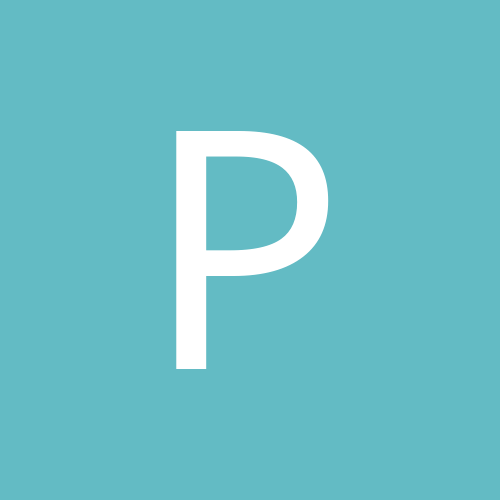 Pearldrop
Gastric Sleeve Patients
Content Count

179

Joined

Last visited
Everything posted by Pearldrop
You are doing the right thing by taking back control. Reread the information and advise you were given at surgery. Check your water intake, are you drinking enough? Be mindful of what you are eating, time, amounts and snacks. Eat tasty salads and soups for your veggies and eat your protein first. youve got this, be kind to yourself. you may also want to check in with a nutritionist, Keto/Atkins ect aren't always good for everyone

I'm sorry you are dealing with the loss of your parents, that is tough. Remember to be kind to yourself and go back to basics. lots of water, some exercise, healthy tasty food and reach out here and to your friends for emotional support. if you can speak with a nutritionalist to find out what else you can do related to your food/fuel needs

You all look fantastic. I'm almost at goal, those last few kilos is proving difficult. But since the surgery, and the 30 kilo loss, I'm finding I like myself more and I treat food as fuel as opposed to the enemy. This means I chose better options based on vitamins and nutrition as opposed to 'comfort'. I have more energy and excising is physically easier, still mentally hard in winter! Best thing I ever did

About 30 pounds when closer friends started to notice, about 40 when people I work with started to comment (nicely). I'm less than 10 pounds from goal now and everyone notices☺️ Had a few people introduce themselves to me that I hadn't seen in years as they didn't recognise me 😂

The post surgery heart burn.... I'm a year out and still take my daily tablet for heartburn, dr did mention it, but I was overly optimistic that the weight loss would get rid of it. the daily vitamins, for the rest of my life, I really notice if I forget for a day or two. The neck when you are losing weight can look a bit loose, fine now! But for a month or so looked really odd....think fat barstard from Austin Powers lols But I will take all of this for how amazing I feel, I have so much more energy, and enjoy seeing myself in the mirror. Wish I'd done it earlier!

Could it be linked to your cycle? Prior to having a hysterectomy my weight would fluctuate around 5 pounds a week before and the week of my period. Mostly due to bloating and fluid retention, and a little bit cravings.

I'm coming up to my anniversary and am 6kg from goal. Easter has been a bit chocolaty but I'm confident I'll get to goal by the 12 month mark. My health has improved, I have more energy and am even going to the gym. Hope you are all doing well

It is likely that In a few months you could enjoy these things smaller quantities. im 6 months post and am able to enjoy most of those things, much smaller serves than previously. The thing is to focus on nutrition first, sweets later. The biggest difference is I don't want them unless I'm struggling with something else and using food as a crutch, so I try to understand what's happening and redirect myself

Not sure what the post care service is for you, but I'd go back to the tea and seek some help and referrals. prior to my surgery I did hypothearpy, this was helpful for me. I also keep a diary of my moods and what I eat. This helps with the emotional eating, although I do still have some old habits, that I'm continuing to work on. My other thing is to brush my teeth after I've eaten and sip on water til my next meal time. i wish you well, let me know how you go

I'm 6 months out and so far so good with zero hair loss. I have been extremely lucky in being able to drink a lot of water from the start, maybe that helped?? I keep up my protein and vitamins as well, but haven't done anything special. I suspect it's genetics at play. I did purchase a wig just in case, will leave it another 6 months and will resell it if I don't end up needing it. i hope you are as lucky

Had champagne for Christmas and ouch! Switched to a dry rose after 2 sips and it was divine with the seafood buffet. I ate well, stuck to my portions and had a great day

I e just started back at the gym, and like you I was nervous about the judgement. The people at my gym are so focused on themselves and their workout they don't have time to judge me 😊

My cheat is Red wine. I love the taste and I love the social side of it. I have tried champagne since surgery and it bubbles weird in my pouch so I have let that and beer slide for now. When my husband has chips I'll take a couple but won't have a serve to myself. Moderation and protein first helps mostly. My wanting other things like lollies and ice cream are there, but I try to wait it out, not having it in the house helps. I'm 2 months post so still experimenting and changing out old habits for my new lifestyle

I met with my surgeon for the first time post op yesterday and have lost 28% of my excess weight. I am very happy about that. ive been feeling a lot of head hunger over the past 2 weeks, wanting lollies and cake. It's been tough but so far I'm winning the battle.

I took 2 weeks. This gave me time to recover and get comfortable with my new water and food needs. If you are able to I'd suggest 2 weeks, for some water intake is difficult and takes time to get your intake right. Work stuff is distracting

We have similar starting weight, height and goals. Perhaps instead of looking at weight lost in pounds look at the percentage instead. for example I have lost 29% of my excess weight. That is huge when you look at % as opposed to pounds. My inches have dropped and my clothes are fitted not tight. All good things that the pounds don't show Your body is working hard, be kind and supportive to yourself as you would a friend

Had my surgeon check in today and it went great I've lost 28% of my excess weight. He said I'm on target with my weight loss and can move to the next level of exercise. I'm now cleared to do light weights and up my cardio to jogging/cycling. Sadly the reflux has returned so he has given me a prescription for that, if it continues post 3 years I may need another 'stich' To resolve it. he did say food choices and slower eating habits may resolve it. I think this is the cause as I do struggle with eating slower and chewing properly. Hopefully when I see him again in 12 weeks I'll be eating and chewing slower and better. i still am able to drink a lot of water which is awesome. I can only consume small food portions before I get full, so I focus on healthy protein and vegetables. My desert is always sugar free high protein or fresh fruits. Fruit does have sugar, but I limit myself to 6 berries so am within my 800 calories

I'm a hystersister and am working with my dr to keep my hormones level. I'm still on pills until I hit my forever weight then I'll switch to an implant. Right now I prefer pills as I can change the amount if needed. Its a bit different if you're still fertile, my advice is keep your dr in the loop to make sure you and any surprise blessings stay healthy

Thanks. I didn't have one of those after my sleeve so was curious. I'm glad yours is out now.

I love beetroot dip, white bean, spinach and carrot dip. But as I love to eat them with soft bread I'm currently giving them a miss. In time I might have them again.

Um, sorry for the dumb question, but what is the drainage tube nd what does it do? How long post op before they take it out?

Hello June Losers Bench how is everyone going? Weigh in day today and I'm down 8.1 kilos. So happy with my loss, and hope it keeps up. I'm weighing myself on the 30th of each month, I am hopeful this will help me avoid the stalls we see with weekly weigh ins. Once I'm at goal I'll switch to weekly for maintenance. I have to keep reminding myself to eat and drink now that I'm back at work. I don't feel hungry and am keeping to my calorie & protein targets.

For the first day 8/10, I stayed on top of the pain though and took all the pain medicine for 3 days. I had a drip and liquid endone for 3 days. My hospital stay was 4 days, I stopped pain meds on the 4th day and my pain was gas only 5/10. I walked a lot and pain was 0 by day 7 I slept upright for the first 10 days. I was used to this cause of heartburn. I had my hernia fixed at the same time and can now sleep on my side, first time in 2 years 😀

So sorry you are going through this, but glad you are getting the care you need. wishing you a speedy recovery

I'm rewarding myself with pamper treats. My first goal is 199 pounds, I'm on target to meet this in 2 weeks. I have booked in for a rejuvenation facial and body wrap.