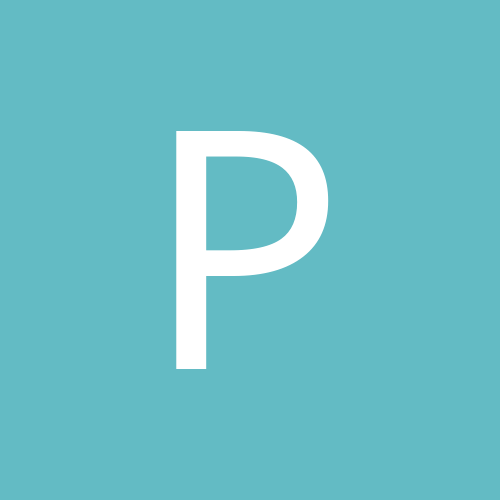 Pearldrop
Gastric Sleeve Patients
Content Count

179

Joined

Last visited
Everything posted by Pearldrop
What brow eyes said, the only way the gas goes is by walking, the more you walk the quicker it happens. I also did a few arm exercises (NO WEIGHTS) this helped me.

How are you feeling? Take what you need to recover and welcome to the other side

How are you feeling? I took advantage of ALL the pain relief for the first 72 hours after surgery really made a difference for me. I haven't needed anything since, but it was great skipping the argh I've been hit my a truck phase.

I'm the same, finding water easy to consume. Are you using your camelback? That might be making it easier as it's designed for sipping? i invested in a water purifier about a year ago and my water intake tripped, the taste is so clean. I drink ~2litres of water a day at the moment, more in the hotter months (its winter in Australia). I use a drink bottles over glasses and my camelback when walking.

The only requirements I had was a 2 week optifast and quit smoking. The pre diet was not a rousing success, there were a few food farewells. My surgery date was 3 weeks after my first consult with the nutritionist. The surgeon had a cancellation and I was lucky enough to be there when it happened. How that will work out in my post life... I'm hopeful. At the moment I'm having no issues on the liquid phase. I sometimes think I'm hungry, I'm not, so I distract myself for a few minutes and the moment passes. Prior to looking into WLS I did do a lot of 'me' work with a therapist to understand my habits & behaviours, that's given me some tools in addition to the WLS Will see where I am in 6 months.

It's so lovely to have you back. This post felt like a warm hug xx

Hi Bajansleeve, I was registering as really low BP post surgery, it took a day to realise it was my nail polish putting the machine off. I removed it for surgery, but did my nails the day after surgery not realising. when they thought I had low BP they had me do deep breathing exercises and sit up, rather than lay down after my walks.

Ok, take a deep breathe and forgive yourself as you would a friend. I think, regardless of when you have the surgery, you need to talk with a therapist to work through some of your triggers for post/long term success. Start your fluids and protein and steer clear of your triggers. This phase is super hard, I'm so glad mine is over, I struggled really badly. Cheese was my weakness.

I hope they find the cause soon, and you're back to your energetic self soon. being constantly exhausted is exhausting in itself! I had a similar issue, simple blood test found it was a Vitamin D and calcium deficiency. Mine turned out to be hypathoroidism and easily resolved. Now I feel great.

I was 4 June too, had a poop today hope you do too. I'm sipping on protein water and have managed to get down 250ml since breakfast, I hope this continues. I have 3 bottles that I try to get through each day, all 700ml, so far so good. I have always drunk a lot of water, so this bit is a habit for me. Im finding I want food, but I'm not actually hungry. So I think about how good it's going to feel walking up stairs in a month, and have more water lols

I can offer no advice on the hemeroids, so far I've been lucky to dodge that...but keeping with the TMI heading, is anyone else experience really smelly gas? I suspect the protein shakes/soups are the culprit as pre surgery they kept me super regular lols. Or is it my smaller stomach? I asked at the hospital and they said it was due to the surgery for the first few days, just hopeful it will get better soon.

How are you feeling now, have they given you any pain meds that help?

This is adorable xx. I hope it continues to be, and doesn't become annoying over time. It's sweet he is trying to be supportive & part of your new path to healthy living

Hello hystersisters, I had a total hysterectomy in 2017 due to endometriosis & reoccurring fibrosis. I have had what felt like ovary pain, not severe just noticeable. It is a bit weird, but goes after an hour or so. I've had scans and there's nothing there, its like a phantom ovary. If it's giving you stress, have a scan to see if there's any scaring or endometriosis left behind. As to the pace of weight loss, I guess we'll find out. I'm 4 days post op, I'll check back on this thread on my weigh in date in 3 weeks and we can compare. Noting everyone loses differently. I take progynova and that stops the horrific sweats and joint pain I experienced after the hysterectomy. Much like WLS I wish I'd had a hysterectomy years earlier but because I didn't have children I had to wait until a dr decided I was ready grrr!!!

I'm so sorry you went through all that. Glad you are on the mend, wishing you a speedy recovery xx

So sorry you are feeling this way, hopefully the stomach acid meds will help and you'll get some sleep. It sucks that you are feeling this way, let's us know how you go

This is a tough phase. You are restricting your meals and still hungry! Try and drink as much liquids as you can so you are well hydrated pre surgery. When you want to eat, have a drink and distract yourself. I know, easier said than done. I struggled with the preop diet, it wasn't pretty! Drinking lots of water helped post op.

All the best, I'll be thinking of you and wishing you a speedy recovery.

My team recommends 2 weeks full liquids post op. Then 4 weeks of purée, then 3 weeks soft foods. After that I can add some 'harder' foods in small amounts. At post 3 months I should be able to eat most 'forever' foods like meat, veggies and fruit.

Wow! That is a lot to lose in 10 weeks. I'm hoping to only weigh myself every fortnight, I'm worried I'll obsess over that number! I have also set aside clothes to try 1 month post, starting small with a size smaller in bra and underwear, and an outfit that is tight and unflattering now.

I'm on full liquids as well, I think having a variety of options help with the liquid phase.

Hello. I'm in Australia so I went to the local private hospital. It's been good so far, I was well hydrated before the procedure and have been on drips since. I'm going home tonight. My surgeon likes to keep people a few days post to up your fluids before they send you home. If I keep drinking as well as I have been I will be good, now the focus is protein. I'm one of the lucky ones, I can still drink, and enjoy, water. My weight gain was due to bad food choices, overeating and neglecting my health. My nutritionist has told me to stay on liquids for another week and then purée/soft for 4 weeks. I've been told to stick to 1/2 cup per meal of food rich in protein.

An extra set of comfy clothes just in case you have an accident after surgery.

Not really, I make it the way I always have. A mixture of cooked & raw chicken bones, fresh oregano & parsley, onion, garlic, pepper and a potato. I sauté the onions, garlic and pepper in virgin olive oil and add that to the bones, herbs & water and boil. I let simmer for about an hour, then cool and drain. The main difference now is I add a protein powder. It's a gelatine base protein so it dissolves in hot water with zero taste. I heat it up and sip it for lunch and dinner.