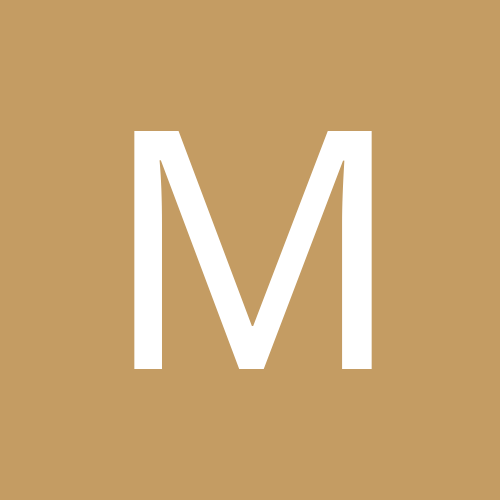 mjctexas
Duodenal Switch Patients
Content Count

19

Joined

Last visited
Everything posted by mjctexas
Hi... i am looking to get DS and wondering if anyone here has had a DS w/Dr. Kashishian in California? If so, can you provide some details on your experience w/him? thanks!

ok, so i know this surgery is supposed to keep those hunger pains at bay, but most days, I am still feel hunger pains - maybe within a few hours of me eating. I feel like these hunger pains stem from my PCOS. I'm going to ask my doc this on our next follow-up call, but I just wanted to know if anyone else still felt hunger pains so soon after surgery?

I am now 13 days post op. I feel good. Yesterday I weighed in at 203 - not bad at all. I had my first follow-up last Wednesday, 7/18. Everything checked out fine, and I was given the green light to move to soft foods. And, because shrimp is easily digestible, I was also given the "ok" to eat this - and I had no issues with it (had it for lunch and dinner that day). It feels so good to be eating real food again. My current goal is 30g of protein per day, but I've been getting closer to 40 and going to take in more protein water to get it even higher. Per doc's instructions, I will start lifting 5 lb weights for my arms to build some muscle. I've been getting in my water a lot easier now - meeting my 64 oz daily goal.

Hello All - So I had my DS surgery with Dr. Keshishian in California on Wednesday, July 11, 2018 (forgive me if I'm not doing this right, I am counting my surgery day as "day 1"). It was to be done laproscopically, but I had a lot of scar tissue from previous surgeries, so he did have to cut into my lower abdomen area. When I awoke, I was in a lot of pain and vomitting from the anesthesia. The first day was not good for me. It was many hours before they made me get up to walk (and it was a very short distance). My second day was a little better, but I was still out of it most of the day and didn't want to press the morphine button that much - in fact, I only pressed it once on this day, and it was the last time I needed it. I did get up to walk a few times and had some of the liquids. I still had not passed any gas on my own and I had that infamous shoulder pain from gas. Around 11:30p this night, I was given milk of mag to help with this, and it did the next day. Doc checked on me several times throughout the day. I showered on this day, which felt so good to do. Third day I awoke feeling much better, even though I didn't sleep very well - was up at least once every hour. I passed a little gas early in the morning, and my shoulder pain went away - yay! On my breakfast tray was plain yogurt, grape juice, and a few other things I didn't peep into. I had some of the yogurt and grape juice, and water - and oh my was it good! I only ate just the tip of a teaspoon, so it wasn't much. I definitely didn't want to get sick. My doc said it was ok for me to drink protein water, so I also started drinking on this (I was able to finish most of this by nighttime). Lunch was more of the same, and I was given the "ok" to be discharged later in the day. I took a couple more walks, worked on my breathing mechanism, and showered. It was a few more hours before I was officially discharged. I was given an abdominal binder to wear and they put it on me, and i thought it would help with moving around, but for me it really didn't help. Because I am 5'2, it was really uncomfortable when I was sitting, so I did take it off at hotel. Once we got back to hotel, I continued to sip on my protein water, and it just felt so much better being out of the hospital environment - know what i mean? I did sleep a lot better, but not through the whole night. Today, fourth day, I feel good. I am using my 1/2 cup measuring cup so that I know i need to drink that amount of water each hour, and it's working really well. I still have pain where my incision is, but it is tolerable. I took a pain pill this morning around 5a, and so far, so good. Also taking pepcid to help with stomach acid. Every day is getting better. And, the nurses at the hospital, for the first two nights were excellent! I wasn't weighed before surgery, so I don't have a SW, but I will stick with 220, which was my weight the day before. On day 2, they weighed me, and I was 222 - nurse said not to be discouraged that it was from all the fluids they gave me. I also didn't take my measurements, and I am ok with that too LOL. For me, all I need to know is that I was wearing a size 16 pants and size XL shirt. I'm not all that bloated like I thought I would be, which is a plus. Take care and will post more as my journey continues.

You are all welcome! Since i have posted, i hve been very tired. I am struggling to get my fluids in, and i am hungry!! Lol i am ready for real meat. I know i am probably far from that but i am getting hunger pains. I cant wait to be moved to soft foods. What did u eat during his stage? I am having loose stools, but i guess that is to be expected. Today alone, i've gone to bathrrom 4 times... and its only 4:30p. I can't wait to be in my own bed. Tomorrow morning i will call dr k's ofc for my follow up appt... and i hope that dr gives me the ok during the visit so i can move my flight home up from friday.

@meltingmeDS thanks for the well wishes ! just sent you a PM. i am so close to surgery now and getting things ready. good luck to you too! I will be following u as well :-) i will post a different thread/update once my surgery has been completed.

sorry, i misread from a different post :-)

Thanks Marina. Why are you wanting a revision to DS?

I am so excited about getting this surgery. I have to also admit that I am nervous too. This is my first WLS - and hopefully ONLY one that I will have, so I had to make sure I am getting the right procedure for me. I am from Texas and will be traveling to Cali for this (my husband in tow :-) he is totally supportive), but I've heard by many that Dr. Keshishian is one of the bests for this surgery. When I first spoke with him on the phone, I felt an instant rapport/click. I did read about his disciplinary status, but I overcame that. I know a couple of personal friends who have had the sleeve gastrectomy (hope i spelled that right) and had wonderful results (one lost 110 lbs in 7 mths !!)... i am hopeful that I too can be a normal size relatively soon, but I also don't want to be too unrealistic... i know everyone is different. I found this site about a month ago as I began researching, and I plan to posts updates about my journey. Is there anything you wished you had known before surgery? after surgery tips? please feel free to tell me. i am also researching all the vitamins I will need to take. also, can you tell me - how painful do you feel the surgery was for you? dr. K told me I would stay in the hospital for 2 nights, and I have read some posts where others have stayed for up to 5 nights! also, i was told that i only need a 2 day pre-op diet, and i've seen where others have up to a 2 week pre-op liquid diet - interesting huh? Talk more soon!

hi Momo & Melissa - i, too, have PCOS and am having Duodenal Switch surgery on July 11. I am excited and i also wonder how my PCOS will affect my weight loss. Momo, it looks like you are doing great. How long has it been since you first had surgery? Do you still have PCOS symptoms?

did any of you have to take a laxative prior to surgery?

@Drea1007 what is your height and what was your starting surgery weight if you don't mind?

wow.. that is a lot! how do you manage to get it all in? what is the size of your stomach?

july 11... so just under a month away!! completed bloodwork, EKG & chest xrays yesterday. Thank you so much. I will post an update after surgery, and it will likely be me because my husband doesn't really do much on the pc.

@Drea1007 how are things going for you? how much weight have you lost?

so i have another question - because most DSers can become dehydrated easier, does that mean that you can't really exercise? i sweat like crazy as it is... and i live in southeast Texas, so it is hot here 10 mths out of the year. So i am wondering how will getting dehydrated affect me once i am given the "ok" to start exercising AND it's gonna be hot out. If I can only take in so much water at any given time - will that be enough? how do you manage your fluid consumption with exercising? oh, and Dr. K told me that regular tap water is better than SmartWater or those with electrolytes.

Thank you for the response Did you take lactaid because of your cheese consumption? Did you give up milk? I don't really drink milk, but I definitely love cheese, so I will be mindful of that. I did see Vitalady's list of recommended vitamins and dosages. I just did pre-surgery bloodwork today, so I'm anxious to see my baseline. I see in your tag line that in the one week that led up to your surgery, you lost almost 10 lbs... were you trying to eat better for that entire week or was that loss attributed to the 2 day pre-op diet? just curious.

thanks for the replies. i have chosen dr. k to perform my DS ....