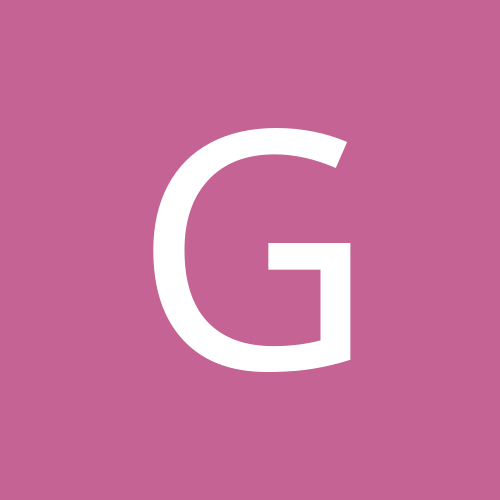 GastricSleeve2018
Gastric Sleeve Patients
Content Count

25

Joined

Last visited
Everything posted by GastricSleeve2018
I am financing due to being 38.5 bmi. The advantage is that I can be scheduled two weeks after meeting the surgeon! I believe the lapband is best for me. Anyone else financing?

He only required the blood work and 2 weeks of the liquid diet. He also repaired a hiatal hernia and umbilical hernia for free.

Also, no complications at all. I am thrilled with the results and how fast everything went. I self paid due to my insurance excluding WLS. Even if they covered it, I would have had to stay in Tampa Bay and pay 7500!

10,500 for dr Shillingford Vertical Sleeve in Boca Raton is where I went. I had a friend take me from the Tampa Bay area. I bought her a hotel just in case I needed her. He does it in the hospital and the price includes all pre-OP testing, the surgery, 2 night HOSPITAL stay, all fees from the hospital, radiology swallow test and follow up for a year. I only paid for pain meds, zofran and antacids. Everything and I mean everything was included. I did a phone consult, my dr sent him my records and I had the surgery 3 weeks after our phone consult. I started at size 18/20 2XL 220 lbs. One year later I am 126 lbs, size 2 XS. I successfully eat protein and veggies. I have some food aversions like pasta and rice. I can't eat much bread. Everyone is different after the surgery. Avoid slider foods! Don't eat cream high fatty soups after surgery. I'm the bride on the left.

My surgeon wants his patients to eat only 1-2 oz protein puree no veggies or fruit. It can be seasoned. Ricotta, cottage cheese, eggs, ground chicken/turkey, tuna/salmon pouches and fish. 64 oz fluids daily with 30 grams protein supplement drink.

I am 20 days post-op. I am on full liquids but the example only says broth as far as soups go. My energy is low. I am hoping for a soup. Protein shakes are all the calories I get.

Just another idea to get fluids that have a lot of protein but it isn't another shake.

I drink one of these a day. At Sams they are under $16 for 12. On Amazon they are much more expensive but more flavors. Tastes like Gatorade without an after taste and it has whey protein isolate.

I'm back again. I am getting all my fluids in, pooped (tmi but the best NSV right after surgery), walking around the block 1x a day, walking a lot in my house, etc. 198 lbs down from 220. Sleeved June 11th. I do not regret this one bit. I wish I would have cared more when I started getting fat. Alas, this is the best tool for weight loss.

Thanks for the tips. I don't want to cheat either. All this pain and expense-- it would be foolish to cheat.

It was a long wait to get started. Fell asleep around 330pm for surgery and I woke up at 7 pm. Very painful wake up with gas, incisions, etc. My Dr fixed 2 hernias while he was doing the surgery too. I have a morphine pump, did a swallow test and I am walking. The gas pain is similar to a hernia repair. I am able to sip water and keep it down. Also, I am not hungry at all.

30 hours post-op and I don't regret it. The gas pains are very painful yet if you walk it goes away. I love it. I can't wait for the weight to melt off.

Don't even stress. The first night was the worst with gas pains and incision pains. Once you walk and pass gas, you will feel great. I don't need pain pills after the gas passed. I am drinking water, tea and broth my first night after surgery. I don't regret this at all.

My surgery was the 11th. Just tired and need to work out the gas pain

I am officially JUNE 11!!!! Been on the liquid diet and met several of my doctor's former patients 😍😍😍😍. I can't wait.

I told everyone at work I was getting the surgery when school gets out. They are supportive except for some unhappy people. They are my size and think I am "too small" for surgery. 39.5 BMI is not small!

I am hoping to stop feeling like a bottomless pit. I am always hungry. I have been making healthy choices for a week and I am about 35 days aeay from surgery. 20 days until liquid diet. I hope to lose 10 lbs at least pre-op.

Unjury chicken soup flavor and Unjury chocolate flavor are the best.

After I meet the surgery I do all pre-op testing the following week while doing the 2 week liquid diet. He sets surgery 2-3 weeks after the intial meeting. I am self pay though.

I did find out abiut Unjury brand protein. They have a chicken soup flavor which sounds amazing as I actually don't like super sugary drinks. I drink my coffee black, I prefer salty snacks like beef jerky and almonds, and I'm a little nervous about all the liquid shakes we drink before and after surgery. I found the protein water clearance on Amazon $9 for 12 bottles of grape protein2o water. So I bought all of it LOL. It actually is pretty good and I think this will help me with my all liquid diet after surgery. What is everyone else buying? The unjury starter kit I'm ordering after I'm cleared for surgery, I have the protein water, and I plan on getting a couple cases of ready-to-drink Shakes as well. I think I'm on the liquid diet for close to a month? The paperwork again is on my computer. My mom had this surgery six months ago and she was on the liquid diet for about 3 or 4 weeks before she was able to eat. She has no complications as of yet and She's eating all sorts of regular food.

I know that after my first meeting with the doctor, I start my liquid diet. Then he gives us the papers for all the pre op work that needs to be done like blood work. They suggest Slimfast shakes Or this other brand I can't remember but I have the PDF. It looks really expensive as you have to drink up to 6 a day! I am getting the surgery out of town but still in my state. I'm seeing dr. Shillingford in Boca Raton Florida and I live in the Tampa Bay area. I'm finding out more information on how it all works This week. My coworker is going to drive down with me and I'm going to put her up in a hotel room while I have the surgery and she will drive me back home. My mother is going to take care of my child while I'm out of town. I thought that would be better then my mom and child coming with me as this won't disrupt their life. Plus, going to Boca in the summer Is super fun so my coworker graciously agreed to it with no additional payment LOL! So she gets to stay at the beach I get to have surgery and she will drive me home with as many stops as we need haha.

and yes, I would never get a lap band. I have not heard of any long-term success as it seems to slip even years and years after being put in. My mom got a gastric sleeve six months ago and has had success.

Sent the sleeve. It was a typo LOL. I'm getting the gastric sleeve the second week of June and I don't know how to at my post. Please be kind.

Yes! Second week of June and I cannot wait. I am looking forward to a new, thinner life.