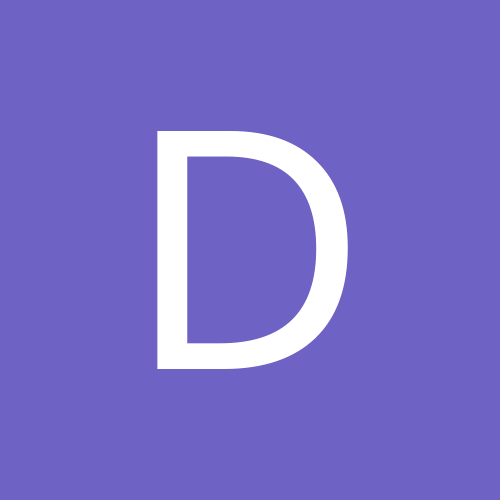 Dubbs
Gastric Sleeve Patients
Content Count

36

Joined

Last visited
Everything posted by Dubbs
Try to get by on the minimum on purchasing. I made the mistake of buying new clothes when I thought I was close to losing what I needed. I went from a 44/46 jeans down to a 36/38 and thought I was close to being done losing inches. I'm now down to a 32/33 waist. Keep up the good work!

Esteem apparel on amazon. Really squeezes everything in😉. I also like the under armor product

I had the sleeve. My only regret is that I didn't do it sooner. I've heard of several people that have had complications with the band and have converted to sleeve. I lost close to 40 prior to surgery (May) and I've lost a total of 135 since the beginning. Good luck in whatever you choose!

I started my journey in January at 347(I'm still embarrassed I let myself get here). Surgery weight on May 9 was about 310. I'm currently 223 and feel great. My goal weight is 210 and my Dr had my goal at 225. I'm still losing but definitely at a slower pace. Keeping up the grind! I'm going to spend extra time in the gym over the holidays to keep me on track.

43 and sleeved May 7. Down 117 lbs from my high point in January and about 80 lbs since surgery. Only regret is not considering this as an option sooner. Still a little more to my goal, but the journey has been well worth it.

Don't tell. You may decide later if you choose. I didn't tell any of my family. Why have the negative conversations if you don't have to?

I found the 1st 50 pounds hardly anyone noticed. The 2nd 50 has been much more noticeable. Keep it up, pretty soon everyone will be commenting. Good luck!

I have the same one. It's great!

I would suggest keeping it private. I've found that saying I had a hernia repair usually stopped the conversation. When people ask how I've been losing weight I usually use the answer of eating less, working out and limiting carbs. Or if I'm in a smart ass mood I say I have a tapeworm😉

I'm going through this exact thing. It's frustrating and exhilarating at the same time.

I purchased a couple new pairs of jeans yesterday- they are a size I haven't worn since my early 20's. I'm hesitant to purge and get rid of my clothes that are too big for me. I think my history of the yo-yo weight issue has me scared. What to do? I'm not ready for a whole new wardrobe until I get to my goal weight.

Sorry I just noticed you had bypass

My understanding is that when you are healing the sleeve can swell up and down, which can cause some issues when trying to eat or drink. To be sure maybe ask at your appointment. Also try warm or very cold liquids to see if one is better than the other.

It gets substantially better. Do you best to stay hydrated the first month or so. It gets way easier. I'm a little more than two months out and have zero issues drinking a substantial amount. Even straws have been no problem

I took a few of my nice button up shirts in to have some alterations done. I'm unsure as to how they will turn out? Crossing fingers hoping I can salvage a few things. I'm not sure I'm interested in investing in a whole new wardrobe until I hit my goal.

The drinking gets easier when the swelling goes down. I had a terrible time staying hydrated the first couple weeks. Good luck!

I was sleeved May 7. I've lost 44 pounds since surgery and 90 pounds total since January. I've had 2 stalls, one recently over the week of the 4th of July(too much junk). I'm vert pleased with the results. I've been very fortunate to not have too many issues with pretty much any food. Chicken is a little tough for me(especially when dry). Spicy foods I avoid like the plague

Try adjusting your protein down a little

I should probably do the same. I think I need to get my head in the right place and realize that my yo-yo days are behind me😉

Eggs or protein bar for breakfast chicken, tuna or egg salad for lunch protein usually beef, chicken, pork and a veggie for dinner. My surgeon had me restrictions free with 5 weeks. 👍🏻

I try to go protein 1st. It seems like if I have a slider carb or jello it doesn't fill me up and I ending up eating too much of the "treat". The week of the 4th of July I stalled a bit because of too many slider foods and a few too many cocktails

Every surgeon is different, but I was allowed ground beef before week 4.

Over halfway to goal! (210)  My Dr. thinks that might be too light for my frame.  Time will tell.  

Hard to believe I started at 347 in January and I'm at 275 today. I'm a little more than  1 month after my surgery. I haven't stalled yet, but I'm expecting it so I'm not disappointed.  I'm just going to keep grinding.