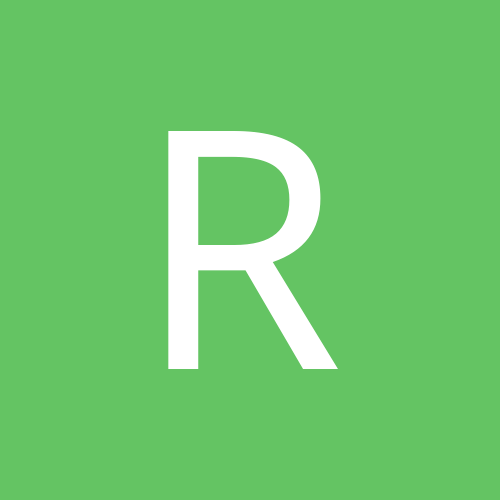 Content Count

109

Joined

Last visited
Everything posted by RNY-Fall-2017
We had surgery on the same day! I'm down 52 lbs exactly in all (142#HW, 227#SW, 190#CW.) I'm happy with my weight loss but excited to see how much more I can lose. It's cool that I found you & am excited for you too!! Hugs! Jen

Nope, can't feel mine. Never heard of such a thing either. My surg was 10/2017 & lost 50 lbs so far & most of it was prob in my abdominal area, so by now I would have felt it if we're possible. I think this person is simply just incorrect thinking they can feel it.

Oh your welcome! I hope it helped in even some small way💕 I see your surgery is DEC 13th! Only about a week away then, WOO HOO girl! I'll be following your progress as you feel up to posting. Congrats on coming so far in your journey!👏🏼👏🏼 Many Warm Hugs!! ❤️ Jennifer

Happy for your discharge but I'm sorry about your blood pressure. Mine was normal, however I was there for 3 days since I just didn't feel well for some reason, but really wanted to go home on day 3. Then the next day got a 102.6 fever on the 4th day. I called the surgeon and was instructed to immediately go to the ER. They did a series of tests including CT scan with contrast, an X-ray and blood cultures. They found that I had "ATELECTASIS" (a partially collapsed lung) & said it was common from being on the ventilator during anesthesia. The surgeon said it normally resolves on its own it to keep walking & using the incentive spirometer. The fever went away with extra strength Tylenol and never returned. I feel great at week 6 now too. I hope your increased BP is just a sign of anxiety or pain and nothing else. I'll be checking back here on your progress, but until then sleep a lot, walk, and check for a fever post op periodically!! Try to sip frequently too. Keep us all posted, we're thinking of you! Hugs to you from all of us here dear friend!!🙏🏼💕Jennifer

Really??! Wow! Thank you so much!! I needed to hear it! I hate that I can't see it but they say we are blind to our own weight loss often, but I'm so happy!! I could HUG YOU THROUGH THE PHONE!! Yaaayyyy surgery is already working then!!! Thank you! Thank you! Thank you!!!! Hugs!!!💕❤️😃 Jennifer!

Ahhhahaha!!!😂😂🤣 that's too cute! Oh that gave me a giggle! I sneeze pee ALLLL THE TIME!!!! 🤣🤣 sorry it just hit me funny, but your right I didn't realize how painful those things were 'til my post op too! Anyway, I'm so happy for you-CONGRATS on your surgery!!! I'm glad your not feeling pain! Yaay!!!! Many hugs to you dear friend!!💕 Jennifer

I agree!!? It makes no sense at all to me and besides, why would someone even join this or any support group to begin with if their not going to be SUPPORTIVE?! Truly is sad. I just am so very thankful for all the kindness out there towards myself and so many others I read about on this forum. It's a delicate and extremely vulnerable time for so many of us, largely Ide say everyone, and we need each other's kind support👌🏻 Hugs! 💕Jennifer☺️

That's So frustrating!! Those stalls do something to us mentally & it's so hard to remember we'll start losing again soon, but it WILL come off! 😃 For me it didn't want to come off til I started eating actual food again. Your about 4 wks our so prob just getting into that now..? I bet you'll start seeing it come off pretty quickly here anytime!! I'm interested in how you do! I'm so excited for you!!!!! Congrats on making it this far!! Yaay! Hugs!👌🏼💕 Jennifer

10 lbs a month is awesome, I'de be happy with that. I only lost 13 lbs the first month post op (not including preop fluid diet). I've read 10 lbs a month give it take is great. I hope I can maintain that too! Great work!!!💕Hugs, Jennifer

I had rny 10/17/17 & had it the whole first month but then it got better. I still have a little but nothing like the first month. I can handle cheese & milk fine but ice cream & protein shakes give me gas (but not the awful, AWFULLLL smell like right after surgery. TMI?!😂 I hope yours is temporary too, everyone's body changes with this and it's typical to have lactose intolerance post op that does last, however. 😬 If so can you take a gas pill every morning? That helped me. Hugs and keep your chin up! Jen

Your doing phenomenal! Wow girl, what an AWESOME job! It's def not easy after this surgery but when the weight starts coming off reasonably well & we can start to have confidence in our surgery working, it soon becomes the best decision ever. I'm feeling that confidence finally now & Im so glad! Yaay happy for you & me too! hugs! Jennifer

So happy for you!! Congrats on getting your surgery and being at a week post op! I didn't have a drain but I've heard they are irritating & can be painful to remove. Sounds like walking would be a best-like you say. I hope you give yourself plenty of permission to sleep AS MUCH AS YOU NEED! I was so fatigued, just totally exhausted.

I drink Premier Protein chocolate everyday & love it. I'm 4 weeks post op & it's very flavorful without a bad aftertaste. Prior to surgery, I loved the Premier Protein "Banana Creme" the best & "Caramel" was good too. After surgery these two flavors are just way too sweet for me, but I still love the chocolate. They have 30 grams of protein too!!

Oh we're all here. We're all right here. Some if us know the ENTIRE thread as we actually read the ENTIRE thread without first jumping in to respond.

Great job and really great attitude. 👌🏼 So fresh to hear thankfulness about weight loss (esp after some really awful things have been said lately on this thread but happily that person is banned now).

How do I edit my Surgery info in my profile? I want to put in that I'm Post-op now, the type of surgery I had, my surgery date, my surgeon, ect but there's not an option to edit surgery info at least from my iPhone..? Help please! Thanks!

Your feeling normal at this point! Your going to be just fine, just sip as your comfortable at this point. Your going to be feeling very different week by week at this early stage and the most imp thing to do is to listen to your body, (aside from getting protein in). You'll get into the water routine again, esp since you were a water drinker before!! Your protein drinks counts towards your water intake too, but try & sip as you can-& if you think your really dehydrated, then you truly need to call your Dr for a possible liquid infusion if the tongue is this dry after a week post op (unless it's anti nausea patch/meds or something causing it?)

Thank you, your so right. Ive never been a water drinker & so it's a difficult task to get liquid down. I'm going to try getting water in through low sodium broth again if necessary. Thanks for that tip!

Wow down 20 pounds post surg. is incredible! Congratulations!!! I'm down 6 post surg but that's ok it'll come off. I'm glad to know I'm not tye not one stalling! I've heard that when real foods are introduced we do better energy-wise. Hopefully that will help you (& me soon too, I'm exhausted!!)

Tortilla soup sounds delish!!!! Yumm maybe I'll find a yummy recipe!

I tried the soy eas and liked it. I'm lactose intolerant too but it appears I'm not as sensitive as you to the lactose. I bought a huge jug of the Soy Eas but the kind I got had 17 grams of sugar (fructose) per serving, and it should only be 5 grams or below (per my nutritionist), so I stopped drinking it pre-op and went back to premier protein shakes. I would recommend you buy the premier protein powder and use ITV with lactose free milk. You'll be happy you did post surgery because you'll want a protein drink with the most grams of protein since you won't be able to drink much with that little stomach.

I'm post op 3 wks, and Premier Protein has the most protein at 30 grams and IS THE BEST TASTING in my opinion. Preop I could drink every flavor, but post op I can only drink the chocolate flavor. Taste buds change boy oh boyyyyy!!

Preop I was 242 day of surg 227 current is 221 ..so most is the preop fluid diet.

Your doing great! I'm going to start tuna soon too-that will help and I like the nasal b12 idea for energy! Can't wait to watch your progress too! I'm 5'8", was 242 & down to 221 now at 3 wks post op. Scale hasn't seemed to wanna move much this week.