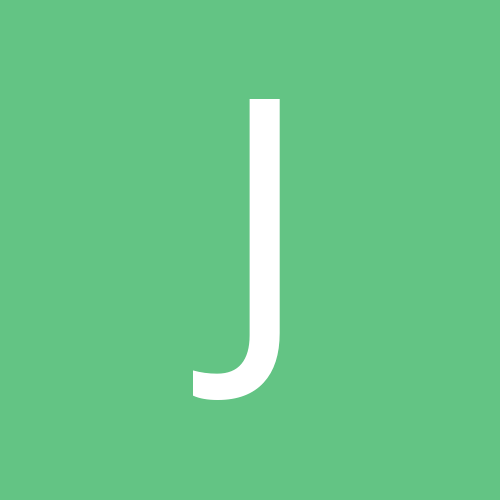 Content Count

13

Joined

Last visited
Everything posted by JimL
Having struggled with my weight most of my life (was always successful at losing just not keeping it off), I started researching different WLS for years. I was turned down back in 2013 because my BMI wasn't high enough. So the doctor put me on a low carb (Atkins) diet and of course I lost weight, but eventually put it all back on, and then some. Some stats for me: 45 M HW: 340 Surgery Weight: 310 I met with the staff locally (Washington University in St. Louis) in late July for the first time. I decided to do the ESG because I thought it was my best option for non-surgical WL. I had some follow up tests with a nutritionist and the endoscopic clinic to make sure I could have the procedure. All told, it has been a fairly simple process, start to finish. Some of that may be because I was self-pay (my health insurance doesn't have bariatric coverage). All-in cost is about $16k. I will try and answer an questions for people who are considering it. The procedure was painless, and quick (I think they said 49 minutes under anesthesia) and while in recovery, there was a little stomach cramping but not horrible. They threw a little pain killer in the IV and was gone right away. I had the procedure at 1:30 pm and was home by 6:00 pm. I was able to drink about 16 ounces of water last night and a serving of the unjury chicken soup without much issue. I can tell if I take to big of a sip, my stomach will cramp a little. I just was a minute of 2 before attempting another swallow. Today, I've had about 16 ounces of water and 2 protein shakes from unjury. Good luck to anyone else who is either looking or scheduled for the procedure. Jim

So a quick update. I'm now onto the soft food (have been for a week) and it is a learning process for sure. If I don't measure the volume of food, it is super easy to eat a little too much. Typically a 1/2 cup of chicken salad (mayo and shredded chicken with a teaspoon of dill pickle juice) is almost too much. When I puréed that, I could take a little more, maybe 2/3 of a cup. I've lost a total of 28 pounds and am currently in a stall I guess. I lost almost 20 the first week, 7 over the next 2 weeks and only a pound this week. I guess we can have a stall the same as the VSG folks. Oh well, I know it's working and it is getting easier as I've gotten into a routine of eating about 5 small meals a day, taking my vitamins, and walking. Hope everyone is doing well.

Melesg-I totally agree with your assessment. I've noticed that if I eat the protein first, this procedure works like a charm. If I eat any type of carb heavy food (instant potatoes), the fullness is a very different feeling. Doesn't seem to last very long either. I'm glad it helped you out and I hope that anyone who gets this or any procedure/surgery, will use this site to stay the course. We have all made tough, life changing decisions and I hope we all get the results we desire.

I'm not so sure that the delay isn't a normal part of this. I think that for me, allowing the sensation of being full stop me from eating is part of the "training". I remember many times where I would over-eat and feel miserable prior to the procedure. I'm sure the stomach has some elasticity after the procedure, we just have to be careful not to potentially cause damage until it's healed all the way. Probably not as big an issue as with the VSG, but an issue none the less.

So I'm a few days into the puréed stage and noticed I have to be very conscious of eating slow and taking time between bites. I wasn't feeling the restriction as I thought I would and may have over eaten once or twice and then you feel that pressure, haha. I'm measuring my food to make sure I stay unde a cup in volume to avoid it and it seems to work well for me. I still haven't felt hungry. It's kind of weird because I can remember every decision about food being based on quantity, pre-procedure. Hopefully this is the start of a new life where I eat what my body needs and not what my mind believes. Good luck to everyone.

What I notice is that the "restriction" is delayed more for me in the puréed phase. I noticed that if I don't take enough time between bites and eat slow, I can get uncomfortable 20-30 minutes later. Happened to me twice and I finally figured out what was going on. I'm about 5 days into the puréed stage.

Having had my week checkup today, I promise it will work. Just make sure that you follow your Doc's plan. Anytime I'm faced with a decision that may stray from the plan, I remind myself of why it's not worth straying. Good luck, hope it goes great.

I said this in a post I've been updating, the only "hard" part is the liquid diet so far. My only pre-op requirement was no food, or liquid from midnight until after the procedure. My procedure was 1:30 in the afternoon so that kinda sucked but not horrible. I hope your experience goes smooth. Good luck.

Thanks for the kind words Tex. I had my 1 week check-up with the Surgeon (actually the NP) today and all is well. I'm still pain free and back at work full time. I still have a little fatigue at different times throughout the day that are usually quelled with sitting down and eating (drinking) something. So I am only walking a little here and there. I truly believe that the hardest part of this is the liquid diet. I've had dental procedures that caused way more pain. A neat by-product of the procedure is when they took my BP today, it was lower than it's been the last couple of months (I also quit smokeless tobacco to get this procedure). I can't wait until Wednesday because that's when my doc allows me to start the pureed food. I remember talking to my wife at the Nutritionist visit and saying "no way am I going to puree meat and veggies, that sounds nasty", but let me tell you, I'm having pureed meat on Wednesday morning for breakfast haha. Ok, maybe a scrambled egg, but some tuna and mayo for lunch for sure.

Ok, so I'm 5 days post op and unless I drink too much/fast, feel, I feel normal. I am obviously still only on full liquids but never feel 'hungry'. I haven't had a random gas pain in the last 24 hours. I'm starting to walk more frequently as well because I don't feel as weak now. Hope everyone is doing well.

I actually felt well enough to return to work 2 days after the procedure. I work a desk job though and am able to walk around freely (very important the first few days because it helps the gas pains more than anything). I was not in any pain so I only took the painkillers the evening after the procedure and the first morning. My throat was a little sore, but manageable. They did have a Maalox/Lidicane mixture as one of my meds, but it was supposed to be refrigerated, and I didn't notice until I went to open it up. Honestly, didn't really need it. What we talked about was the ESG "helping" me achieve a healthy weight. The restriction is important for me psychologically, because I have always eaten large portions and I felt this procedure would stop that behavior. This morning I weighed in at 297.2 so the weight is dropping off, 12.8 pounds in 4 days. I think one of the biggest fears I had was that there wasn't a ton of long term data on this procedure. I figured if places like Johns Hopkins, Mayo Clinic, and Washington University were doing it, that was good enough for me. Good luck in your journey, I hope it is as painless as mine has been so far.

Since there isn't much out there about the ESG (from a patients perspective), I will try and update every few days. I'm 3 days post-op today and other than an occasional stomach cramp (usually too big of a drink), I feel great. No pains, nausea, etc. I wasn't going to get on the scale until the 25th (one week from procedure) but it's too hard to quell the curiosity. I'm averaging about 45g of protein and 550 calories a day. I'm also averaging about 60 ounces of liquid (including the milk/water I add to the shakes). I don't really think I could do more than that at this point. Again, if I can answer any questions, please ask away.

I had the procedure yesterday at 1:30 so I'm just a day out. I have been sipping on something since waking up. Today I've managed 2-8 ounce shakes (About 21g protein each) and 32 ounces of water today. As long as I take it slow, I feel great. If I go too fast, my stomach starts to cramp a little. I sure hope you are able to get your situation straightened out. The biggest reason I pulled the trigger was my cholesterol and sugars were slowly creeping the last few years.