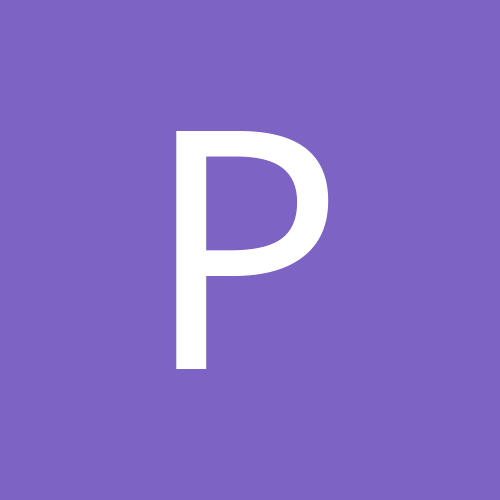 Content Count

9

Joined

Last visited
Everything posted by pepperedjam
So I had my surgery on June 28th, so only a few days post op. Since yesterday I've been having a lot of soreness in both my inner thighs. It more prominent in the morning when I'm first waking up, and It's just my inner thighs. I don't think it's a blood clot, because my sisters had them before (she's wheelchair bound) and is usually one leg with swelling, warm to touch etc). I've read it could be a deficiency of some sort? I would call my dr but it's the 4th and I don't want to bother him. My post op appointment is on the 7th, so I can try to hold out until then, but I guess I'm just curious. Has anyone ever had this before? Or know what it could be? It's not unbearable, just uncomfortable. Thanks!

I'm right there with y'all! June 28th was my date and I will literally scroll through every video of tasty on Facebook lol. I think it's just head hunger, but man it sure feels real

Hi everyone! So I've creeped along the forum for some time now, but have never posted anything. Well I just had my Sleeve done June 28th, and today is my first day home. I'm suppose to drink 2 protein shakes a day, and I'm struggling. I've drank 1 and it took me almost all day, but this second one is killing me. If I tried to drink this and finish it, I think I will be up all night long. I also have to drink my water to get the 2 liters a day. I know everyone's diets post op are different, but what if I'm unable to finish it? I'm going to try, but I'm nervous I'll be unable to. The thought of doing this all over again tomorrow and the following week is making me so nervous. Did anyone struggle with the 2 shakes a day? Any tips or advice? Also is it totally terrible if I'm unable to finish this second one? Sorry for all the questions, I don't know who else to ask.

My doctor was pretty adamant about crushing pills for the first couple months, but in the hospital they gave them to me straight. No crushes. I even asked and the nurses said it was fine. I've been swallowing them ever since and it seems to be fine.

I think it's all varies and depends on genetics. I'm only 26 and have 80 pounds to lose, but I already know I will have loose skin. My skin is covered in stretch marks, and does not have good elasticity as others. Oh well! Think of it on more of a positive side. I'd rather be thin and in shape with loose skin than overweight and unhealthy for the rest of my life.

Thank you all! You have put me at ease tremendously! I was beating myself up and making myself sick yesterday just to get in that second one. But I will focus on water intake and try my hardest on protein. Thank you everyone!

As you can see many people had very little pain, so hopefully you are mixed on there with them! I was up and walking same day as surgery, and as I mentioned after the pain meds kicked in it wasn't nearly as bad.

Thanks for your concern! I was in more pain than I thought I would be. Almost unbearable when I woke up in recovery. Once the pain meds kicked in it wasn't nearly as bad. Removing the JP drain was also a terribly weird feeling that included pain. I think the reason why I was in more pain, was because I was expecting it to be quite a bit easier than it was. I read many things and everyone was saying how it wasn't that bad etc. So I wasn't expecting the severe pain. I'm only telling you this so you can possibly prepare yourself. I feel if I would have read about how painful it was I could have better prepared myself mentally. Everyone's different so you may not experience the pain I had. Just know it will pass, and it will be worth it in the end! I know I keep telling myself that.

Thank you so much. You've eased my mind a bit from worry. Hopefully it will get easier to get the complete amount of protein shakes in in a few days. Im still going t try, but I will definitely focus on the fluids.