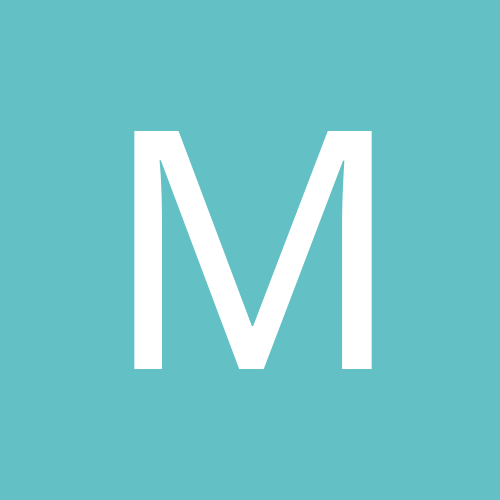 Content Count

47

Joined

Last visited
Everything posted by melty29
seora, I know that is frustrating. Good luck.

I am 2 years out and am experiencing similar pain. Did you figure out the issue? Thanks!

Just a little word of advice for you. I made dinner tonight with my protein, green vegetable and as a treat a small potato. I waited too long to eat and as a result I ate too fast and ate the potato first. Big mistake as it made me sick. I am 5 months out and almost to goal. So bottom line is stick with the rules your surgeon and team put together. Good luck everyone! HW 213 Surgery date 6/12/17 weight 200 *current weight 158.4 * goal weight 145 I can do it!

I realize just being a week out from surgery my energy levels are going to be low. However, I want to sleep constantly. I am supposed to return to work tomorrow but that may be a challenge. How long does this last? Thank you. Sent from my SAMSUNG-SM-G900A using BariatricPal mobile app

Thank you for all your comments. I am now 3 months out. Feeling better thank you. HW 213 Surgery date 7/12/17 weight 200 *current weight 166 * goal weight 145 I can do it!

This post had perfect timing. After 2 days of eating whatever I wanted I woke up to a 4 pound weight gain. I actually cussed loudly when the number popped up. I need to stop that and get back on track.

I had a little of a last fling before my pre op diet. I let myself have 3 not so healthy meals/drinks in the week prior. My big deal was when I invited the 3 friends who knew about my surgery over for a champagne brunch. I made tons of food and had lots of champagne. It was a great time and I don't regret it. The very next day I started the liquid pre op diet which is not that fun. Now I am a little over 3 months out. Things are going pretty good. It is good to start getting in a healthier mind set but enjoy yourself a bit too. This is not an easy fix as everyone on here knows. My suggestion is to listen to your doctor, listen to your stomach and don't put too much stock in other people's stories. Everyone is going to be different. Good luck and much success!

I bought 2 cases of this on Amazon. The wild cherry and coconut. Both were really good.

I clicked on your link and it states a price of $99. Is that the sale price?

I have lost 33 pounds. 3 weeks ago at my check up the dr said the loss would slow down. He was right! Now I am losing about a pound or two a week. I was able to eat a normal diet starting week 8. My portions are just really small. I find it best to stay with tender and juicy meat. I had some small pork tenderloins that were a bit dry. They did not sit well. I feel better than I did a few weeks ago but still lack energy. I spoke to my nutritionist and she said I wasn't drinking enough water. Now I have started measuring and hope it helps. I have a male friend who had the surgery in October and is down 100 pounds. He said the key is being consistent with your protein and workouts. That is something I have to work on.[emoji3]

I feel the same way. It is difficult to change a lifetime pattern. I am almost 3 months out and have yet to really go out with friends. I have taken my nephews out to eat a few times. It is a challenge because of food choice restrictions. Also I didn't realize how much I would miss beer. [emoji12] On the weekends when I went out with friends I would have a few beers. No more of that! I think about my bad habits and the excess weight and I am glad I had the surgery. However, it's going to be a huge adjustment. I too feel a little lost. Plus since I am single I worry about dating and meeting new people. I wish you luck! Hopefully we will all figure it out and be successful.

I just purchased it but haven't used it yet. Eat Smart nutrition pro.

I am just past the three week mark. I had a rough first couple of weeks. I have felt better the last couple of days. My problem is I already want to cheat. Last night I wanted something salty so bad. I swear if there had been chips in the house I would have tried to eat them. I ended up getting a green olive and chewing it for days until it was mush. My surgeon seems to have a longer no solid food phase than some I have read about. I have puréed for two more weeks, than soft foods for two after that and then I progress to solid. I am afraid I will try and skip ahead. I am a self pay and the thought of failure and wasting money keeps me stressed. How does everyone keep on track? Do you or have you slipped? What are your secrets to success? Thank you.

E The orange extract is good as well. Add it to vanilla and it's like a dreamcycle ice cream

So sorry for your loss. I lost my father 7 years ago mostly due to obesity related illnesses. He was 73 and now at 47 that seems so young. It took me a while to make the choice to change but I am glad I did. Good luck on your journey.

So I try to weigh only once or twice a week. Jumped on the scale this morning...wth! [emoji12] it was only 1.8 pounds but it was a little disappointing. I read the stall posts and know that it happens. Tell me how you stay motivated. My sleeve was 6/12 so I know this is just the beginning. It will take work I know. Hope everyone has a great day.

I had pain after almost meal. My dr switched me from Pepcid to Prilosec. It really helped. It might be something to try. Good luck.

Don't let him get to you. He has commented on a couple of my posts. I blocked him just now. He is always rude in my opinion. Have a great Friday.

I started this post and guess what I must be a sensitive newbie. Every post I read of yours is borderline rude. You may think you are throwing down words of wisdom but you don't have to be hateful. Thanks for the only piece of good advice I am taking. I blocked you.

Happy Sunday everyone. I was sleeved on 6/12 and I am struggling with a couple of things. First off it may be a mental issue but I don't look any different. I had 60 pounds to lose and I have lost 27 so far. My clothes fit different but to my eyes I seem the same. Second, anyone else feel like their stomach healed a little too well. I seem to tolerate things very well. A friend did it prior to me and couldn't stomach meats until way later. I am eating the correct portion but feel like I could handle more. My concerns and emotions are way out of whack. Ready to feel normal again.

Which app is that please?

I don't think raw vegetables are allowed at this phase. However, every surgeon is different. I just started the soft phase too. I had some chicken yesterday but had some pains in my stomach. I just had soup today. I hope you get some good ideas. Thanks for starting the post.

I started my liquid pre op on June 6 and since then I have lost 23 pounds. I hit the expected and much talked about 3 week stall . Thankfully I read enough posts to not get upset when the scale didn't move much. I haven't weighed this week yet. It's that time of the month and I don't want to get discouraged.

The first few weeks for me were emotional as well. I am about to start week 5 and I still feel a little out of whack. If you like refried beans I would try that. I made a crockpot of pinto beans and made my own. That way I could control the sodium and sugar. I added a little enchilada sauce and reduced fat cheese. Cottage cheese is also something I am eating a lot. I made a recipe from my doctors website that was basically puréed ground turkey meat, ricotta cheese and low sugar marinara sauce. It wasn't as good as lasagna but it was tasty. Good luck with the upcoming weeks!

Hello! I had my procedure on 6/12. Currently I am in the puréed phase. I think my biggest obstacle has been the fact I am tired a lot of the time. My Dr said it will probably last a few more weeks. It has been nice to have some texture in my food. I suggest homemade refried beans for sure. I just cooked pinto beans in the crockpot. Puréed them in the food processor and added a little enchilada sauce and reduced fat cheese. Baked butternut squash puréed with garlic and Greek yogurt cream cheese was nice too. Wishing everyone a lot of success!