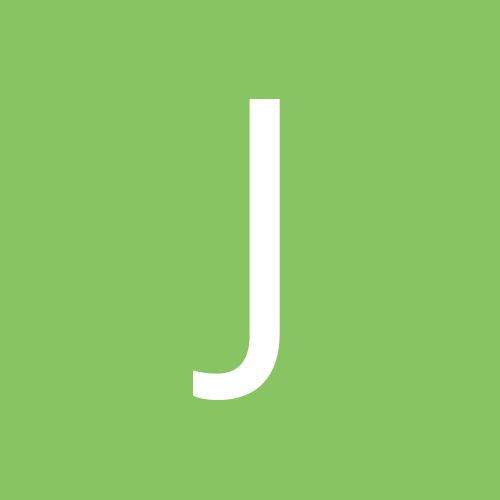 Content Count

29

Joined

Last visited
Everything posted by jenzds75
I also had a revision from Band to DS. I'm 8 week PostOp & I went to my followup appt & only lost 30#. I'm all excited cause I don't know when I've ever lost 30# in a year- let alone 8 weeks! My Dr said that it was good cause it's giving my body to react to the weight loss. I am loosing inches. Just keep up the water & protein!! Let your body heal & do it's thing! [emoji7]

My large incision site finally healed at 6 weeks. It kept having a small scab, then it would come off. Then scab over again.

I have Cigna & they gave me 30 days to have procedure. My surgeon was booked up so it was right at the 30 days!

It could be the watermelon juice!!!! It happened to me as well right after surgery & then found out that watermelon causes that sneaky stomach bloat!! I didn't have issues before surgery with watermelon. But after. No Go!! [emoji51]

Yes!! Plus my nails are growing too!!

I was banded several years & knew what me "full" feeling was (tightening in the chest). I know I'm 7 days PreOp of the revision to DS. So, my neighbor brought me some beef stew "juice". I had my 2 oz cup worth. But I feel kinda bloated. Guess I'm not familiar with new signs from my body.

Same thing happened to me. Ins said they had no record. However, I got a letter in the mail & Dr office called me with approval that next Monday.

I know that I had a pretty major surgery. I had a revision from Lapband to DS. I'm actually starting to feel "normal". But, I am still having the incision pains or feel like I have to hold myself when I walk. I guess I'm wondering if it's normal.

My hubby went out of town a day after I came home from surgery! I came to this group a lot for support. And I played a lot of mindless bubble popping games lol

After the 2oz of the beef stew "soup", I think it was just a lot of gas that I didn't expect! I have been on such a bland diet & then introduced something new with spices. Boy, I sure did some walking, sitting on balance ball, & GasX to try to get the uncomfortable feeling to go away! About an hour later I was relieved from the bloat/pain feelings. [emoji28]

My behavioral evaluation was a packet of 600 questions asking if I'm "likely or less likely" to do things. Kinda like an aptitude for a job. [emoji58]

I went to Dr today for my 1 wk PostOp appt. everything looks great! However, the itchy is from me having an allergic reaction to the dermabond!!! I got a steroid shot! I'm doing better now!! [emoji108][emoji28]

I'm 7 days PostOp and my belly is very itchy!!!! Is this normal?? I assumed the incision sites would be. But all over belly!! [emoji51]

I had my gallbladder removed several years ago after I had my Lapband In 2009.

Did you have any gas or bloating after the beans??

I only stayed one night. Because they wanted to make sure my pain was controlled. Everything. Went great! Now I'm home, how to get comfortable!?!?!

Curious, I thought we couldn't have fruits with seeds until like 6 weeks after. (Strawberries, blueberries)

How are you doing? Tmrw is day 5 for me. I can tell that I am able to move more. But still sore.

How was your surgery? What did you end up having? My surgery is schedule for tmrw morning.

I keep reading the different lengths of time the DS take during surgery. My surgery is schedule June 22. I'm trying to prepare my hubby

I have my EGD scheduled next week Thursday 15th. It seems like everything is coming together before my DS June 22. I was excited about getting it all set up, I forgot to ask how long the procedure for the EGD is for. What was your experience??

Had my EGD done today! It sure was a breeze! It definitely takes longer to get prepped. Yes- I had an awesome nap too!!

I asked my Dr today during my PreOp appt. He says with lapband removal it should be only 2 hours. If I still had my gallbladder too, it may be a little longer. Plus he only expects me to stay 1 night too. I know everyone is different. With different surgeons. [emoji3]

Same here- my band was still functioning. It's just I haven't been losing weight. They wanted to make sure I complied with the follow ups with the band. I was approved the first time.