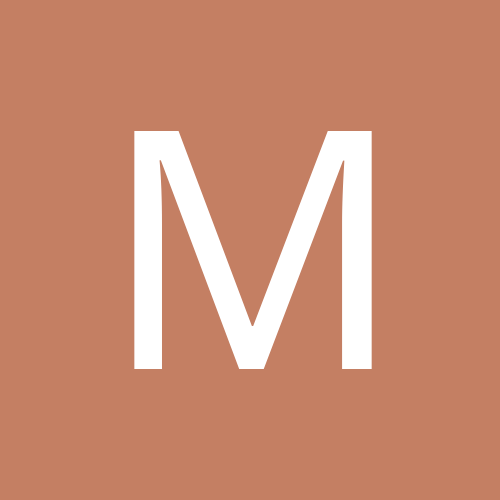 Content Count

23

Joined

Last visited
mem1

reacted to a post in a topic:

JULY SLEEVERS- How are you doing?

mem1

reacted to a post in a topic:

Anyone lose more than 50lbs in this age group (over 60) ?

mybariatricjourney

reacted to a post in a topic:

Gastric Sleeve - BMI 31

LadyT17

reacted to a post in a topic:

Gastric Sleeve - BMI 31

PB42

reacted to a post in a topic:

Gastric Sleeve - BMI 31

Apple1

reacted to a post in a topic:

Gastric Sleeve - BMI 31

You are going the right thing for your health! I was able to lose weight unfortunately I too had a yo yo existence and it was horrible every time I made progress I would gain back twice as much as I loss and as I am getting older it is getting harder & harder to bounce back. You go girl and get yourself healthier. I plan to be around for a very long time☘️☘️☘️🌻

Congrats!![emoji322][emoji322][emoji322][emoji304][emoji304][emoji304]

I am 62 and had a lower BMI of 35 w/ sleep apnea, arthritis, Gerd, post menopausal & asthma. I had my surgery on 7/10. Today is my 1 month anniversary!! I have lost 27 lbs so far. I am not suffering from my arthritis pain, my sleep apnea has improved, I haven't used my asthma meds since the surgery. I am gaining energy and have started walking again slowly but with No pain! My joints aren't killing me now. My inflammation in my body has gone down. This was not for cosmetic reasons this was because I wanted to live longer, be active and have a better quality of life! Do not let anyone judge you for your reasons to have this surgery just do it! My life has improved in the last month alone. I feel good!!!

mem1

reacted to a post in a topic:

The 'PERFECT' bra??

chera

reacted to a post in a topic:

134 pounds gone

Good luck & healing thoughts being sent[emoji304][emoji254]

I was also sleeved on 7/10. I am on puréed for one more week. I am down 22lbs which is great because when I came home from the hospital I was up 5 lbs! I have had stalls on & off for several days but I am still moving the scale downward. I too get that feeling when I eat sometimes and for me it usually means I am eating too fast & filling up the baby spoon too much in one bite. I have to remember to practice chewing 20 times before I swallow and pick the spoon up again. I need to set up that habit now because after I move to the next diet level it will be harder to do & I need to slow down.

I was sleeved 7/10 and I am on @ 2 week puréed diet. Soft scrambled eggs are the secret not boiled. Yogurt, cottage cheese, pea soup and mashed cauliflower, potatoes, hummus ( plain). Steamed carrots and butternut squash. Tonight I tried re fried beans. So far so good.

bigperm

reacted to a post in a topic:

July Sleevers!!!

LaLa Ladybug

reacted to a post in a topic:

July Sleevers!!!

colleen 5595

reacted to a post in a topic:

Gastric Sleeve - BMI 31

I am 62 & had my sleeve done on 7/10. I too am having a hard time getting in the 3 protein shakes plus the all the water. I am eating mashed cauliflower, scrambled eggs, hummus, pea & lentil soup, beef consommé which is salty, low fat cottage & part skim ricotta cheese. Today 1/4 mashed banana w/ tbsp of plain fat free Greek yogurt. But it's like midnight before I can get all my protein & liquid requirements in plus the vitamin supplements schedule. I went back to work yesterday & I am hoping I can get a better routine going!!!!!!

Interesting I was also told my stomach very large. Portion control was extremely hard. The other thing is I watched my mother and aunt go from trim active women to obsese women with arthritis, joint replacements swollen legs , ankles and feet once they hit their 60's. I realized I was heading in the same direction and I have the same body type, my husband also noticed it. My family all have thyroid issues. It was the final reason I looked into this surgery as my family trait was moving down to me and also my brother. I am totally confident that I made the right choice for myself.

Sorry that was just my reply and I don't know why my response above came in your message and not as a response!! Work in progress

I am feeling good. It's been 2 weeks today yand this is my first day back at work. Moving slowly but moving!!! I am still having a hard time meeting all my water/ shakes, vitamins and meal schedule. Hopefully being back at work I can get a routine going. I am still very bruised from all the heparin shots they were giving me and especially the very big hematoma it caused so it still looks like someone took a bat to my entire abdomen but I have no pain!!! I gained 5 lbs when I had arrived home from the hospital but as of today I have lost 21lbs. Very very pleased!☘️😎💙

I am 11days post op too. I have hard time getting my full quota of water daily because of little sips. It's good to know that gets easier!

Today is the day!!!! Leaving for the hospital in 1 hr!!! 11:00am surgery. I am some what calm which surprises me. I had my husband take my before pictures just now. I am keeping good healing thoughts for all today's sleevers a uncomplicated and swift surgery and a minimally painful recovery today!!!