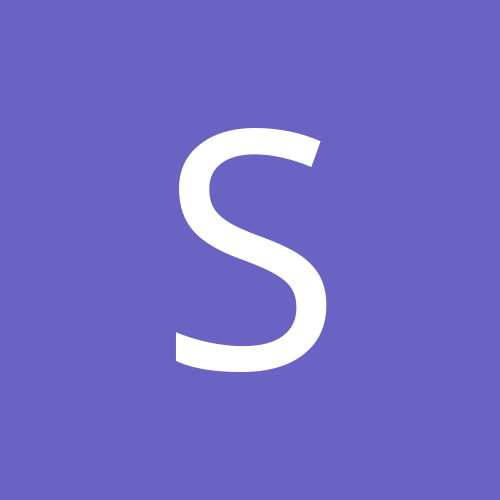 slimmy120
LAP-BAND Patients
Content Count

1,100

Joined

Last visited
Everything posted by slimmy120
yep if i sip sip sip not guzzel not a problem, but gonna see if can get very slight unfil too. thanx at least i know now happens to others too.

I had my op back in sep 2007 no problems, few weeks ago had slight refil as was starting to eat more, but last 1 to 2 weeks if drink cold drinks fast up it comes, if slip very very slow no problems, can anyone else relate to this? food not problem same as before just eating alot less.

:lol:I got banded 18 sep 2007, lost 72lb to date. How are you doing? Have you got any problem foods? Mine are pork, and spicy foods, bread but only if dont chew the bread enough. So glad I had the band done, I feel like a new person!!

Has anyone been told to not smoke after you have the lap band, dont mean after as in just after operation but long term as not good for smomache? What affect does it have? Anything else not good for you to have as may affect the affects of lapband, or actually affect the lap band?

I was reading a post on yahoo that lapbands need to be replaced after ten years, does anyone know if this is true??:shades_smile:

I am able to eat a roll, or 2 slices of pizza, about a cooked cup of rice or pasta -- no not all at once but does portions, does it mean i am needing a refill? problems band not working?? had band for 3 years this september coming.

I was at my goal but put on 2 stone in the last 6 onths, help do i need a fill what suggestions i am trying to excercise more but have sit down job and having to put in more hours at work, brekkie ideas etc. help

Cute Pie noticed you are doing well with your weight loss, keep it up

I put on over a stone after maintaining for over 2 years, went and got a fill, Doctor said I had .7 and now he has put .8 intotal. Forgot to ask if fills evaporate. For long time banisters do you get re toped up yearly or when?

Well this time will ensure make a yearly visit even if fill not needed just to make certain band ok, but you are a few years out and doing great,so you are a great example. For some reason all my friends who have had it done had their band slip, so had this initial terror of not wanting to get refill after initially hitting sweat spot, even though had stacked on weight as was terrified would end up too tight and then have band slip,or band cut into my stomache.

I had a fill 11 days ago and since then if i smoke i get indegestion and nausea anyone else have this problem? Hey yep I know good chance to kick the habit now.:wink2:

Well things are getting back on track, had a fill on the 3/1nd have watched very very carefully what i am eating and excercising again as much as I can,now have lost 4 kilos in just 11 days,unbelievable,and I am drinking more water again, so yes I feel better and have started a fresh.:wink2:

i dont like any protein drinks has or is anyone havint milk with fresh fruit put through the blender, your thoughts pros and cons please.

Thanks for all the comments, i have been having, milk, fruit, and some protein powder, going to try the yogurt and other bits when i get bored, but hey hey hey dropped 2kilos since started doing this feww i was starting to worry.

How are all the Dr Tony Keirth patients from wa doing? How long have you been lapbanded how much have you lost? Having any problems. And comeon sKottt tell us all the good new your loses and how they have made you a new person!!

What do you do if you put on that extra 1 or 2 kg, excercise more? make notes of what you eat? What weigh daily?

Did you have anyone naggin you that now you look to thin? I am getting alot of that lately, yet I have put on a few kilos, I have generally health foods but an ice cream or choc here or tthere, I read the labels and in general you have to have a hell of alot of chocolate to have 100 calories, and yep that is what i use to do, now i have only enough for me to enjoy but obviously not overdoing on the burgers chips pies etc all the time as i did on a regular regular basis,

I am wanting to go down the plastic surgery track,and it is as daunting as when i was researching the lap band, want doctors, procedures, cost, outcomes etc.I am certain there are alot of people out there like me. Thanks

Okay how are you all doing has anyone had plastic surgery or booked in? my surgeon said start thinking about it now, that may mean taking another loan, will wait till next year and get done when have paid holidays, i have 12 more pounds i would really like to lose. wonder how many pounds of excess skin that will come off? I am in western australia anyone had plastic surgery done there? by who and what and how much.:thumbup:

I notice in the last few days my stomache is really bloated out and hard, no i am not pregnant but look it, it is not approaching that time of month, have not gained weight, but have been having more dairy, and have had 2 hot cross buns and pasta today, plus other bits, no not constipated, would it be the dairy or is it he carbs distending my tummy, help hope i havent stretched pouch, no vomiting, when had icecream yes could feel restriction,help..

Am at goal,was really good, now pick on the occasional small pie,etc. But noticed wheni am not drining enough water yes i eat, am certain am thirsty not hungry,got to get back in the water drinking, anyone else notice this.

I lately could like on latte coffee, cheese, and mcdonalds soft serve icecreams, what is causing this???? I was bad ate a sausage roll today too, don't want to sabotarge all my good work.

I have reached goal , and a friend who had the surgery done, said she goes back for a refill every year, because it evaporates, just a slight refill? My doctor said well probably wont see ou again unless you have some plastic surgery or have any problems. Should I go back once a year, if eating more, and also breads,pasta,etc. without problems?? Also how much excercise are the ones at goal doing?:thumbup:

Sleep proped up by two pillows that works, like when you have indigestion, high pillows so your head is raised and food can digest down. all the best, let us know how you go.

I have not been taking any Vitamins, so will get back to multi vitamins and calcium. I have een eating everything so gave up the vitamins, may take extra b supplement too.