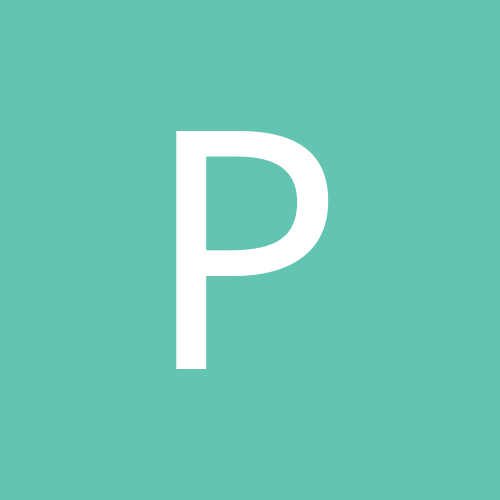 potatie
Gastric Sleeve Patients
Content Count

288

Joined

Last visited
Everything posted by potatie
Good Luck to everyone having surgery in April!!! My date is 04/05/2022. I am excited to be on this journey with everyone.

Hi Everyone, Thank you to all of you who have gone before me and shared your expirences. Now I am excited to begin my own journey. I was approved today from my insurance company for a panniculectomy, mons lift. I am going to pay out of pocket for an upper abdominalplasty. I will be staying 1 night in the hospital. I was also lucky enough to be able to schedule my surgery as well. So the count down to Friday November 6, 2009 begins. My pre-op will be on October 20, 2009. So my question to everyone out there is do you think that I will be able to go back to work after 4 weeks? I mainly have a desk job and where can you rent a lift chair?

Hi Janine, I started with a BMI of 54 on my surgery date of 3/27/08. I am now down 170lbs. I am going for my PS surgery on Friday. I was lucky my doctor was not concerned with my high BMI. I had not had children yet, so they told me that Lap band would be a better option for me, because I intended to have children after I lost my weight. I am now concidered one of the super stars of my surgery group. :drool: So I recommend looking into all of the options and deciding for yourself what you would want. I believe that you will have more success if you are personally on board with the decision that is made. Katie K.

Hi Everyone, Ok So I decided to be brave and post my pre-op pictures. These are not the ones that the doctor took. Those are too revealing. :drool: Katie K.

Hi Ellen, It is nice to see another person from WA on here. Where are you getting your surgery done at? I am at Virgina Mason Seattle. Hi Tiffany, Thank you for your well wishes. I actually went and got a massage yesterday. That helped a lot with the nerves and tension. Now I am excited. Good luck with your procedures as well. :drool: Hi Special K - Kathy thank you so much for your support. I really appreciate it. I do not know what I would have done with out the support of my fellow Shrinking Shamrocks. You guys sure ROCK!!!

Hi Tiffany, I made a list of questions that I asked on my pre-op. I had 2 pages of questions. I was so excited on my consult that I forgot to ask a lot of questions. I thought he was going to be mad but he was more than happy to answer all my questions. My surgeon is giving me a compression garment. He then recommended spanx for the second garment. I found a really soft pants and shirt set from costco. Katie K.

Hi Everyone, The liquid phase is not that bad as long as you are getting the Protein in to keep full. I was lucky. I only had to be on liquids for 1 week, then mushies for 1 week and then full food. Now I am going for PS on Friday 11/06/09. I was banded on 3/27/09. I am now down 170lbs. I have never ever thought that I was going to be successful, but if I can do this than everyone can. My husband was banded on 6/12/09 and is now down 70lbs. So we keep each other motivated. Good luck to everyone!!! Katie K.

Hi Apples, Thank you for the advice about pain. I will keep it in mind. Hi Sue, I asked about a take home pain pump and my doctor does not do that. I will have a pain pump while I am in the hospital and after that I am on my oral medication. It looks like it is pretty strong. So I am hoping for the best. I am worried about the moving part. :closedeyes: Katie K.

Hi Special K, Thank you for the kind words. I did work hard, just like everyone else on our page. congrats on resolving the reflux. I just got mine under control finally I am able to sleep through the night. :seeya: Hi Brandnewlisa, I hear you about the HR girl thing. I am in HR as well. I have old pictures posted from last year and people are always asking me who that person in the picture was. They can not believe that it was me even from a year ago. I wonder what they will say after I have surgery? He He ha ha

Hi Scrappy, The 130 is what doctors say would put me at 22 BMI. That to me is a little scary. Thank you for the well wishes. Hi Christine. I would also be thrilled to have only gained 16 lbs being completly unfilled. Congrats go out to you!!! Sometimes it is the NSV that are more important than what the scale says. :thumbdown:

Thank you Christine and Lynn for your well wishes. I am hoping that I can get over my cold before Tuesday. I am taking Emergen-c and comtrex. I am beginning to feel better. :thumbdown: Also Christine, keep your chin up and move forward everyday. Positive thoughts to myself have really helped on the days that I felt that I was not successful. You will get to the place that you want to be. Everyone is different. Try not to compare yourself to others. That is the thing that I really have taken to heart. I was having a hard time coming to grips with the fact that my doctors want me down to 130lbs. I am working on myself to be ok and accept myself if I do not get their goal. My own personal goal is have a BMI under the 25 range. Lynn, Good luck with your revision. When did you know that you would need a revision? Katie K.

Hi, Know how you both feel. There is a picture that is out there with myself and now people are asking if that was really me, but now that I am 167lbs people are seeming not to remember the old me. I am sad because this year I will not be in the yearly photo because I will be on a LOA for my PS. Oh well. :scared2:

Thank you Mimi and Shalee, I am really thinking about it. I am going to have to make a few calls. Otherwise I am going to need everyone and their dog to push the legs down to get up. :thumbup:

So now my count down begins. Today was day number 59 before surgery on November 6. I have researching my surgery and realized that I have a lot more questions to ask my PS. So I will begin the list so I will not forget any. Katie K.

Hi BarbBee, Good luck on your upcoming surgery. Thank you for starting your post. It helps me to prepare for my own surgery. :thumbup: I know you are going to look AWESOME when all is said and done. Katie K.

Hi Mimi, Thank you for your support. I really appreciate it. Hi Nazzy- The insurance that I have is Anthem Blue Cross Blue Shield National accounts. They paid for my lap band and I checked to prior to lap band to see if they would cover the skin removal. They are covering the panniculectomy and the mons lift, but I am paying out of pocket for the upper adominalplastey. That will cost $4750. Thank goodness my dad is helping out with some of the cost. The way that I had the procedure approved was the documentation of skin rashes and issues ever since surgery with lap band. I even have a powder perscription for the rashes. Then I also had over a 100 lb weight loss and pictures to prove. I also had doctor documentation that my life was limited due to the over hanging skin, such as I am unable to run without getting nausous and I am unable to do a lot of yoga poses. Hi Josie, I am not sure if I am having any lipo, we did not discuss it at the first appointment. I am going to ask at the pre-op. He told me that I will look good after, but not like a super model. I am fine with that. :cool2: Thank you for being excited with me. I need all of the support I can get. My husband just had lap band surgery, but does not really understand the PS side of the journey. So we will see how everything goes. I can not believe it is September already. That means that November 6, 2009 will be here in no time. :tt1: I can not wait. Katie

Hi Sue, Thank you for the tips. I did check with my payroll person and I would qualify for short term disability. So that way I can actually take 5 weeks off instead of four. I am going to check into taking an intermittant leave when I come back. So that I can work my way back up to the time. Katie

Hi Scrappy, I am glad to see that you are feeling better. :bored: I am back from Las Vegas with some funny stories. We saw people from my home town of Forks WA and some of them thought that my husband had brought another lady with my parents being there and thought that my husband was REALLY rude for doing so, because here is the kicker THEY did NOT recognize me. :thumbup: Then there was another lady who has known me since I was born, because we went to the same church, did not recognize me both my mom and I speaking to her together. My mom had to point me out. :scared2: The funny thing is that I still think I look the same at least in the face, just 150lbs lighter. :tongue2: Katie K.

Hi Scrappy, My doctor also told me to start checking into the "Panni" surgery as well. So I am going for my consult on 7/21/09 after my vacation. My surgen is really busy. The scarry thing is that my husband is having lap band surgery on Friday. :thumbup: We just found out last Friday that he was going in. So he is in his pre-op appointment right now. Katie K.

Hi thin2bme, Thank you for sharing your expirence. I am hoping that I do not frustrate him too much. I am worried that I will try to be bossy, not to be mean, but so that he would not have to go through some of the struggles that I had gone through. So I think I am going to practice keeping my mouth shut and only offering advise if he asks. I am going to have to pray a lot to be able to keep my mouth shut. :frown: Thank you again Katie K.

Hi, Welcome. I have started my journey 13 months ago. I am now down 136lbs. So good luck and you will do awesome. :thumbup:

Thank you for posting the article. The article spoke about what I am feeling right now with my weight loss. I am having a hard time dealing with people and the way that I am treated now vs. then. So this article really spoke to me. It is so nice to know that I am not the only person who feels this way.

Hi Everyone, I am excited to say that I have lost almost 129 (Actually 128.5) so I am rounding up. It has been 13 months since surgery for me. I am looking to lose another 59 until goal.

aJoneen..........................0 75 pounds LOST! Bandana....................... 0 92 lbs lost BrandNewLisa............0 80pounds LOST forever!!! evelas5000...................-2 50 pounds Lost Desdemona...................0 Fenton...........................0 100 POUNDS LOST !! HarleyGirl....................0 85 pounds LOST! Hopeinapril................. -2.8 50 pounds lost! Kpodski..........................0 Lynnt1215.....................0 NurseNiki......................0 Nycm00........................ 0 Potatie............................-6 129 POUNDS LOST!! Scrappy_Friend..........0 160 POUNDS LOST!!!! SpecialK.........................0 97 lbs and closing in on 100! Sugarbean....................0 114 POUNDS LOST !!! Sharona.........................0 stellabella...................... 0 75 POUNDS LOST! Tess415..........................0 Thin2bme.....................-1.8 100 POUNDS LOST !! WestCoastMom............0 Wishin4...........................-3 78 pounds gone!!

Hey Fenton, Great Job on the 100lb loss!!! I am sorry with responding so late, my computer has been down. :bananalama: Katie K.