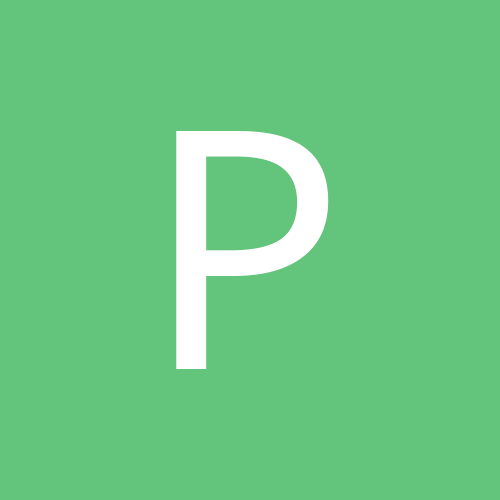 perforce
Gastric Sleeve Patients
Content Count

728

Joined

Last visited
Everything posted by perforce
My original clinic changed my dates on me (after I'd booked flights and hotels) and stopped communicating with me, so I've been having rather a stressful week. Bear in mind I was supposed to have surgery February 2nd so I didn't have a lot of time! I contacted another provider (I'm self pay) and they said they had the date free, but I needed surgeon approval. The good news is I have now been approved! I can use my original flights, though I'm still losing money on the hotels that I now won't be using. I'm so relieved, it would have been a real emotional blow to lose my surgery date so close to it happening. I do now have to do a pre-surgery diet, which I didn't have to with the old place, but it doesn't have to be liquid, it just has to be low carb (less than 50 a day) and low fat, so I've signed up to myfitnesspal to keep track of things. According to their literature they sent me, I would usually have to do 3-4 weeks on the pre-op diet, but fortunately they're willing to let me do it for a shorter time so I'm going to be really careful to follow it.

I think people will care far less than you're giving them credit for, but if you're really worried just order somethin that has a Protein (fish, meat etc), take a few bites, and move the rest around your plate a bit until everyone else is done. It's not a big deal. Sent from my SM-G900H using the BariatricPal App

Most places will operate at a bmi of 40 with no comorbidities, or a bmi of 35 if you have them, so I think you find it difficult as for most places they will consider your bmi too low. Sent from my SM-G900H using the BariatricPal App

The tiredness usually goes away once you start mushy/solid food because your body has more to work with. If you can, focus on getting in Water and Protein Drinks, juice (even diluted) is just simple sugars, your body needs Protein. I order my Protein Powder from the protein works (online, I use their diet whey isolate 97). Even at 6 months I have one in the morning. If you don't love the flavours (though tpw has some if the best tasting imho) you can do what I do and make a kind if iced coffee in the morning? I mix a spoon of decaff coffee with a sachet of Cadbury's options (takes the edge off the coffee taste and only has about 5g of carbs), mix with 100ml hot water and stir to dissolve. Add 200ml alpro soy milk (lower carb than regular milk and the coffee covers the taste), then the mixture won't be hot so you can add the protein powder with it curdling. Add ice and enjoy. I have several sugar free coffee syrups that I add as the mood takes me, I'm loving the sugar free gingerbread syrup at the moment. Sent from my SM-G900H using the BariatricPal App

In terms of having your period, be prepare for it to be weird for a good long while. The shock of the surgery can bring it on early, but the estrogen that gets released from the fat stores as you lose weight can keep messing with it. I'm at 6 months out now and have been averaging a period every 18 days!

Personally I would set a protein/water target and go for it, and since you're doing that take your Vitamins too. I was told my first week (so, immediately post surgery) that the most important thing was Water and not to worry too much about Protein, because dehydration is so dangerous, but that was literally the first week. Protein shakes and vitamins won't hurt you, but they will help. Sent from my SM-G900H using the BariatricPal App

I understand everyone has their own program but I would be very tempted to ignore that and have some Protein shake at the very least. Sent from my SM-G900H using the BariatricPal App

It seems quite early for you to be on your stationary bike at two weeks, I wasn't cleared for cardio until 6 weeks.

That seems a little odd, I understand no solid protein of course, but protein helps you heal, and you need vitamins.

Hi and welcome! I am 5'4'' and was 269, good luck with your surgery!

I am now officially under 200! Long has the day been coming, I can't actually believe I made it here! Sleeved Feb 2nd.

I hear people say 'I don't feel like eating' a lot post surgery, is it super unsympathetic of me to say 'tough?'. You're not supposed to feel like eating, that was the point of the surgery, but we all have to do things we don't feel like doing some of the time. Set an alarm and follow your surgeons instructions, the programme you should be following is a prescription, not advice, and if you don't follow it you're setting yourself for major problems down the road.

Congrats on cracking the 100s! I did myself too in the last week and it felt great! (Surgery 2/2/16, surgery weight 269)

At the time I couldn't manage much more food and didn't want to raise my calories too quickly. I upped my calories to 900 this week though so we'll see how it goes (can't do protein bars, they send my cravings crazy, but natural sources are fine).

I recently hit my 50% too and have exactly the same problem and no monnnnniiieesss. I've been getting clothing bundles on ebay to get me through it, but I need to stop buying stuff, my size changes too much too frequently.

Yes it did feel wonderful! @@Dashofpixiedust8 I'm 70lbs down now. My next goal is under 185 because that puts me at 50lbs to goal, and I'd like my BMI to be under 30 (currently it's 33.2) so I'm not longer classified as 'obese', just regular old overweight.

I was told a lifelong no to fizzy drinks, so probably you can't? But check with your group, nutritional programmes vary.

You're only 6 or 7 weeks put, at that point j think I was on about 650 call a day and 80g of food a sitting, so you seem to be where you should be (going by my experience at least). As the above poster said you need to plan around your work as being busy is harder, but other than that I wouldn't worry too much. Sent from my SM-G900H using the BariatricPal App

At 11 days your stomach/digestion us all kinds if screwed up, don't even worry. Just keep testing food as you go, it will settle Sent from my SM-G900H using the BariatricPal App

Potato soup (careful? Once off purees you'll have to reduce cars again), blended cauliflower soup, broccoli, tomato. It's up to you. I grated cheddar into it and the heat melted it down into the soup. Sent from my SM-G900H using the BariatricPal App

Ah, ok, it's just you said you had food so I was assuming solids. Some people find it harder to get back on to food at first, it seems like you're just taking a little longer. Keep an eye on the pain level, that's something to check out, but little and careful is you can really do. Protein shakes if you can. Melt cheese in to soups to up your calories.

@@OutsideMatchInside sorry, I should have been clearer. They cause any physical reaction in me, they just send my cravings crazy and mentally put me in a bad place.

If your surgery was on the 25th would you not still be on liquids? I was on liquids for 3 weeks and mush for two after surgery before I hit solids. Maybe your body just isn't ready for food yet?

They have a place and purpose, but not all protein bars are created equal. They do trigger reactions in me (as I found out to my detriment last week), but it's really up to what fits in your life. Is natural food better, yeah definitely, but that's not practical for everyone. If it's a choice between eating a protein bar or something worse you go with what you can.