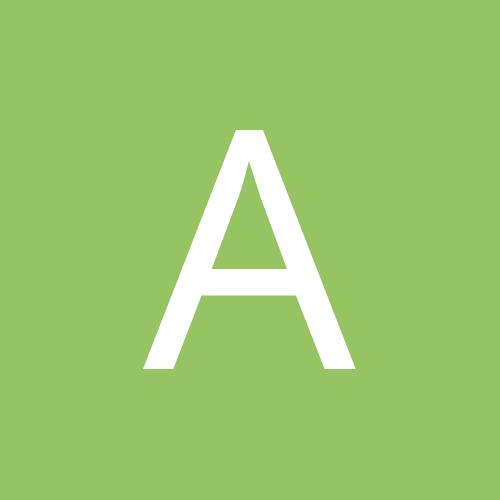 Apples2
LAP-BAND Patients
Content Count

8,843

Joined

Last visited
Everything posted by Apples2
Wishing you luck, Cathy...so many ppl I know have lost their bands or are having troubles. I wish the best for you and hoping that this surgery is the "ticket" for you. And, yes, you will always be a "Junie". Take care...speedy healing. Check in with us when you are up to it and let us know how you are doing. Karen

Make an attempt to slow down when you eat out. If you know you will get stuck on protein (stress, being out, stress) eat half your baked potato and veggies. No way can you get stuck on them. Order soup..don't worry what others think. This is your life....you still need to enjoy going out with others. Avoid PBing at all cost. Hugs. Just do a calm down....you'll be fine.

I've been at goal since Oct, 2008. Decided to give it a "wait and see". My apron has continued to droop month after month. It looks OK in my slacks but really bothers me. Rashes, waking me when I get it under my hip bone while sleeping, etc. I am anxious to find out if it's covered. And, if not, will decide if I want to put the $$ out to self-pay.

Woohoo!...keep it going! You are now officially in "Onederland" and hoping you continue onto your own personal goal. Great feeling, isn't it?

Congrats on the TT date. Just had a friend that had it done last Thursday and she was off pain meds within a couple of days and is up and about and doing well. Just be careful with not to lift with the kids, around the house, etc...not easy with little ones. Let the older children know ahead of time that momma will need a helping hand. I am currently waiting on insurance approval for a panni....fingers crossed. Good luck to you and I am wishing for you the best results possible. Take care

At the gym, YMCA, dance class, Community Education courses (hmmm...pick a class...same interests...), walk your dog or walk yourself in a busy park, when at WalMart make sure to make a walk through the hardware dept with a perplexed look on your face....so many options other than the bar. Annd if all else fails, go to the bar once in awhile with some friends and enjoy ! Good luck!

Either that woman is really rude or just plain stupid to make a comment like that. A size 12 chubby? Come on now...sorry you had to endure her rudeness/stupidity. What a nice young man to take the time to give you a compliment. Good going on your weight loss and for being a SIZE 12. Woohoo!

I noticed last summer that over-doing the sodium had a great effect on the intensity and the amount of hot-flashes I got. I picked up my old "salting" habit last summer for a bit and the hotflashes came back and then some. Laid off the salt...all is fine.

I have never tried the Bariatric Advantage vitamins. I started with the Flinstone gummies doc recommended but I found they did not stay fresh once opened. I switched to Vita Fusion brands about a year ago and absolutely love the taste. I take their daily gummy multi-vitamin, a couple fiber gummies, calcium chews (taste like a dreamsicle) and also a couple of their Power C. All taste like candy and stay nice and soft.

Jessica...as you can see in my above post, DH and I fought the same crap for a couple of weeks. Take care, get all the rest you can...push the fluids. Good going on getting your little guy into his new school. I bet you guys are ready to live in a house again after doing apartment living. Good luck with your move! Round up some friends to lend you a helping hand.

Kristi...hope you feel better soon. DH and I had that crap a couple of weeks ago. I thought I would never feel better. So drained of energy. It took the full two weeks and then all of a sudden one morning, felt better.

I've never had trouble with any kind of fish. Been stuck on shrimp once but that was from my own doing....forgot to chew. I really missed my salads in the beginning but my favorite go-to food when we eat out. A salad I make at home just does not have the same appeal as in a restaurant. Not sure why that is..

Chris...great to hear from you. Sorry about the allergy symptoms and diagnosis but at least you have an answer and can hopefully treat it. I think there are quite a few bandsters with first bite syndrome and it can take patience and a bit of time while eating a meal.. Geesh....sounds like yesterday was "Bad News Day". Hope your dad's health is better. Take care and check in to let us know how your allergy treatments are going.

Linda...thanks for sharing the photos of your brother and his wife. He looked so healthy in those photos. I cannot imagine how you are feeling today and just know you are loved.

No, Linda...so sorry.. I'm just crying for you right now. I really love you and respect you and I am sooooo sorry for your pain. Words are just word but I hope you can feel what is in my heart for you right now. I love you, Karen

Utopian...where are you at in your process of getting the band? Have you had your initial appointment with your surgeon yet? There are quite a few hoops to jump through to begin with but so worth it all in the end. Tell us a bit about yourself and what stage of the process you are in. There are a lot of experienced banders on this thread that can answer any questions you might have. Wishing you luck!

Good Morning All...Back home for a bit and then on the run again to take care of errands, etc. Linda...my heart goes out to you. So sorry about the diagnosis for your brother. I am sure it will be tough to keep your mind on work today. Just know I am thinking of you and his family and praying for you all as you try to accept what has come your way. Phyll....hugs right back at ya as you pack for your trip North. Sucks, doesn't it???? We have already decided that next year we are NOT coming back to snowstorms and such. We will ride it out in warm country. Happy Birthday again, Eva. DH appreciated the text. I am still amazed every time I think of his birth day. He was just a little perfect peanut, weighing in at 1lb 9oz 57 yrs ago and healthy as a horse his entire life. Melissa...good luck...hope you get an interview and a full time job to relieve some of the pressure. Laura...poor Nelson. One of my boys had a fear of the ball also. Not much you can do but have him try it again and try not to make too much of a big deal of it either way. Poor kid. Hugs on your father's issues. I know this is very tough for you and not being near him. Sounds like you will be traveling for Easter. Hopefully, DH will be able to go with you this time. Great....I could read the excitement in your post with getting to babysit your DGD. Fun. I have also heard of "Silent Reflux". Hope Prilosec does the trick for you. Janet....sorry about your dinner not staying with you last night. I hate when that happens. Doesn't happen with me very often...usually when I eat too fast or eat something too solid in the morning. Having fun babysitting our neighbor's pup. He reminds me of your Angel. About that size and just a sweet puppa. He slept with us the first night and after that I put his blanket on the chair in our room. He's just so sweet and Tanker is handling all this attention we give the other pup with a grain of salt. Anyway, we are trying to give him a lot of attention so he does not miss is momma. Just spent more than an hour on the phone (mostly waiting) with the IRS. Hmmmmmmm....do you know how much trouble it can cause to put a wrong date when submitting electronic payments????? Got it fixed and will try to never make that mistake again. It was a payment back in Sept and now just catching up. Not was I needed this morning but done and over with. Cheri...sounds like the chemo is causing some troubles for DD. I know this has to be so tough for you on a daily basis. Hugs. Hi to all I missed. DS just came in and needs my computer for some of his work. Later.

OK, Arlene and Janet...gonna make it easy for you...I used to have a hell of a time with my shampoo and conditioner bottles in the shower (no glasses on my head). I took a permanent marker and did "S" on one and "C" on the other. Problem solved. Melissa...a whole lot of crap for you to deal with right now. Fingers crossed you get the job....some prayers for you too. You deserve a break. Have not heard a thing on the panni....hopefully soon. Would be a good diversion for me. Again, love to all.

I need to start this cuz I will be gone all day tomorrow taking care of FIL stuff.... HAPPY BIRTHDAY TO YOU HAPPY BIRTHDAY TO YOU HAPPY BIRTHDAY, DEAR EVA.... HAPPY BIRTHDAY TO YOU!.....AND MANY MORE! LOVE YA DEARLY AND HOPE YOU HAVE THE BEST BIRTHDAY EVER.

Jessica...I don't believe in LP and "dumping syndrome". See your doc.

Hey All...MIA for a bit. Janet hit the nail on the head. Evasive...sorry...but not putting it out on the thread. Little stalker girl has been quoting LB posts on FB. Again today....not going to feed the fire. Ooops..guess I just did. Oh well. Phyll...sounds like a great vacation. Hoping you can get the much needed relief once you get home. Get the ball rolling and push to get that knee done. Maybe have someone take a look at your back? Or, do you think your knee is throwing your back off? Happy you are back and posting. Merriemish....Yes, there is a light at the end of the tunnel...hang in there....follow your doc's orders. Get up and about and walk as much as you can tolerate. Plan, plan, plan when it comes to meals and exercise. By the time you know it, it will be second nature. Been making some trips to see FIL...about an hour or more away. He's doing great, flirting with the nurses (suave) and already talking about going south again. He is realizing that even if he cannot drive, he can make a life for himself down in AZ from Oct-May. Lots of offers from (more women than men) to take him here and there. Want him to live life to the fullest. Our dream for him. Linda...hugs of your DB. Please keep us up to date. Aylah is just so darned cut eating her BF outside. Eva..got that shed up yet? Good going on the workout/clean-up. BTW....Eva can out-walk most, out-do most when it comes to yard work....pouring concrete, etc. She has done an amazing job on her yard and projects that most men would have hired done. Laura and Meredith...Awwww....so cute. Fast friends....well...no...most likely friends from the many posts but so nice to see. You guys look great. That's it for now. Sending the love

Awwww...that's nice to hear. Should add...DH is not the one doing the grading....I grade myself. Damn...could have given myself and "A"...next time.

Yep, Eva...got all the work done, estimates paid, insurance submitted, other bookwork done, some rent paid and think I also maybe pulled a "B" cuz around here it is also hard to get an "A".