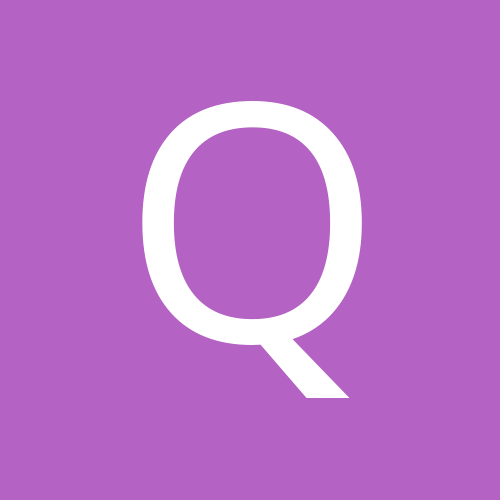 queencity
Gastric Sleeve Patients
Content Count

248

Joined

Last visited
Everything posted by queencity
Yessss! My surgery is Nov. 9th in a little more than 2 weeks also, Nov. 9th is my sons birthday . But due to payroll i chose that date. The surgeons office told me since i have a low bmi i only need to do clear liquids 10 days but i am choosing to do the 14 days. Wish me luck !

At 3 weeks i was barely getting 400 calories, i was barely getting 20 g of protein. My Nut said i need to be eating 800 calories and 60 g of protein. Im weeks and im still struggling with reaching 600 calories but my protein shakes help get 60 g of protein.

Obesity is a disease, they cannot deny the surgery if the surgeons believes its necessary so that you can become healthy and not die from diabetes, high blood pressure, ect.

No problems with me FMLA request, but i do believe it had the kind of surgery i was having. Which HR is not to disclose your information to anyone.

My Nut told me to start taking my vitamins before surgery. I started taking one month before. I am 6 weeks post op, i started walking an hour a day 4 days after surgery and have not missed a day since. I feel great, with a lot energy.

While working out i got real thirsty all of a sudden. I gulped water and immediately felt nauseous for about 15 minutes. Horrible feeling, i was about 2 weeks post op.

I want to be a size 10, started at a size 24.

First appointment june 17 2015 surgery nov 9 2015

I am 6 weeks post op and didnt work out twice bc i was really sick. But i work out every day 3- 4 miles on the treadmill and use dumbells slowly increasing the number on each hand. For example today i went shopping literally alllll day went to about 20 stores, got back home at 7 pm and still worked out an hour and weights. I have lost 30 lbs.

I had to pay for the deductible which varies, mine was $1,000. And i also had to pay 30% of the remaining bill.

I have not once regretted the surgery, i am so happy of what my future holds.

My surgeon said it could take 18 months to lose my 65 lbs

First time no problems, and after that i didnt have a bowel movement i took milk of magnesium for two days and everything came out great but i A LOT of blood in my stool for like 4 days. So i have not tried milk of magnesium again. Surgery Nov 9

I have been in a 2 week stall. And after surgery i have only lost 14 pounds which include the 5 lbs i gained at the hospital. I am starting to feel discouraged but alot of people stated that we jusy have to wait this out. I had surgery Nov 9. I guess we will get there if we stick to the surgeons plan.

Hi everyone. I was wondering if some surgeons schedule the surgery while waiting for the insurance to approve. i would hate to wait up to a month for approval from bcbsnc and then wait another month for my surgery to take place.

I let human resources know the date i got my date for surgery. We did not discuss amount of time they wanted me to take off. When the surgeons office sent them the fmla documents he stated a little more than 2 weeks. my job had no say so on when i needed to come back.

Could not have said it better myself. Lol

I had surgery on Nov 9th and i am still on full liquids. Dont get me wrong, i wish i was on pureed foods. You will lose on your own pace as long as you are following the surgeons advice.

After seeing the Nut on Oct 6 i was approved on Oct 15. The surgeons office submitted to bcbsnc oct 12.

I am starting to hate protein shakes soooo much! I mean a lot of people have to drink only that ( a few other things like broth, ect) for a month. Uhhhh, the protein shakes make me nauseous. 4 more days!!!!

I dont recommend driving, a few years ago i drove with my mom to guadalajara mexico from charlotte nc. It took 3 days and it was tough and we both took turns driving. We went to deliver somethings to our family there. Good luck.

My surgeon said he was done in 30 minutes.

When i sip if i wait a few seconds i feel something in my stomach move. I think its the stomach lol. Other than that everything else seems ok.

To my surprise my first day felt great but my second day after i got to the hospital was awful. I did regret it but on my 4th day i feel better and am happy with my choice of having the sleeve. The pain will go away. Keep your head up.

I will be calling my surgeon this morning but i need to see if anyone else has experienced this. I had surgery Nov 9th and when i was released from hospital yesterday i felt great. But as soon as i got home i have this pain and ache all over my body. It feels like i just lifted weights for hours and like i have ran a marathon for the first time. I can barely walk bc of pain, although i am walking bc the surgeon said walking helps for everything but my body is asking me not to walk. Has anyone else had body aches ( i dont have any inner pain inside my body) ? If so what did you do and how long before it goes away? Please help.