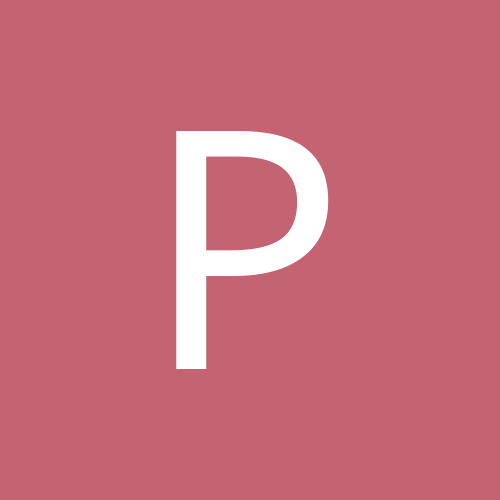 phatfatgirl
Gastric Bypass Patients
Content Count

288

Joined

Last visited
Everything posted by phatfatgirl
Hi all. I've yet to consume a protein shake and was converted from band to bypass. I know i need my protein. My surgery was 11/16. I just found something, a protein shot. So was wondering if anyone ever tried this. It's 42g of protein in a shot. It's whey protein also. Any experiences with it? Good or bad? Thanks ☺

Don't you just love Dr Choi?! How are you coming along? Sent from my SM-N920P using the BariatricPal App

I'm having issues with dehydration and I'm now a month out and no regrets. I did regret it the first 5 days after surgery when i had such a huge problem with nausea and vomiting. Now... no way no how! Can't wait to see my progress 6 mos and then a year from now!

I use the pool too. I was told a month after surgery. I'm going on Tuesday.

Good luck to you!!Tomorrow i start solids thank god! Lol I've been on eggs and stuff buy now it's time to incorporate real food! I've been waiting for this. Hopefully i can get more protein in.

@@gebbiabn you're so right. That's the long and short of it and how it was explained to me by my surgeon. Which is why i revised from band to bypass.

Is that all you put in it? Unsweetened almond vanilla and Ice with protein powder?

@@2twinkle Thank you so much! Please feel free to post whatever you can. I just received my protein shots. I just opened one and smelled it. Bad idea. Lol. The flavor i got is fruit punch and i could basically smell the protein powder. I've yet to taste it though. I refrigerated it hoping it'll help the taste. Ohhh and I'm familiar with the bariatric pal store, that's where i got the shots from.

I've been weighing daily since I've been home from surgery on Nov 16. Only because I'm about 2.2 lbs away from getting out of the 300s!! I day of surgery i was 332. Hopefully once i get to 299 I'll breathe a sigh of relief lol.

I get the hiccups out of the blue for no reason.

Some ppl realize, once you have your surgery and getting to goal and staying there. .. ppl live. Not just on sugar free, fat free and lite stuff only. Ppl become less rigid. It's really hard to explain if you haven't been there yet. But you can become lax to a point. @@SAD HATTER is right. That happens. But. . Eating bread at 3 weeks out is insane. Smh

That is horrible! And ya know what it doesn't surprise me. That is why only family knows. Was considering telling once I'm on the road to great success but this gives me pause. I'm doing the right thing.

Thank you @@Renee2015 Not a fan of Greek yogurt, barely stomach regular light yogurt and fairlife is a no. Thank you for the suggestions though. ☺ And you're right it would Def be good i got almost all my protein in at one shot.

Thank you @@bandedat19 ☺ i appreciate it.

@@bandedat19 I'm OK. I had a rough cpl days in the hospital because i had had a small cold before surgery. So i had a bit of phlegm. After surgery i had bad retching and nausea. Lasted about 3 days but eventually went home. Pain was never really bad just sore, felt like i was punched and kicked in the stomach. But all good. My weight loss has been better now than when i had the band. Day of surgery on Nov 16th i Was 332lbs as of today I'm 303. I'm proud of it.

@@parisshel That's exactly what i was told by my surgeon. After the band the most successful wls is bypass. I had wanted the sleeve but she told me it's restrictive like the band. She suggests the best option is malabsorbtive... of that's the right spelling lol

I can drink but not a full glass at a time. Maybe a couple of gulps. I don't take many big ones. I quickly get full. Google protein shots it'll pop up. Good luck to you on your surgery date, i know that stress well but you can realize all that worry was for naught. No worries and just keep researching and prepping.

Thank you @@Daisee68 Well i surely will.

@@Djmohr I don't think I've tried that. I struggle because i don't really like milk. None of the milk products really. But i will try some.

@@Daisee68 I have yet to find one i like and can stomach! The smell alone is making me nauseous. But great idea splitting it in half! Very nice. Lol And thanks for asking

Hi there! I'm OK. Not bad at all. If i don't drink enough i feel dizzy, lightheaded and faint so I'm trying everyday to get that fluid in. Still struggling to get protein in but i just purchased some protein shots so hopefully it helps. Thanks for asking! ☺ what are you doing to prepare? When do u start your pre op diet?

Hey! I had conversion band to bypass surgery also at Montefiore medical center in the Bronx! My surgeon was Dr Choi. Yours? Mr surgery was Nov 16th. Would you like to chat?

I was catheterized during surgery and it was taken out before I woke up. However, I had to be catheterized 2 times post-op because I couldn't urinate on my own. Good times. lol.Oh yikes Fatty! ???????? i can't imagine. Them removing it was an experience in itself. Smh

Anyone else was catheterized during surgery and for the whole first day post op? Or just me? Thankfully i didn't have a drain.