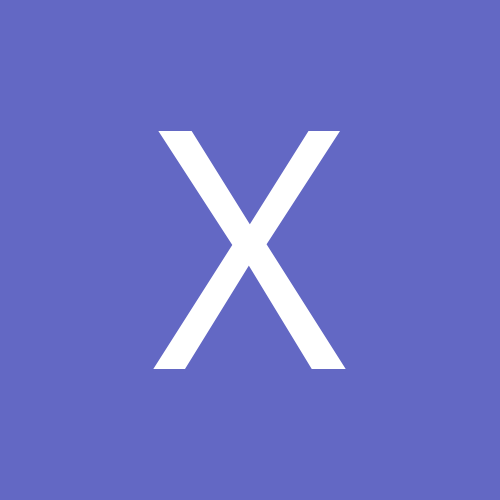 Content Count

53

Joined

Last visited
Everything posted by xmeridith
I had a full tummy tuck after surgery. Then 5 years later had my first kid. My body bounced back so quickly that everyone I saw couldn't believe I had just had a baby. No issues. Then had a second kid 3 years later. Exact same result. Not at all a waste in my opinion.

Never had any infertility that I knew of because I didn't meet my husband until we were a bit older. But. 18 months post RNY we were pregnant the second month of trying while I was 39. Now 42 and halfway through a second pregnancy. Both 100% healthy. ❤️

I got pregnant 18 months after RNY. All was fine and healthy. Being pregnant is difficult for lots of reasons. I actually did lose a few pounds during the first trimester because of morning sickness and food aversions. But my OBGYN just monitored me closely. The best part was within 48 hours of having him, people were telling me they couldn't believe I had just had a baby! Pick healthy food whenever possible and double your vitamins.

My doctor won't do the glucose drink test on rny patients. I'm only 16 weeks. Don't know what the alternative is yet.

I got pregnant at 18 months out and am taking 2 prenatals per day. Plus iron and calcium. And they've been checking my blood work frequently for any nutritional deficiencies. We planned it with both OB and surgeon to make sure we knew we were doing everything we could to be healthy.

Had mirena removed in February and got pregs in June. Surgery was the January prior.

The first few weeks are the hardest. And strangest! All of the wondering if it will really work and waiting for the scale to move. Next thing you know, your clothes will be falling off you and you will need to go shopping! I'm one year out. Started at 200 something with a band gone bad revision. Today. 135 and absolutely amazed!! Trying NOT to lose anymore because I'm on my third round of the clothes / shopping issue!

I was banded in '04. Removed '14 due to complications. Bypass January '15. One year post op coming up. Best decision I've ever made. Wish I would've done bypass the first time. Second time around was MUCH easier for me. Truly. Honestly. Worth it. And I had to self pay for bypass which was a huge struggle.

I use Lysol at home. I don't know if it is really the reason, but with the change in bacteria in the gut, I'm thinking there is more bacteria, so I use Lysol for its antibacterial properties. Kills the germs, so to speak. Spray it in the bowl after. Unfortunately, it is just a side effect that I will probably always deal with. But it is worth it in my opinion.

There are ways to make it 'easier'. Get into good habits early so you aren't having to learn them when you are struggling later in your journey. My go-to snack is fresh fruit. I've never eaten fresh fruit before in my life. Having an apple is like a treat though. Your tastes may change. Mine definitely did. This is an opportunity to make better choices. Start the exercise program as soon as you can after surgery. Make it a habit. Talk to your doctor, use this board, find resources to help you make it easy for you!

Possible cause is milk. I cannot tolerate it at all since day 1 and I'm 10 months out. However, my entire digestive process has changed 100% since surgery. Loose is my new regular. And multiple times a day. Everyone's body is different. My doctor's office says Imodium is a no-go forever for their patients. Can do more harm than good.

If you have never tried weight watchers, I would suggest joining for a month or two. While I could never overcome obesity with their program, they do teach truly healthy eating habits and tricks for tracking your food choices and progress. Might be a helpful way to get back on track without hunger - aka the worst part of any diet in my opinion.

Mine started at month 6 but was done by month 9. Wasn't noticeable to anyone but me.

I love milk. But am severely lactose intolerant since surgery 2/2015. My doc told me to keep trying it once in awhile to see if I can readjust but so far, no luck. Yogurt has been a good substitute. I need to try the lactose free milk, but just can't imagine it being the same. Milk has been ok with my doc since day one due to the nutritional value, even with the sugar content.

My doctor's office told me that after bypass extended release meds won't work for me anymore. But that means taking MORE pills every day for me. Which is not my ideal situation. Anyone have any experience with success or failure of extended release meds after surgery?

I was skeptical of tummy tuck with as much skin and folds I had. Recovery was VERY difficult. But I would do it all over again. My tummy is flat. And looks perfectly normal. Scars are hardly noticeable.

I do mine in the thigh. It's not very critical where you inject because it doesn't need to be into a muscle. Merely under the skin. That is why the needle is so little. You can do arm, abdomen, thigh. Anywhere is ok according to my doctor.

Mine was laparoscopic and DaVinci robot assisted surgery. Pain is tolerable with the iv meds. Getting in and out of bed was the most painful for me. Mine went away quickly though. Day 0 - surgery day don't really remember. Day 1 - felt like I got hit by a truck but made sure I was trying to do everything they asked: walking, sipping, etc. Day 2 - 90% better. Stopped pain meds end of Day 3. Was driving and getting around pretty well by day 5. But.... I've had a tummy tuck, and that pain was something fierce!!!

Agree! Pack loose clothes. Mine were yoga pants and tshirts. And I was in the hospital 2 nights. I wanted a shower before I left. Was happy to have packed my own toiletries! Other than that. It is BOR-ING. But. You are supposed to be recovering. I had my iPhone, but an iPad would have been better. And walk as much as possible. ????

I had lactose intolerance immediately after surgery and one of my brands of protein did not sit at all with me post op. That being said. I switched to unsweetened vanilla almond milk and took probiotics for a week per my surgeon's instructions. Was able to go back to regular milk after that! I'm starting to have similar symptoms again now, 5 weeks later. I'm going back on the probiotics to see if that helps again.

The regret feeling is VERY common!!! I was banded in 2004 and experienced it severely. It went away after about a month. Then after an infection led to band removal and rny gb - even though I'd been through it before - I felt it again after the second surgery. Went away within three days the second time though. Reach out to the doctor's office. My doctor's staff is well aware of this issue and helps post op patients with it daily!!

I'm 8 weeks out and still dealing with this daily!! But it's working, so it is a side effect that I am willing to live with!! Adios 30 pounds and counting!!

I went back to a desk job after a week, but the first few days I had to leave early. Mostly from fatigue and discomfort. I also had very frequent bm's which in a small office had me pretty freaked out too. Read other posts related to that situation for more details!!! Lol.

I had itchy and redness that was some type of reaction to the sutures. My 1 week post op was moved up and I was on heavy Benadryl for a few days which helped tremendously. Then once back on my once a day Zyrtec it went away pretty much. I wasn't taking the Zyrtec right after surgery just because I didn't feel like trying to chug down a pill when I already didn't feel good.

Flintstones complete chewables for me too. Recommend and allowed by my doc. Plus calcium chewables.