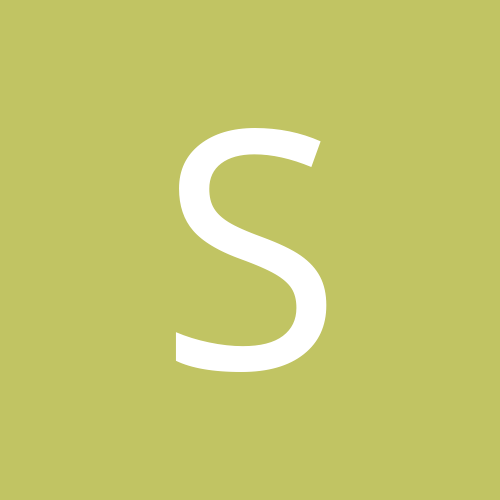 scoutmom
Gastric Bypass Patients
Content Count

140

Joined

Last visited
Everything posted by scoutmom
Hi, I just found this thread - and I wonder how you are doing? Its been awhile since this post but it really resonated with me. First of all - opening yourself up on this forum takes a huge amount of strength and I give you kudos. As for me, I LOVE my chardonnay.....all my friends and family joke about that is my fav thing. (at my big birthday last year, every single gift had a chardonnay theme :-)) Everyone's drinking has their own level of what is "too much". I had a revision 5 years ago and lost 80lbs...on cloud nine, felt great and had an amazing experience. Four months after surgery, I started drinking again. I was able to "drink through" my sleeve and starting gaining the weight back year 4. Drinking for me leads to very bad food choices especially late at night. I also developed severe GERD and a hiatal hernia that were both so painful, and what felt best was comfort food. Today, I am one week out from a revision from a Sleeve to RNY. My surgeon suggested it as the only way to get rid of the GERD. If I could pass along what I have learned this past week - is that the challenge of not being able to reach for a glass of wine is real. It has shown me how much I was drinking. I won't say it is harming my daily progress to meet the protein, water and exercise needs. However, I will say it is making it more difficult mentally. Like a fly swarming around your head reminding you - "you can't drink right now!" Not a good distraction. Only you will know what is best for you - but I do wish I had stopped drinking all together at least a month or two prior to my surgery. This is a marathon not a sprint, and I am here to support you if you need it. I know exactly where you are coming from!

I am one week post-0p from a revision (sleeve to RNY) due to severe GERD, hiatial hernia.....some complications surgically.....however, since waking up, I have not had ONE recurrence of anything remotely like acid reflux. I am thrilled! I do find it strange this time around that I am hungry after the surgery. Or - I have to retrain my brain about food? For a year, I've used comfort food to calm my reflux in my sleeve which led to a wait gain of 40 lbs. The liquid phase in not so much about healing as it is also realigning our relationship with food I guess!

I know this sound strange, but your body might not be getting enough calories to lose fat. How is your protein intake? You are doing great, and keep the faith - the journey works!

I am having a revision from VSG to RNY on 9/15 due to severe GERD....can anyone share their experience on weight loss post revision? A little history: I had my sleeve done in 2015 and loved it. Easy recovery and great results. For the past year, I developed severe ACID reflux and Gerd with a hiatal hernia. Unfortunately, I gained 40 lbs back. So much of this was due to the fact that if my sleeve was empty the acid was so much worse. So I started eating tons of carbs to keep the acid soaked up. I didn't catch it soon enough so the weight gain continued. I am very excited to get rid of the GERD, but also want to get a realistic weight loss goal in my plan. How much did you lose after your revision?

Good morning! Starting my 2 week pre-op diet this morning and very excited/nervous/happy.....anyone else out there schedule for May 26th or around that date? Looking to share support as we start this journey. I am 45 and a mother of two in Northern VA. Who are you and what is your story?

Hi everyone! I am 60 lbs down, but hit a stall and the bad grazing habits are kicking in with the holidays!!! I feel great and have received raves from family and friends on how I look, BUT I have 25 lbs more to go. Need to get back on track and stop coasting at the same weight. No reason I can't reach goal. Would love to hear about your daily routines and how you are staying on track to gain some much needed motivation. What is working for you??? Thanks in advance! Seana

Hi Likeadiamond, Congrats on being one week out! Do you mind me asking what made you decide to to a sleeve to RNY? I am 5 months out, and very happy with results so far - but have had a major slow down in weight loss. Wondering if I should have done the bypass instead. Hope the pain gets better soon for you! Thank you! I was previously SleevenChica and thought it appropriate to change my name. Here is a link to a post I posted. BTW INOVA Fair Oaks was great! http://www.bariatricpal.com/topic/341926-my-sleeve-to-bypass-journey/ Aha, of course its you! So glad it all went well and best of luck for quick recovery!!!

Hi Likeadiamond, Congrats on being one week out! Do you mind me asking what made you decide to to a sleeve to RNY? I am 5 months out, and very happy with results so far - but have had a major slow down in weight loss. Wondering if I should have done the bypass instead. Hope the pain gets better soon for you!

Eating too fast is my ongoing challenge at 5 months. This is the only time my new tummy hurts (well and when I take vitamins). I also find it especially get restricted very quickly with gas when it is straight protein like steak, chicken salad, etc.

I am battling with hunger every single day. Yes, much is head hunger and my old pre-surgery cravings are back with a vengeance. But I do honestly feel hungry at least once a day. Talk to my NUT and RN at surgeon's and it is the same story - not enough Protein and Water each day. I've lost 55lbs (surgery was 5/26) and feel awesome. But have started feeling sad that the losing has slowed down so much.

@@Bs_Knees sorry I've been offline for a while due to work. Yes, they have private rooms. It is a good idea to chat with your pre-op nurse when you arrive as she might be able to make sure you get a private room. Only on super busy days do they run out. I have another friend who had surgery there is past week with Dr. M and she was placed in private room with no problem. good luck!

Congrats everyone! Today is my 4 month mark....you are going to love it. It's hard work and tough sometimes - but worth every pound that goes away. Just be sure to start drinking your 64 ounces of water now. It's a very hard habit for me to conquer.

I agree, I just did that for my surgeon. Not sure they submitted it at all. The focus is the co-morbitity issues (if you are under a BMI of 40).

Yes they weigh you in the prep area before you get your IVs

I was experiencing lots of fatigue right before my 2 month check-up. Protein is definitely key and my NUT was super frustrated that I wasn't getting enough protein and Water. I upped my protein and energy came back right away. Premier Protein is the only way I gan do shakes - and now I do (1) shake and (1) Quest bar each day. (Well, I TRY to everyday). I am in a stall and getting a bit down, so I am redoubling my efforts. Each morning I just have to re-commit to the program. As we all know, it is not easy all of the time! Just this past weekend, my husband and I did lots of research on Protein Bars. Quest bars are low in calories (170), low sugar and 20g of protein. I can eat about half a bar at a time, so I'm going to keep one in my purse each day. They aren't cheap, though. Lowest I could find them was $2.10 each. My colleagues and friends rave about my progress and I've lost inches in the past 2 weeks but the darn scale is stuck at 202. Something that was a good reminder at my check-up was that you can't get near enough protein from food - you must do (2) protein supplements a day for your body to keep losing...... stick with it!

Way to go @@NoMoreWeightNJ + @@jbokla!!! Interesting that we are all so close in the number on the scale. I will say, I have a super difficult time with water and protein. If I had been better about those two things I would be at least 5-7 pounds lighter. Each day I try to remember water, water and water. I finally bought some Quest bars. I get really full on a half bar - but saw a recipe on pinterest where you cut the bars into 6 pieces and bake them for 5 minutes. They become cookies and it is much easier to get them down! My NUT really hammed at least 2 protein shakes (or bars) a day and water. It really does show results immediately. People have really started commenting and noticing in the last 2 weeks.

Hi there! I'd love to hear how everyone is doing....we are officially just over the 3 month mark! I am ecstatic with how I feel and how much my body has changed.......however, I can't help but wonder if it should't be more? I have had a complete turn in my life, my marriage is re-ignited and I feel fabulous! As of this morning, I reached 50 pounds lost. Here is my stats: Pre op diet 253 Day of surgery 243 Today 203 How are you???? Any lessons learned, big victories, downsides??????

So happy it worked out! @

@ I, too, called BCBS to check on my status and was told it wasn't received or in the system.....not ten minutes later, my coordinator called with an approval code. My experience was that the 'system' takes several days after approval to be entered. So don't be surprised if you call and they say that haven't received. At least that is exactly what happened with me. Your insurance coordinator drives the train!

@@CowgirlJane Hi there - do you watch calories, and what is your daily target? I am a newbie at 10 weeks out, but wondering about the loss of restriction as time goes on. Right now I am eating about 600-800 calories a day. Getting Protein shakes each day is a challenge. But I can certainly tell that is the true key to the scale going down.

you are more than ok! For me, the most challenging part of the first 4-6 weeks was my head telling me that I should eat certain foods because of where we were. We have two children and food is our entertainment. Going out to eat or to fun activities ALWAYS has a fun food element tied to it. I don't know about you - but one of the reasons I chose the sleeve was so I could still eat all types of food and could still eat for pleasure, just not 3,000 calories a day of pleasure! You are still in boot camp and re-training your brain and stomach. It is as much psychological as it is physical. the times I get the most irritated and frustrated are when I am starving and we are at a restaurant or place that has nothing for me to eat on the program. Now that I am on full solids, it is definitely easier. Stay the course, you are doing great, and don't beat yourself up. Keep your eye on the prize!

@ My thought exactly! I am cracking up.....know I shouldn't but just can't help it.

@@PlBren Hi there - my case was not a slam dunk. I had a low BMI (38)......I truly think the insurance coordinator can make all the difference in the world when it comes to getting approved. I chose my surgeons office in Fairfax even though he also had a practice in Woodbridge which was much closer to my house - all because the insurance coordinator was AMAZING! I owe my entire experience to her. I truly believe I would not had made it with the Woodbridge office. My coordinator has been working with BCBS (and other insurance companies) for ten years - so she knows who to call and how to submit the paperwork in the best way possible to get the approval. With all of the co-pays and fees, I spent about $1200. The main cost I didn't like is that you had to buy your pre-op shakes and supplements through the surgeon's office. They were Bariatric Advantage and a whopping $300. And it tasted SO bad, I went out and bought other shakes.

@@PlBren Hi there - I am on my husband's BCBS Fed and was sleeved May 26th at Bluepoint (inova Fairfax). I live in Alexandria, but was willing to drive as I really liked the surgeon and practice. I also have a friend who submitted today on BCBS Fed - hoping she gets a fast answer! I was lucky and knew in 3 days.