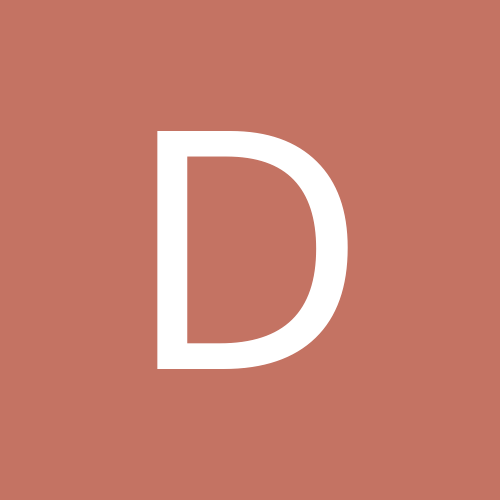 Djmohr
Gastric Bypass Patients
Content Count

7,976

Joined

Last visited

Days Won

8
116 Followers
About Djmohr
Rank

Bariatric Legend


Birthday

07/02/1963
About Me
Biography

Married with 2 boys and 2 Granddaughters. Retired from Best Buy after 25 years.

Gender
Interests

Travel, sewing, crafting,

Occupation
City
State
Zip Code
Single Status Update
Gah. I just don't get it. Why bother if you are going to start self sabbotaging

I have to defend Tijuana sleeves simply because that is where I got mine. The problem is that we are an instant gratification society. The lack of self education is sad. We are seeing posts from people who want the "magic pill" and don't want to work at it. Unfortunately little effort is put in by the patient and they're simply not prepared. On top of that they come here and ask what we know to be absurd questions.

To be honest, I would say that some of it may be coming from folks whose insurance DID cover the surgery and who did have certain requirements. All of my pre-op efforts and preparation were due to my own grit and determination. The surgeon's "diet program" people didn't give a crap at all. In fact, they just wanted to rush me in and out as fast as they could. Don't get me wrong; they are nice people, and I do believe they want the best for their patients, but I strongly believe that place is more of a money-driven business than it is a place of health and wellness...

See, I had a completely different experience. My center of excellence was very strict. If I missed or rescheduled more than 1 appointment during that 6 months they assumed you were not serious enough and reserved the right to dismiss you from the program and report you to your insurance. My center of excellence gave me a big binder (bible) on day 1 that went through every aspect of every type of WLS and exactly what the diet before, during and after looked like. My center of excellence made me sign a contract that stated i would not drink alcohol for 12 months post op and that i agreed to have my nutritional panel completed at every stage 3,6,12,18 months and then every 12 months after that for life. There were many more aspects as well but you get the idea. It was very clear that my insurance company and my center of excellence were communicating and working closely together to make sure i was a good candidate. I just feel bad for people that dont get approved when so many clearly take it for granted. It is frustrating.....dont get me wrong everyone makes mistakes or has cheat days but geez.....lets go home and eat something we know we shouldnt touch right out of the gate.