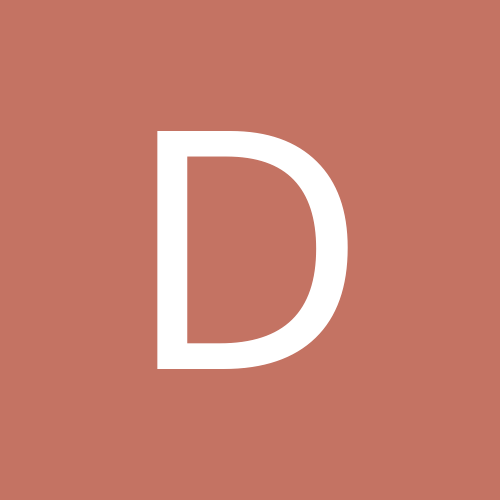 Djmohr
Gastric Bypass Patients
Content Count

7,976

Joined

Last visited

Days Won

8
116 Followers
About Djmohr
Rank

Bariatric Legend


Birthday

07/02/1963
About Me
Biography

Married with 2 boys and 2 Granddaughters. Retired from Best Buy after 25 years.

Gender
Interests

Travel, sewing, crafting,

Occupation
City
State
Zip Code
Single Status Update
Thank Goodness! Today I heard back from my old Bariatric Center where I had my surgery. I asked them to provide a letter that I could take to my new doctors and insurance company in my new state indicating that having to have the annual blood work is an absolute necessity to ensure proper nutrition post RNY. My lovely new insurance company refuses to pay the $2363.00 bill for said blood work because they used the work Bariatric in the coding. The clinic of course refuses to change the coding so I wrote the check yesterday because they threatened to send it to collections. What BS. Now I am filing with both the insurance company for an appeal and I am filing with the state, thanks to @OKCPirate. Don't know if it will do any good and I will get my money back but it is what it is.

This is why I switched to a defined benefit policy. I pay everything up to $4000. So I can pick and choose what I want, who I want to do it no freaking networks or idiots. If I go over they pay up to a million. $146 a month. Worth it. I check the box on my taxes saying I have insurance. All is good. Even the year I got my WLS, I have never gone over it. It is worth it just to see the look in the eyes of the people at the front desk when you ask "well how much is that?" You can get so many discounts if you pay cash and don't file insurance its not even funny.

Trust me, I have worked with my doctors office which is an in network clinic. They refuse to recode it and the insurance company thinks they are off the hook because the word Bariatric is in the coding. I am going to appeal it and attach the letter from my Bariatric surgeon now that I have it. But even they don't know that the insurance company will do anything about it. It is total BS. But I won't give this fight up because it is simply wrong. Can you imagine how much it would cost the insurance company if I were to not have my testing done every year and get sick? Which my surgeon wrote in the letter that I am at risk of neurological illnesses due to the malabsorption factor if I don't keep up on my nutrition. I argued with the clinic the other day for over an hour. They believe it is the insurance company. My point was, had someone told me that it was going to cost that much money I seriously would have skipped the test until I got insurance to approve it ahead of time. I would have gone the same route.

Then, I got a call from someone else in the clinic to say that my account was at risk of going to collections. I almost had a heart attack on them. My credit rating has been over 800 for 20 years.....I will go ballistic on them if they screwed with it and so we just paid the bill hoping to get it back later. I really did not have that kind of money that isn't already spoken for. UGH!