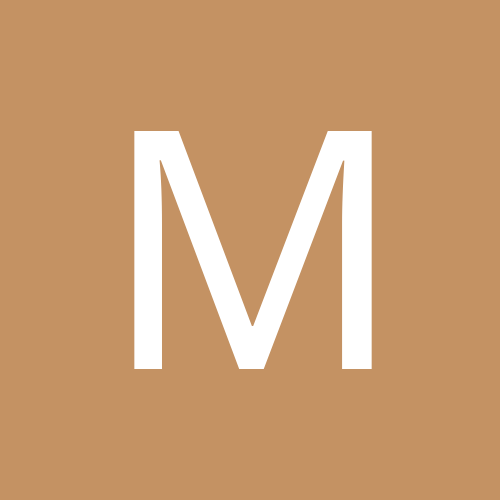 Content Count

74

Joined

Last visited
Everything posted by Marietizzy
Lap band-I had a hernia repair a few years ago with a patch. I had a horrible inflammatory response to it. Where the patch was felt like it was on fire for about 6 weeks. I wasn't even going to consider another foreign object in my body!! Bypass-Just don't like the idea of my anatomy be moved around. Sleeve-only choice I liked. (When I heard about bypass years and years ago, I wondered why can't they just make the stomach smaller with rerouting things.)

1000000000% what bittersweet said.

I got a texting app. There's free Wi-Fi at the hospital and hotel. My phone for calling wouldn't work but had no problem using my apps.

I would kill to get in hospital. It's so hard when you have no hospital experience.

Yeah, on 16 lbs. I've been taking vitamins for over a week now. I started the full liquids early b/c I felt so bad & the vitamins help. My husband just made me some soup I can eat. First thing besides shakes and yogurt, I've eaten. My energy is slowly going up. It's annoying me to no end not being able to pick up my son. One more month! I've been walking but get winded and tired easily.

My son is 8 and medically dependent. He can't walk or crawl. Good medallist in rolling though! He's 45lbs. and the surgeon says I can't pick him up for 6 weeks. It'd only been 2 weeks and it's already driving me crazy. I have some awesome nurses that take care of him and then hubby takes over when there not here.

you just made me very happy! I wear a 8 w but my feet are so short! They're very wide and thick. I'm I go down just like you. Though I can fit into kid tennis shoes.

There's been a lot of posts on the three week stall. You might just got yours early. Remember you just had MAJOR surgery. Your stomach was cut out. Your body needs time to heal. Weight is just how much force gravity is pulling. (Can't remember the actually definition right now) Your weight might be "stalling" due to numerous factors, bm, bloating, etc. I can almost guaranty you, you are still losing fat. Put the scale away for awhile.

I had mine on 10/14. I wasn't worried about safety. My husband on the other hand was even brought a big knife just in case. It was not very long into the trip he told he was worried for nothing. We went to some touristy places afterwards never felt in danger.

I eat mostly vegan but have added in dairy (grass feed yogurt & protein shakes) and at some point in think I'll eat eggs two. I eat meat mostly only when I eat pho. Vegetable pho just doesn't do it for me. I plan on being mostly 90% vegan when I hit goal.

I used to drink nothing but pain water. Now can't tolerate. I mix about 2/3 water and 1/3 juice. I have trouble drinking that. Go figure!

I would go really slow to make sure your stomach tolerates the vinegar. I love sour stuff too! Can it sauerkraut by itself.

I'm 7 days post-op, still in pain and having gas. Everyone heals different so I'm not worried. I've felt a lot better (energy wise) since starting from liquids. Before surgery I was a waterolic, could get enough water. Now, my body doesn't like it. Like another poster said mixing juice with water. I mix organic cran-apple juice and water, I can drink that all day long no problem.

I used orgain ready made shakes. I swear the high protein one taste like a milk shake.

This should put things in perspective. http://m.theweek.com/article/index/269952/all-the-diseases-you-should-worry-about-at-least-as-much-as-ebola

Yes, I've still taking pain meds. Friday, we went to San Diego. I did way to much. We went on an old navy ship and submarine. My husband wasn't sure I could do it but I had never been on one so I was determined. Going through those holes left me in a lot of pain. Then we went on an air craft carrier, by the end of that I was in tears. My stomach and an old hip injury (which was hurting me much more then my stomach). Today I'm okay. I went to a medical supply store and got a binder for my stomach and it's helping a lot. I'm at work so I don't want to take anymore pain killers.

Inner Sufer Girl - I was wondering the same thing. About 30,000 people a year die from the flu but nobody freaks out about it.

I'm doing pretty good. My husband said we walk about two miles yesterday. We walk to the Wal-Mart down the street. It was a bitch getting there cause it was all up hill.

Oh I didn't get moved to 407 till yesterday. I was on the third floor most of the time.

We back at the hotel. We're going home tomorrow. We're going to leave the hotel early and go explore San Diego before our flight.

I'm usually a worry wart but I was so calm. I had no nerves. My husband on the other hand was a nervous wreck especially since we went to Mexico for it. He was worried about protecting me. When we got here realized, I wouldn't need "protection". And then talking to the doctors, he calmed down a lot. Both of us can't get over the excellent care I have received here. Even told me if I need plastic surgery, we should come back.

Have you left the hospital? My surgery went good. Did yours?