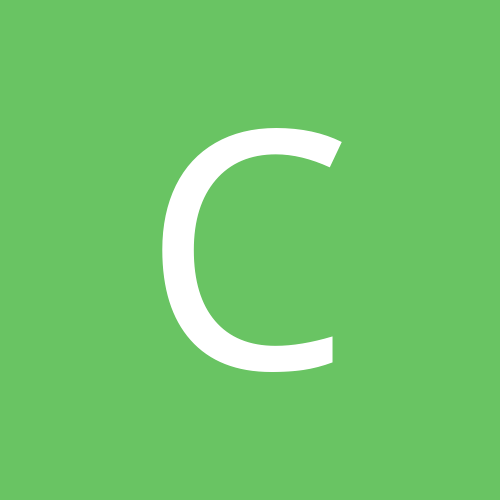 Cherich
Gastric Sleeve Patients
Content Count

64

Joined

Last visited
Everything posted by Cherich
I left the hospital without any more incontinence issues. What a blessing!

I'm 63 and had my sleeve surgery July 15th. Have lost 110 lbs. Deliberately haven't put any pictures on-line where my family would see them. Went to Calif. To visit 2 weeks ago. They didn't think it was me getting out of the car...lol. Before we left, my husband took me on a couple of shopping trips. He was so enthusiastic. I felt like his Barbie dol...lol. Still have about 50 lbs to go. Ate like a pig in Calif yet lost 3 lbs and 2 last week. All this and I haven't started exercising. I'm enrolling at Curves this week. Want to qualify for removal of my "apron" as soon as I can. In your 60's this truly is your last chance at a better quality of life. I'm going to be a Grandmother for the first time the week I turn 64. So happy I'll be healthy enough to enjoy it. No more C-pap and I'm down to 3 pills a day from 9! No longer require surgery on my knee. We don't need to feel guilty or weak. We literally don't have the time to lose weight through self control. This is only a tool. It is still our choice whether to eat healthily or not. It is NOT easy! However it does make it quicker. My husband is 8 years younger than I. He is so impressed he is making an appointment with the surgeon. He has already lost 150 pounds, but has been stalled for several years. Don't 2nd guess yourself! Remember that fear and excitement feel the same to your body...Just change your attitude to gratitude that you have this opportunity.

My husband is 8 years younger than I Am. I've always been paranoid of him wrighing less than me. I tried dieting twice and weighed even more. Then Medicare began to allow the sleeve. I was able to use my 2 diets as proof along with my hystory of a stroke and an arythmia. Well,...it's been 6 months and if you include the 10 pounds U lost in the two months before the pre-surgery diet, I've lost 104 pounds. Only 63 to go!

I'm six months out. Mostly I have very little interest in food. I went through the cravings and eating too fast, too much and swallowing without chewing properly. I think the last is the most important. I have a very difficult time remembering to chew enough. I am constantly haunted by my Mom's voice in my head telling me to chew each bite 100 times...lol. Guess dhe was right. My husband is a chef and has been very supportive, preparing special foods for me. Now we can go out and I'll just take a couple of bites of his dinner and be satisfied. Fried chicken? One tiny taste of skin satisfies me. I often just sample one of his sauces on the back of a spoon. I have so little interest in food, that I suspect I will always need a protien shake every day. I regret nothing and have lost 100 lbs without exercise. Joining Curves this week and plan on losing the last 60 lbs by my anniversary date, July 15th.

The sleeve was invented as a first surgery before RNY. My doc says its as successful as RNY, without the negatives, like dumping. Also you are not losing weight through mal absorption. I liked that. Though i have had great results, I have been far from an angel and have yet to start exercising. Joining Curves this week. Got a free membership with my health insurance. Still have 60 lbs to go, so I need to buckle down if I want to make it to goal by my anniversary date July 15th,

I had my surgery when I was 62...July 15, 2014. I lost 10 pounds in the 2 months before surgery by quitting sugar and caffine . As of yesterday, i have lost 100 pounds total And am dowm from a size 28 to an 18w. Making a big push to get to onederland by the end of March for my unveiling to my family in CA. Haven't put any pictures on line dince this adventure started. We live in KS. SUCH FUN! You'll love the new you.

I had mine stiched up at the time of my VSG.

Were you a July sleever? You look fantastic! Exercising? I'm a lot older thsn you, 63, and have lost 77 lbs...but am just starting exercise. Have a bad knee, but now that I'm lighter hope to be more active.

I backed out of bypasses twice and a band once. I was ready when I learned about the sleeve. Is it easy? NO! Was it worth it? Absolutely. My surgery was July 15th and I'm down 75 pounds. It's never coming back. I still have 80 pounds to go, but threw out my fat clothes today. My husband has asked to take me shopping twice. Life is goid., Be brave!

I'm exactly 4 months out. Naughty me hasn't even begun exercising yet. I'm still losing, so just stay with the plan.

Don't rush the food stages. It can hurt! Atfirst I could't stand being around anyone eating real food. I wasn't hungry, but longed for my old friend. I wanted to taste and feel texture. When I just couldn't stand it, I took a bite and spit it out. Usually I discovered it didn't taste rhe way I thougt it would. My sense of taste has been hightened and my tolerance for some of my old favorites is nil. I can't ear dairy products except yogurt and cheese. I can't tolerate pork, which was my favorite meat. Now one of my favorites is some really sharp cheddar cheese with some nice crispy apple dlices. Did my 4 month measurements today and cried when I saw my pictures! Yesterdsy my husband asked to take me clothes shopping!!! Wouldn't change any of this. The short lived pain...learning to eat all over like a baby...hair loss...is all nothing compared to what I have attained. Hang in there!!!! It's worth it!

I hated okain water, so started drinking zero calorie vitamin water. Then I burned out in those and found 2 mobths pist op I oreferred pkain water,..so I don't know...lol

I'm having a tough tine getting in enough orotien. I've list about 1/2 my hair. Also if you don't have enough fat in your dietm you can't process the amino acids ib the protien. I'm rarely hungry which makes it difficukt and my stonach is really picky,

Fat only leaves the body through water.,, so water intake is vital. You have to sweat it or pee it out.

I've lost 70 but stall whenever I don't take in enough protien and water. I still can't eat anything I want. My stomach is picky.

I didn't liose weight for almost a week and then it started falling off. My doctor said it's because of the IV. You're full of liquid. I agree with your statement that the easy part is over and now the work begins. Hang in there...it's worth it and gets easier the further out you get.

I quit caffine and sugar before surgery, i still miss caffine. I wish .i had started exercising before surgery. I'm 3 1/2 mos post op and still havn't started. Luckily I've lost 70 pounds anyway!

I was just thinking about getting rid of some clothes. I bought my first new outfit last weekend. Started this journey a size 26 and discovered I'm between departments! Most plus sizes are too big and normal size 18 is too small. I'm thrilled to have this problem! Down 70 pounds in 16 weeks!!!

Occassionaly, I wish I could pig out, when something tastes really great...but I would never give up how I feel now. I've lost 70 pounds including the pre-diet in 4 months.

The fat only has one way to exit your body...through water. You must pee or sweat. I always stall if I don't drink enough water.

July 15th surgery. Incuding pre op, I've lost 70 pounds. When I stall, I usually haven't been taking in enough protein or water.