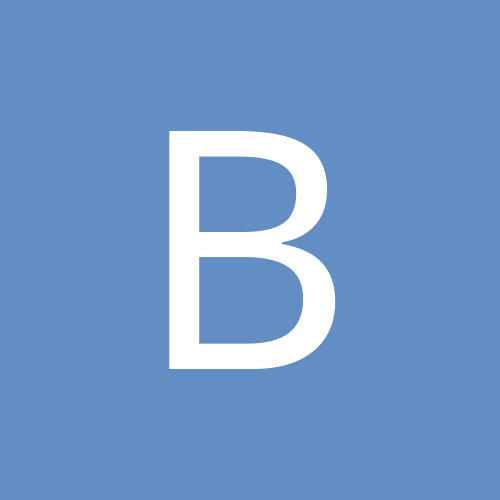 Bandster Brad
LAP-BAND Patients
Content Count

202

Joined

Last visited
Everything posted by Bandster Brad
Ice Cream is the bain of my existence. It's what contributed most to getting me here. With the band, I am learning to leave the evil ice-cream alone. Tonight I was reading the slow loser's club posts (I think Vines is great, too) and I noted that she represented her weight loss in "bags of concrete." I thought "what a charming idea!" So, I set out to find out how much weight I lost in terms of my own personal devil - the devil of ice cream! Here are the facts I looked up, and the formula you can use to determine how much weight YOU lost in terms of Scoops of Ice cream! Ice Cream analysis: One scoop of premium ice cream has 250 to 300 calories<O:p</O:p It takes a 3500 calorie deficit to lose a pound<O:p</O:p Thus, each pound of weight loss equals 12.7272 scoops of ice cream assuming an average of 275 calories per scoop. Formulary: YOUR Weight loss, divided by 12.7272 = how many scoops of Ice cream you are down! <O:p</O:p Here's an example: Based on a 46 pound loss, that is equal to 585.45 scoops of ice cream lost. Worksheet:<O:p</O:p <O:p</O:p How much weight have you lost, in "Scoops of Ice Cream Equivalent Entries?" (SICEES) <O:p</O:p

One Year Bandiversary Well, I'm about here. Next Friday will be my one year mark since receiving the band. <O:p</O:p In this first year, I achieved 77% of my weight loss goal, going from 307 to 244 pounds, for a total loss of 63 pounds, leaving 19 more to go. The weight loss period is not over yet. Since I still have up to 2 years of potential weight loss left to go, I am confident I will get that last 19 pounds off, and realistically, had I followed all of the Bandster rules religiously, I am sure I would have already taken those pounds off, too. <O:p</O:p How did the year go? I went from abject terror prior to surgery, full of fear from reading the various threads and claims about successes and failures, to an immediate sense that "everything would be alright" on the morning that I awoke from my really, not very invasive surgery. Sure, the incision from my port hurt a lot for the first two weeks. And the nausea I experienced for the first 10 was so monumental, that the memory still stays with me. But after that initial recovery period, I feel truly blessed to have had the opportunity to receive this life saving device. <O:p</O:p Other than the occasional bout of having food that I shouldn't eat, or that I ate to fast, come back up, I don't have any side effects at all. <O:p</O:p How did life get better, and what are those NSV's that are always asked for at the one year mark? I have had many, many more than the ones listed below, but here are the ones that come to mind: <O:p</O:p 1) My wife and I delivered a healthy baby boy 2) My blood pressure went from around 154/100 to about 121 over 75 3) My pulse went from an average of 110 to about 65-70 4) My painful, swollen feet which were so bad that I couldn't walk in the morning, are no longer swollen or painful. In fact, they're just fine. 5) My shortness of breath, which left me red and stressed and gasping after walking only a few blocks, is completely gone. Now when I go running with my dog, the dog runs out of energy well before I do. 6) As my weight fell away, my physicality picked up to the point that I am much more active in my favorite sports, (i.e. karate, skiing, walking and running.) I can ski for 6 hours straight, and the only reason I get off the runs, is because the lifts close, not because my legs are tired, and not because I can't breathe. Now I am planning on rock climbing, hiking, and biking. I would have never considered this before, and now I really look forward to it. In fact, I feel like I have to do it, because my other exercises seem to fall short in terms of trying to get my heart rate up, and trying to really get a good workout. 7) My knees no longer hurt. 8) At night, I used to gasp, and feel like I was suffocating. I had to lean up in bed in order to breathe. I used to snore really loud, and my dear wife just had to deal with it. Now, I don't snore, and I don't have any problem sleeping at night. In fact, I probably went from the worst, loudest snorer in my whole family, to the least, if at all. 9) My waist dropped from a tight 46 to a tight 36. My shirt size went from an XXXL to an XL. I can now go to any store, and am still flummoxed when I select clothes, that I pick it from the MIDDLE of the range of sizes, rather than searching for ANYTHING that might be big enough for me. It also means I can now buy a pair of walking shorts at costco for $15 rather than paying $65 for an inferior quality pair at the big and tall store. I can go swimming with my kids now and be seen with my shirt off, and not feel embarrassed. 10) My friends and co-workers tell me that I have never looked better. Old friends know that I look better now than I did 25 years ago. <O:p</O:p Most of all, I look forward to what I hope will be a longer, healthier life, that I can share with my family. And it just keeps getting better. <O:p</O:p My thanks to Doctor Layton Alldrege at the Sandy Medical Center</ST1:p, and to Vivienne Sullivan, his fill nurse, and the rest of his team. He has the most amazing practice, staff, and follow-through. I am thankful that I was fortunate enough to have chosen him and to receive his care.

Hi, I used to have terrific foot pain in the morning. Would get out of bed (gingerly) and painfully, barely be able to leave the room. It happened more days than most, and after about a half an hour, it would dissipate. Miraculously, after about the first 25 pounds of weight loss - the foot pain disappeared - never to return! Thanks for reminding me of this now, long forgotton major NSV! Best, Brad

My turning point occured on one of two chairs. While I was sitting on a white plastic molded resin chair, while in Haiti, on a beach, my daughter was getting her hair braided. The chair literally shattered under my ass, and I fell to the ground. My wife, and probably even my kids, were very embarrassed, as I hit the ground, and at least a dozen concerned Haitains came running to see if I was OK. Some time, not to long later, we had a new dining room set. Of course, my dear wife bought an armchair version for me to sit at. To my absolute chagrin, my ass stuck in the chair, so that when I stood up, the chair came up with me! To make matters worse, one day, as I squeezed in, the arm split from too many times of being pushed out. At that point, the whole arm came apart; and irreparably so. Of course, in both cases, I instinctively blamed the chair. But it wasn't the fault of the chair. Oddly enough, toilet seats were starting to break when I sat on them. After a while, you have to stop making excuses, stop sucking it up, stop being embarassed, and take responsibility for yourself. I knew I was dying ... slowly. But nonetheless, at some point, you just have to say "OK, just go ahead and kill me - I can't stand this anymore," or do something different - and dramatically so. As far as I am concerned, this band saved my life.

9 out of times, I can't eat bread. When I can, its an indication that it might be time for a fill. Not worth it anyway. Tastes Waaaaaay toooo good! Cheers!

Hi, I have had great success using a website called www.fitday.com. in many ways, its a little basic, and not terribly intuitive. However, it has the ability to look up and track the calories that you consume and expend every day; track your weight change, and a modest list of other reports. Since its free, and on-line, I find it useful. Here is my question for you, my fellow bandsters, for this poll: Do you use Fitday.com? What other sites do you use? Please share them with us, along with the features, benefits, costs, if any, and of course, their web address. Thanks!! Brad

Hi, I checked into sparkpeople.com It looks like a great site! What a great recommendation - hey, fellow lurking Bandsters, how about sharing what YOU do with the REST of us??!! Best, Brad

Bandster Brad replied to HunnyBun's topic in The Lounge

Please forgive my directness, but since this is a place where we help each other, I want to be candid. It sounds like he is using you for sex, and not giving anything back. He should be going out of his way to make it nice for you. Serving food, at his convenience, of his preference, means he is serving himself. Not taking you out suggests that he is not appreciative of you and appears to be lacking any consideration of you or your needs or desires. Not introducing you to his friends suggests that he does not view you as being relevant to his social circle; even temporary. I fear that he has enjoyed the benefit of your companionship longer than he deserves, and no longer should have the priviledge of your company. There are better out there than that. On Grey's anatomy the other day, I heard something really pure and true -It went something like this - if someone (person A) cannot love someone (person else the way they (person :huggie: deserve to be loved, then that person (person A) does not deserve the love of that person (person :huggie: Make sense? (I was afraid not!) Good luck, God bless, and know that there is someone out there that is worthy of you. In the mean time - Frog city!

OK, Here is a restatement of my goals from the beginning of the challenge: Starting weight - 256 (what I weighed when this challenge was issued, and I accepted -) Goal Weight on March 1, 2006 - 244 pounds = 12 pounds down or 1.5 pounds for almost 8 weeks - (Barely enough to keep me from being disqualified as a bunny, and just enough to avoid qualification to join the turtle club) Result: 245 current weight = 2 pounds short of goal, or 11 pounds down! With the little ups and downs that happen every day, one easily loses site of the fact that given time, the weight keeps dropping. It requires just peacefully dealing with the stress of watching what I allow to go in my mouth, while waiting for time to pass. Then, when you look back in retrospect, you see the scale moved, and reaffirm that the band is a great friend. When I did the math to figure out the goal at the beginning of this challenge, it was hard to imagine, let alone put down a committment. Why? Well, we all know - people with weight problems, for most of their life, have never even dreamed, and almost never achieved, any real weight loss. Just a few months ago when this challenge began, in the back of my mind, I was thinking "Ya, right" - lose that much weight in a quarter. But, oh well, I'll play along." It's amazing to see the weight actually continue to come off, even though I fall down on my "diet" all the time. I can always get back on, exercise more, and watch it. And the band continues to reward any/all good behavior. I am sure an 11 pound loss, reported a week after the challenge ended is not going to be any barn-burning, prize winning loss, but nonetheless, in my own life, it's been another great step. Biggest NSV - I have started skiing so much lately, that I finally bought a half season pass at my favorite ski resort. I have been averaging 2 ski days a week, and I really don't tire out after skiing hard all day. I just want more. Thanks for a great support community. You all help. Life rocks! Best, Brad :humble:

6" 1', 245 pounds, size 36 levi's, XL shirt. I have a pair of 34's in reserve at all times, not sure if I will ever make it back to a "L" shirt. Since losing this amount of weight, my clavicle and zyphoid process are prominent, :alien and I can easily feel three ribs on each side. My hip bones came back about 30 pounds ago!

Hi Scott! I was in another country about two months ago, and got a severe case of food poisoning. (Probably won't be able to imagine ever eating Thai food again). I was up all night, vomiting. It felt terrible. I was just careful to try to sloooowly let it out, and to consciously try to minimize the resultant convulsing which resulted from the dry heaves, once my lower and upper stomach was empty. It was not a pleasant experience, and it left me feeling ill for about ten hours. However, I have to say it was no better or worse than pre-banding. I did worry a terrible lot, but no damage. Certainly best avoided. Cheers, Brad

Congratulations! YOU LOOK MAWVELLOUS!!!!! 80 POUNDS!!!:whoo: :whoo: :whoo: :confused: :confused:

Thanks for the advice. I'll check 'em both out.

I just wanted to echo Dawg's thoughts on this one item - About a month ago, I felt like I was just on the trailing edge of being filled correctly. However, being an American and all, where we tend to feel "if some is good, more is better," I went back to my fill doc and convinced her to give me another fill of .3 cc's. The result - I think I am overfilled, and as a result for the last 3 weeks my weight has gone from a consistent 2-3 pounds down per week, to up and down, and currently, I am + 1.5 pounds UP from my last pre-fill low. Conclusion - its more about finding the "right" fill, rather than the "tight" fill. After almost a month of being too tight, I am now approaching, again, being almost right. Now the weight is starting to trend back down. Take a look at this table - it tells all.

Hi, I have found Whey Protein Isolate to be the best. This is because it has no fat and no lactose in it. Tastes great, and is low calorie. Biochem Sports is what I get from the local organic store.

:decision: The good and bad of it: :high5: Here are the things I found that are helpful: Exercise at least two days in a row, and don't go over the right level of calories, and the scale will almost always drop, so long as I didn't overdo the salt. When I get hungry and want a snack, something that will fill me up, stop (or slow down) the cravings, and doesn't do a lot of harm is a handful of organic mixed fruit/nuts/seeds. It seems to create a sensation of being chewy, sweet, and it has a little bit of fat. About 100 calories and I'm done. It can stop a binge (which these days is more like 250 calories) and let me focus on other things. Strictly avoiding drinking liquids near meals is a dramatic help. If I really follow this rule, I am profoundly sated, and have almost no problems keeping the calories down. The only problem with this is that its hard to time your drinking of Water, in order to remain hydrated. It all just seems to come down to mindful eating. :couch2: Here are the things that are harmful, and I am still looking for answers: Go to or above my basal metabolic rate, (about 2200 Cals) regardless of amount of exercise, and I will absolutely plateau, or even gain weight. If I go too long without eating, at first I feel like "wow, I am doing really good!"? and then, I get hunger that is really out of control, and wreck my diet for the whole day in one fell swoop. Best not to go too long between meals and get a lot of hunger. cheese. If I start picking at cheese after having not eaten in a long time (as in above) it goes down sooooo easily, and since it is pure fat, and hence, hyper-caloric, I can wreck my diet in just several bites. Best left alone whenever possible. Ice-cream. Its a devil. :violin: Its my baine. I've never tried heroin, but this must be pretty close. About my only way to minimize the damage is to eat one of those pre-measured Klondike ice cream bars, which has 250 calories, and I can say "I'm done." Any suggestions on cutting down or avoiding the ice cream monkey on one's back would sure be valuable. liquid calories. Usually when I find that I am on a plateau, its because my total caloric intake is too high. Its usually because I am not allowing time in my life to open the fridge and prepare something healthy. Instead, I grab a "weight loss shake" of up to 300 calories, and drink it, then I throw one in my bag as I run out the door for later. The next drink gets consumed too soon, and when later actually comes, I am still hungry, and so I overdo it. I really need to think of these liquid calories in their correct light - consume only in times of extremely limited alternatives. Like, maybe take a couple with you while doing air travel. That way, if you get to a hote too late at night or get up too early to gain access to good nutrition, at least you can have a Protein drink and not wreck your diet. OK, off the soap box for now. :deadhorse: Hope it was helpful. If you've got any ideas on the negatives above, I'd sure appreciate it!! Good luck, dudes!

:amen: Congratulations! You look great, and I'll bet you feel great, too! Have you considered going by "lil' Ethel?" Cheers, Brad

Hi, It has been great to see the pounds melt off, and to feel more physically fit, awake, attractive, and every other good thing that accrues with dramatic band-fueled weight loss. I have read the comments of others as they looked forward to the possibility of getting wrinkled up as a result of rapid weight loss, with comments like "I'd rather be wrinkled than fat. If that happens, so be it." But what I have been noticing is that with my relatively significant weight loss (about 60 pounds in ten months with under 20 to go) that my neck is starting to look .... old. As I stare in shock in certain kinds of lighting, at 46 years old, I see the wrinkled neck of a 60 year old man. :faint: I understand that we are supposed to wait a year before being able to truly assess whether or not we need surgery for skin sagging, and my surgeon says that nothing short of a face lift (something you can't really do with a bald pate) will work to fix a neck. So my questions to you, my fellow bandsters - 1) Anyone else getting this turkey neck? 2) how do you feel about it? 3) have you heard of any ways other than a face lift to fix it? 4) how noticeable do you think it is to others, and how aesthetically awful do you think it is? 5) any feedback, insights, advice, commiseration? So glad my fellow bandlanders are out there. I need your advice. Best of luck, Brad

It will be great to get to hear your story. tell us about the last two years! Welcome to bandster heaven!

Hi all, thanks for your words of advice. It seems contradictory that stretching this bugger more (for example by blowing kisses at the ceiling) would result in it getting less baggy instead of moreso? Does any of this make any sense? If anyone else has any advice, I am all ears! Best, thanks, Brad

didn't everybody?:speechles

Thanks, Brenda, for trying to help me make lemonade! The reality is always good, too, though. Cheers, and looking forward to any other ideas. Best, Brad

Hi, yup, kind of dry fried chicken breast may be the very worst for "stuckage". Hey, I had a really bad experience this weekend. How about two pints of ice cream while on a weekend vacation? I figure when I see the spike in my weight tommorrow, all I can do is just go heads-down, and try to get back on the wagon. In terms of being obsessed with the band. - yup. Better the band than food! Damn ice cream!

Hi Scott, I think I met you at one of Dr. Alldredge's support groups this month or last! Here are my stats: 307 starting weight / 10 months since surgery / 20% meals where Water was drank within one hour after or during the meal / 300 minutes average exercise per week / 12 fills / did not use diet drugs / Anglo / 60 pounds lost during initial 10 months. Can't wait to see your results! Best, Brad PS - ate ice cream at least once a week! More often on a bad one!