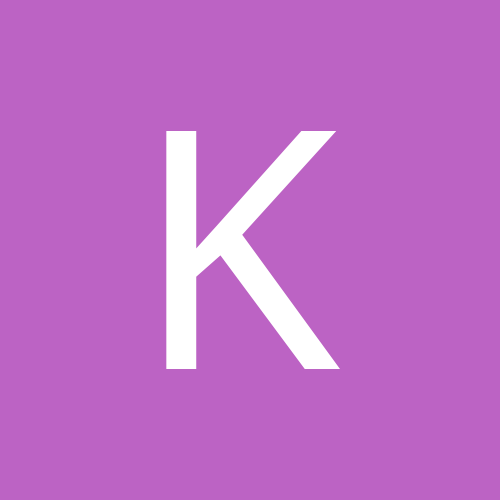 Content Count

30

Joined

Last visited
I was hoping to find a post on depression post surg. I had it before surgery too but it was controlled with anti-depressants. I was sleeved on 12-3-13 and have done well with no complications and I'm down 60 lbs. so that part is all good. The negative in all this is that my depression has come back full force and I'm struggling. Like u, I struggle to get through the days. I could easily sleep the day away. I also have to really force myself to drink. I do Gatorade or G2 for help with electrolytes. I am under the care of a psychiatrist and I've been seeing him a lot lately. Changing meds and adjusting doses to try and make me feel better. He believes I may not be absorbing the medication as well as I did before surgery. I understand depression and know it all to well. It can stop u from living your day to day life. Please know your not alone in this and if it continues u may wanna see a professional. Hugs for u, take care !!!

Getting the recommended 64 oz. in has been extremely difficult. I find the hot liquids like tea or sugar free hot chocolate go down so much easier. I have a hard time drinking plain water but yet the flavored ones are too sweet. I do wake up with a dry mouth at night and I probably am somewhat dehydrated. It's really hard to drink when your tummy is nauseous. How does anyone get all this in and what r your tips ?

Thanks for your input but my gallbladder was removed 15 yrs. ago. I've had this quezzyness for over a week now so I think I'm going to call my surgeon on Monday.

I was sleeved on 12-3-13 and have done really well. Lost 60 lbs. and have had no problems until now. I'm having some nausea and my stomach feels quezzey all the time. I'm not supposed to see my surgeon until my 6 mos. appt, but I'm thinking I should let him know how I'm feeling. I'm also weak and tired all the time which I know can be common but the nausea and quezzyness. Anyone else experience this ???

Congrats on your decision to do the sleeve. I was sleeved on 12-3-13 and have lost 60 lbs thus far. Like u I loved food but I couldn't control my love affair and it became the enemy. Right after surgery for a few weeks I didn't have much of an appetite. I ate and drank because I had to. That has changed and I do get cravings but I crave different things than I used to. A chocolate cookie has lost it's appeal because for one it won't fill me up ( no protein ) and two I get sick after eating anything sweet like that. I do the sugar free things sometimes like pudding and hot chocolate but for the most part I eat high protein foods which is exactly what I should be doing. Everyone's experience is unique and there's no way to know what your appetite will be like post surgery but take it slow and follow the guidelines your dr. has for foods post op. I don't miss the food and it's no longer the enemy, it's what I need to sustain me so I can enjoy living and really that's why we have the surgery. Good luck to u!!!

U look great. May I ask were u at goal when u had your surgery. Also, with the tummy tuck did u find that tightened up everything else below the belly, meaning the genital area? I've heard it does so that's why I ask. I'm 4 mos out from having my sleeve and down 60 lbs but I'm definitely gonna need plastic surgery.

I am 39 yrs old. And yes I have a very active sex life. I'm very self conscious of that area down there, hoping things firm up as u say. Thank you !

I had my sleeve in Dec of 2013. I've been so happy with the weight loss, nearly 60 lbs. gone. I am having issues with loose sagging skin especially in the vaginal area. I have it on my belly too but I plan on having a tummy tuck for that. I have so much loose fat down there and it's only gonna sag more the more I loose. Anyone else have these worries? I'm now googling Labiaplasty because it bothers me that much. I do workout but I don't think there's any exercise that can help with this area,

Yep I've had that feeling. I had my surgery 12-3-13. In march is when I started noticing it. I'd get up and walk a couple steps and I'd have to stop. My head was foggy and I felt dizzy. I told my surgeon about it and he seemed to think it may be my blood pressure but it wasn't abnormally low. I just saw my PCP and she did some lab work so I'm anxious to hear what that says. My surgeon doesn't do bloodwork until my 6 mos. appt. but I can't help thinking something is off. I never had any dizziness prior to surgery.

Yayavsg

reacted to a post in a topic:

Sleeved 4/9/2014 Can't get all my water in help!

elfnow

reacted to a post in a topic:

Sleeved 4/9/2014 Can't get all my water in help!

Sleeved 12-3-13 and I struggle with this all the time. I have found that warm/hot liquids go down better. I cannot do icy cold water or any extremely cold liquid. I do a lot of soups and I buy bullion cubes. I luv luv chicken broth as crazy as it sounds. But liquids r liquids and any way u get them down is a good thing. I also do sugar free Hawaiian punch packets. They have tons of flavors to choose from, cheap at walmart. Also, sugar free hot cocoa is great especially when your cold, Swiss Miss is only 25 cal and very good. I hope some of these suggestions help, good luck !

She's_Sleeved

reacted to a post in a topic:

Did I stretch my sleeve? Two months post op

ProudGrammy

reacted to a post in a topic:

Did I stretch my sleeve? Two months post op

I got my sleeve on 12-3-13 so I'm 4 mos. out. I remember in the beginning just taking my pills would fill me up. My surgeon assured me my sleeve would loosen up and it did. I eat 6x's a day, small mini meals that r 100-200 cal each. So, in my opinion if your hungry a couple or few hours after your protein shake, by all means eat. Have a light string cheese w/ deli ham/turkey wrapped around it ( one of my go to foods ). Remember your stomach is a lot smaller so it's going to empty out faster and u will get hungry. I don't think u stretched your sleeve at all, u just gotta get used to eating high protein every few hours and trust your body. If it tells it's hungry, eat. The weight will come off trust me, I'm down 58 lbs and couldn't be happier. Good luck to u. ????

Band2Sleever

reacted to a post in a topic:

Tired all the time, anyone else having this?

NMJG

reacted to a post in a topic:

Tired all the time, anyone else having this?

According to my surgeon it's best to do lab work at the 6 mos. post op. I know I've gotta be deficient in something. I am going to see my PCP so maybe she can do some blood work.

I got my sleeve on 12-3-13. Initially I felt like I was run over by a truck but then I turned the corner and felt better. I've had good weight loss, 52 lbs but I am still tired most of the time. One would think loosing weight would bring more energy but that's not the case. I've been taking all my vitamins and I give myself B-12 shots. Anyone else experiencing fatigue?

Hi, interested in the protein crisps. I live in Mich and I don't believe we have a sprouts. What Co. makes them ?

kel2014

reacted to a post in a topic:

Great Food Products!

Sleeved on 12-3-2013 HW-272 SW-263 CW-222 I feel great ! I've had no complications at all and I'm grateful for that. I am surprised that I can eat anything and not get sick. This is a good thing but also a bad thing. My surgeon says some food cravings may go away and taste buds will change. I haven't experienced that yet, any of u have such luck ???