Content Count

22

Joined

Last visited
About Newness
Rank

Intermediate Member


Birthday

03/08/1969
About Me
Biography
Gender
Interests

Writing, reading, healthy organic lifestyle, making my own Kombucha, Kefir, and other probiotic foods.

City
State
I'm actually a Liver Disease patient. I wasn't losing the weight fast enough under my own power to save my life. The liver transplant that I need, won't let me become part of the list until my BMI is under 39. I've lost over 180 pounds on my own, but now that the disease has progressed, a lot has changed with my body and I am no longer able to exercise like I need to. I lose weight without trying, however, due to the liver not functioning properly I am sick a lot. We are confident this surgery will help. My liver doctor came up with the idea and so far I've not met, nor heard of another patient like myself.

I was diagnosed in 2012 with liver cirrhosis. It was found completely by chance. I had gallbladder surgery, and they were terrified to take it out when they went in and saw the shape my liver was in. They decided to place a tube for two months until they assembled a team to go back in and take out my gallbladder. I thought the whole time I was sick, it was due to my gallbladder. They did a biopsy on the liver and found it to be stage 4 cirrhotic. I have what is called NALF, Non-Alcoholic Liver Failure. I was diagnosed with type 2 diabetes in 2005. The doctors believe I had it long before then. I was put on insulin two years ago after being on Metformin a number of years. I also have Ankylosing Spondylitis. It's pretty painful. I am hoping losing the rest of the weight will alleviate the pain a great deal.

I'm an odd bird as patients go. But I am praying and hoping that the surgery will help to the point I no longer need a transplant.... perhaps if there is some portion of my liver that is still working and healthy enough to grow a whole new liver! It is the only organ in the body that can do that! =) My support system is just, o.k.

Weight on Day of Surgery:
Surgery Status:
Pre Surgery
First Dr. Visit:
09/27/2013
Surgery Funding:
Insurance
Newness's Bariatric Surgeon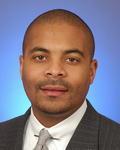 1420 8th Ave #101
Fort Worth, TX 76034