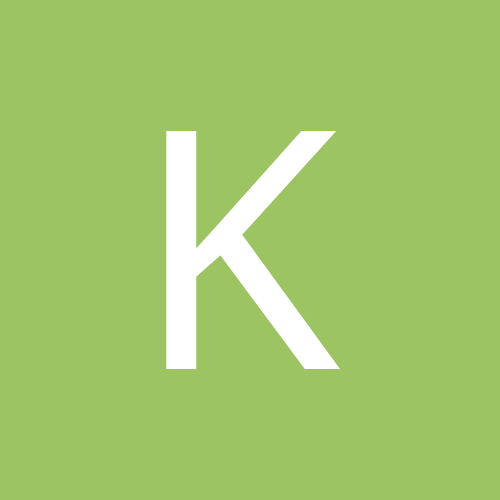 Kris24
Sleeve Plication Patients
Content Count

112

Joined

Last visited
Everything posted by Kris24
Hello Everyone, I am so excited that I will be sleeved tomorrow. 12 more hours. I am currently on a one day liquid diet. Taking charge of my life was the 1st step. Tomorrow is the big day. How is everyone else doing on there preop and preparing ?

Age:24 from NY Will be sleeved on 4/28/14 Add me:@lovethyself_becourageous

It was protein shakes breakfast and lunch with 3 yogurts for snacks, and dinner is a piece of meat with veggies. I had to cut back on the protein due to my stomach hurting and digestive system. More fiber and my surgeon knows. I liked my protein shakes but don't like having abdominal pain and digestive problems.

Hi Sassy, my preop diet was 2 protein shakes breakfast and lunch with 3 yogurts for snacks, and dinner is a piece of meat with veggies. I had to cut back on the protein due to my stomach hurting and digestive system. I am watching my food intake and what I'm eating. More fiber now. I believe you should start now. Also start making it a habit to not drink and eat. It's hard and I'm learning each and everyday. And yes it will make a difference to start today. Water and physical activities make a difference

The doctor didn't give you any instructions? My surgery is the same date. My doctor has me on a pre-op diet and a day before surgery all liquids. I'm going to do 2days of liquid. it's all am nervous but also excited.

Hello everyone, My surgery date is April 28th. Im nervous but ready for this life changing experience!

Sometimes I feel like I should. I do everything else on my own without others. My best friend will be with me tho just in case of an emergency. He will also stay two days at my home. My other friend who is already sleeved states she will stop by.

Hey everyone I have to schedule my surgery in April because of my work! April 28th is my surgery date!!! ???? any one else scheduled around that time?

So I put in for medical leave and my boss asked if it was my knee do to my accident and I stated no and then she asked again and I stated it's internal and left it like that. It was weird. I'm very private and don't like talking to others about it. I don't want others asking am I ok or watching what I eat and etc. I barely know any of them. I don't know if I'm thinking a lot into it due to me being anxious. Who knows.

Exactly! I won't tell any of them. I barely know them and it's personal! That's why I said it's internal. I'm just over it. I feel like I'm hiding things. :/

I wish I didn't care but I do. Who knows. I'm an honest person but don't like people who judge everything and everyone. I just don't feel like hearing anyone's mouth. It bad enough my dad told me I don't need the surgery. He knows I'm having it and that's it. I wish I didn't care so much. :/ When I lose the weight, who cares how I did it and which tool I used. I know my surgery will get out especially with my family. Blah

Yay!!! Wishing you the best!!!!!

It's normal to be anxious, excited, and scared. She said the same thing and not to worry. We all will fill a mixture of the feelings above. I tend to think it had as a tool to help me better my life. how are you feeling??

My surgery date is the 28th of April & I'm nervous. During a support group last week I asked about leaks and surgery not occurring due to fatty liver. I was so serious and others looked at me scared. The nurse answered my questions and others agreed about wanting to know.

Hey I'm scheduled for the 28th. Where are you from?

Hey everyone, my name is Kris and my surgery date is 4-28-14. I have had at least 2 panic attacks this month but I am breathing and seriously thinking about all the positives instead of the negatives. I recently was in the doctors/hospital due to my stomach hurting and TMI I know but also bowel movement issues from the hospitals report. I need more fiber in my diet. I'm scared, anxious, and excited. It's weird but I know this is the beginning of my new like. The Pre-op diet is going well. I only have to do a one day liquid dirt but I am shooting for 2 days. I've lost 4 pounds in the last 2-3weeks. It's little but hey it's an accomplishment! I hope everyone keeps in touch and we can help each other through this wonderful support system.

Congrats!!! My sleeve is scheduled for the 28th of April!

I'm packing my charger, Chapstick , Gas Strips, and some shorts. Simple

My surgery is in 26 days. I'm so nervous my stomach hurts.

I am having surgery the 28th and have to be in the hospital by 7am which means I need to be out of my house by 545am. I'm excited and stressed. My pre-op diet is going, I'm trying and that's all that matters. Hope everyone is well.

I'm right with you. I'm trying to follow my pre-op. I have some days that I slip but more on track then before. My doctor wants one day before surgery liquid only. I want to do a 2 day liquid diet. You aren't alone.

Where in NY are you from? And congratulations on losing 20 so far. I haven't even weighed myself and I've been eating clean for over 2-3 weeks!

We have the same surgery date. Where are you from?