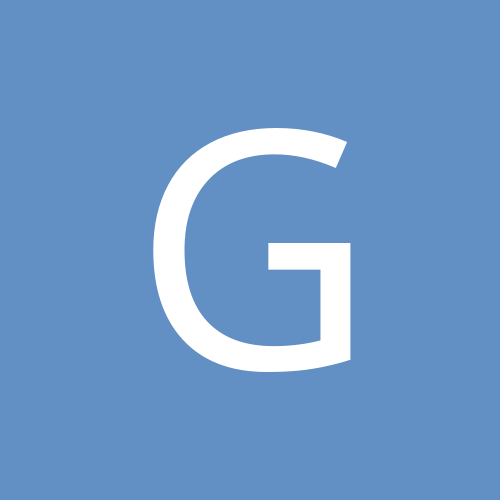 georgiabelle
Gastric Sleeve Patients
Content Count

24

Joined

Last visited
Everything posted by georgiabelle
This is the first time I've posted an update.....sorry I haven't logged onto Bariatric Pal in a while! CW=203 (3 lbs. away from Valentine's day goal!)

Starting Weight on 1/3: 219.3 Goal Weight on 2/14: 199

Surgery was 12/18--11 days post-op......Physically I think I will be fine to go back to work (we don't go back until 1/6) it's just the whole eating thing that's going to be hard. I was just telling my husband I'm going to have to get up an hour earlier just to have time to get my breakfast down before work. LOL

Any fellow school teachers out there? I'm beginning to get nervous about going back to work since it's taking me so long to eat a meal and we only have 30 min. to eat lunch. Also worried about keeping up with water intake since it's pretty much impossible to go to restroom with a room full of first graders?

I bought some unflavored Protein powder and have been adding it to SF pudding. The light & fit vanilla greek yogurt is pretty good and has 12 g. protein. I also found some liquid Protein shots at Walmart yesterday. http://www.walmart.com/ip/New-Whey-Grape-Liquid-Protein-42g-3.8-fl-oz-6-count/22410444 They are REALLY sweet, so I dilute it with Water and use it like Crystal Light.

I am 10 days post-op and have felt great until the last day or two.......I suddenly have no energy at all........getting in all my protein + taking b12 sublingual..........just want to stay in bed? Should I be concerned or is this just my body's way of responding to my new lifestyle?

My goal is 145 I started pre-op diet at 244 on 12/12......current weight is 226 (18 lbs. lost)......I am 6 days post-op

After an initial denial this morning, I FINALLY got insurance approval this afternoon. Surgery date is next Wed., December 18th! I only have to do 5 days liquid diet with last day clear liquids. So relieved to FINALLY know that this is really going to happen.

I'm a first grade teacher and am HOPING that Christmas break (2 weeks) will be enough time to recover because I can't stand thought of having to do lesson plans for an extended period of time

Dr. Stelios Rekkas is my surgeon.

I don't have an exact date yet, but my surgeon seems to think I shouldn't have any problem getting approved/surgery completed by the end of the year. I am a school teacher so if I am not able to get it done over the Christmas break, it will have to wait until summer. My last PSW visit is scheduled for 11/25 and I will hopefully hear from insurance within a few days since I already have completed all of the other requirements. I am 35 years old and current weight is 240. I have battled my weight FOREVER.