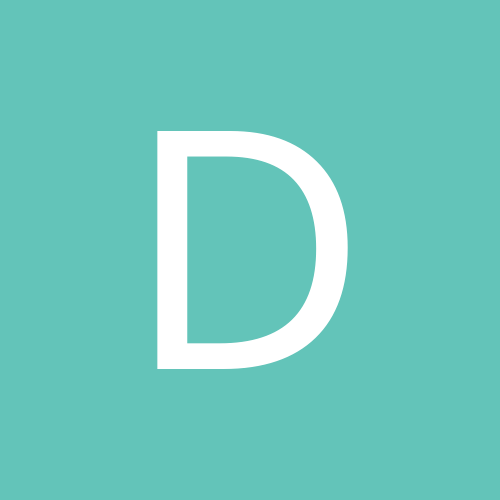 Content Count

1,621

Joined

Last visited
Everything posted by dmtjet
Hi, Everyone! Haven't been on in quite some time, but think of everyone all the time! I have been doing well, but would be doing better if I hadn't had a problem with my neck. 2 degenerative disks in my neck and the pain in my arm was unbearable!!! This started the end of January and has been quite the ordeal!!! Still dealing with that, plus getting ready for my daughter's bridal shower in a month and the wedding a month later. So with working and trying to clean my house and therapy 3 times a week, I am running like a crazy woman!!! I do well when I am busy, it is the time when nothing is planned and my hands aren't busy that I have a problem!! What is everyone eating nowadays? Need to spice up the ol' menu, lol!!! Any ideas would be quite helpful!! Especially for evening snacks, that has to be the toughest one! Well, I want to read over some of the posts, but I did want to check in and tell everyone hello and that you are in my thoughts quite often! I hope everyone is doing well! Hope to chat soon! Bye for now!

Jeanie - 1st thing you need to do - is take the word diet it out of your vocabulary... Diets are only for a short time and what happens when you quit your diet - you go right back to your old eating habits which made you fat in the 1st place so diets don't work - We are not dieting we are eating healthy and exercising.. this is a lifetime lifestyle change in our eating habits not a diet... This is why I love WW - it is a well rounded balanced eating plan - and that's what i follow - I have meat, starch, veggies and mostly sf sweets - at the new little market around the corner they sell these little mini loafs of french bread - about 6 inchs - I buy these and slice a little slice add a little butter and am happy - I will not be deprived - I end up throwing half away - cuz it get stale - I don't have the urge to eat the whole thing like I did in the past when I want choc i have 1 or 2 sf double choc pudding or a fudgecicle. If i am extra hungry at dinner or lunch - i eat extra veggies - for lunch yesterday 3 oz salmon and 1 3/4 c squash... Throw the junk out - no more - I refuse to even have one piece of candy - I don't need it and the calories are just too much for such little amount of food - i didn't eat one candy bar in the past I would buy the giant ones (hersey w/nut) or bags and eat them til they were gone (1 day) ... I really do just stay away from sweets - and high fat foods. You are quite an inspiration to all of us! Almost like the cheerleader of the group! Soooo nice to have someone in that capacity! I for one, really need that right now! I know you are sooo right and up until the Holidays I was following your advice pretty well, but right now, I have to get myself motivated again! Not eating much at all, in fact a fraction of what I would have ate in the past, but still not what I need to be doing! I know what needs to be, but man, once I get sidetracked it takes everything in me to get back on the wagon!!!!! Gotta do it though and know that I will, but need that extra push!!!! Thanks for the advice and the concern!!! I am not familiar with the Weight Watcher's Program, perhaps you could fill me in a little on the protocol for that.

Hi, Everyone! Haven't been on in awhile and was reading through some of the posts, everyone is doing great!!! Great job! I have been at a major standstill for some time now! I did really well after my last fill and then the Holidays came around ... doesn't help that I realized that chocolate and ice cream go down way too smooth, lol!!! Have to get back on track and try again! Just was hoping the dieting days were over, but guess they will never be!!!! So tired of dieting, thought just eating less would do it, but doesn't seem to be the case! Kind of down right now and hoping all is going to turn around here real soon! Especially since I go see my doc next week ... I don't think he is going to be impressed!!!! YIKES! Hope to hear from everyone real soon! Keep in touch! Jeanie:help:

Hey, just had to check in today and wish everyone a wonderful Thanksgiving! It has been sooooo hectic lately and haven't been able to get on here like I was, but things are going pretty well. I have had to be treated for kidney infections twice in the past month and ended up putting back on 7 pounds, but last week I had my second fill. Now I have 6 cc in my band. I think it may be too tight though, 'cause I can't seem to keep anything down. Two teaspoons of food and out it comes! Not much fun, but I am losing right now! No, seriously think I will need to try to get hold of my doctor next week and get him to back it up a bit. Hate to do it, but this can't be good for me or the band! I have truly missed talking to all of you! Hope all is well with everyone and that you enjoyed your Thanksgiving! We are all soooo blessed!!!! Thinking of you! Jeanie:)

Just a quick hello to say I hope everyone is doing well! Sounds like everyone is losing and plugging along. I have been in a slump a bit lately and really need to get a second fill. Guess I will check into this one of these days, just sooooo busy all the time! Well, hello again and hope all is well with everyone! Miss you all!!!!!!

I am soooo glad you're doing well!!!!!!!!!!!!!!! I miss talking to everyone!!!

Lynette, I am soooooo happy for you!!!!!!!!!!!!!!!!!! Congratulations and have a great time in Florida!!!! Your news is just awesome!!!! I agree that you SHOULD buy yourself a new suit!!!!!!!!!!!!!!!!!!!! Or a very sexy nightie!!!!!!!! LOL :clap2:

Brandy, that is sooo awesome! What a wonderful feeling! I haven't reached my sweet spot yet! Need to though!

Read over the posts quickly and wow, everyone seems to be doing so well! So proud of everyone! Hello, Dini!!!!!!!!!!!!!!!!!!!!!!!!! Hope all is well with everyone!

Kathy, LOVE your new avatar!!!!!!! You look great!!!

Thanks for the well wishes! I will certainly try the fudgesicles. Sound delicious and I love ice cream! Craving usually stops once the colder weather moves in, which yesterday only hit 52 degrees, so won't be long, lol! Sounds like you are doing very well! Keep up the good work! Gonna run and get some work done around here! Hope everyone has a terrific day!

Brandy, Good for you! I wish I hadn't told some of the people I told! I told my DH that I am already tired of being the Poster Child for LapBand! Every where I go and every one I see, asks how I am doing, how much I eat, and then right to the how much have you lost line! It is nice to have them notice that I lost, but then drop it and move on! I do have a life outside of the diet and the lapband! I don't know, I guess they mean well, but I don't want to discuss it all night long and in front of everybody! At least, not every time! Once in awhile I would just like to be me! Talk about the weather, or the kids, or whatever, but not my weight!!!! Maybe I am just too sensitive, but it bugs me!!!!! Much more so when it comes from a "thin" person! The other day, one of my relatives asked my DH, if he wishes he would have MADE me get it earlier! I was livid! Didn't show it, but found a reason to leave the situation and go somewhere else! See, maybe just too sensitive! He did ignore the question, but still!!!!!!!!!!!!!!!!!! Those are the kinds of things that push me over the edge and intensifies my eating ... shouldn't but certainly does!

Brandy, I know what you are saying! I feel you did do the right thing and we all did! We didn't achieve success on our own, because we have an illness! We are addicted to food and without help, we weren't physically or mentally able to do this! Don't you ever question your choice! It is done and yes, you did the right thing! Men lose much easier than us and I do think they have a hard time seeing that! Plus, being in the kitchen ALL the time, doesn't help one bit! LOL:faint:

IndioGirl, Congrats to you! Awesome how you exercise! I need motivation, but I am soooo impressed by those that get it in! Now, my hubby and I have been going to fairs and festivals and doing a great deal of walking, but other than that, not much on my part!!!

Jackie, Haven't tried the Weight Watcher's Ice Cream, but I will certainly give it a try! I was buying the Carb Smart, but then went to the Sugar Free Brands. Not sure which is the better choice of the two, but since I am/was diabetic (off all meds) wasn't sure which route to go! Thanks for the heads up on that brand!

Hey, thanks! I had been going on my pre-op weight and thought, gee, that isn't quite right, 'cause I lost more than that ... so, why not!!!!! Makes me feel a lot better! Thanks for noticing, lol!

Well, missing all my friends ... Kathy, Sunny, Chim, Lynette, Dini, and the list goes on! Must have hit the wrong time to try!!! Hope all have a good night and are moving in the right direction! Night All!:notagree

Dini, Hey, Girl! Haven't heard from you in such a long time!!!! How was your trip? How is my beautiful Annafrencesca???? Hope all is well with you! Don't get on as much these days, just way too busy with work and everything else coming my way! Hope you are still moving along with weight loss and everything! How is the love life coming? Things looking up nowadays????? Sure hope all is well, Girl!

Breadlady, First I've seen your pic and just have to say that you are a beautiful lady!!!! Wow, nice pic!!!!

Lynette, Been thinking of you and wondering how you were doing! Sounds like terrific!!!! Wonderful! Still waiting for Hunter to start school? Man, they must really have the paperwork! We have them register one day and the next day they are in our classes, lol! Hope that all works out very soon for all of you!

Seems that you are really doing well! It is wonderful when it works the right way, but I know we have to do our part too and that's the tough part, lol!

You are doing wonderful! You have had fills, right? How much do you have now? I have 3 cc's and he said 4 and 5 totally shut me down, but now it seems like things are moving way toooooo smoothly, lol! Down 33 pounds and body feels lots different, but not moving much weight right now! Not scheduled for another fill til November!!!!

Sounds like you are just doing wonderful too! I don't check in for awhile and I find all my friends are just soooo successful!!! Good motivation to get things moving again, lol! Keep up the good work!!!! It is wonderful!:whoo:

Wow, sounds like you are in a good place for you! Great job!!!! Enjoy the success!!!!:whoo:

Brandy, looks like you are really just clipping those pounds off!!! That is wonderful!!!