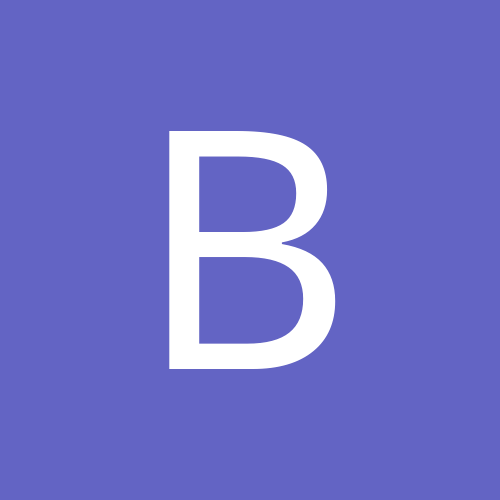 band2sleeve2014
Gastric Sleeve Patients
Content Count

50

Joined

Last visited
Everything posted by band2sleeve2014
Chrystee - I also have BCBS federal. If you could provide more information on what documentation you needed to provide to get the panni approved I would really appreciate it. Thanks and congrats!

I do not have bipolar or ptsd but do struggle with sugar issues and some depression. This book and the tools it offers really helped me to control my sugar cravings and get back on track. Busy, Stressed and Food Obsessed by Lisa Lewtan. I still struggle but this along with my sleeve, this forum, and the guidance of my surgeons office do help. I wish you the best!

band2sleeve2014 replied to BayougirlMrsS's topic in Rants & Raves

I was thankful for my band when it was working for me and thankful to have it removed and revise to the sleeve when it became a problem. I lost about 90 pounds with the band until it started tightening every time I had to fly. I would have a little fluid removed each time until I got to the point where it was empty and could barely drink water at which point something needed to be done to permanently correct the problem. I say if the band is working for you and continues to work for you then that is great and I totally understand why you would stick with it. I think all of us would rather have one surgery vs two but it is always good to have options if issues do arise.

I also agree. I don't post a lot but am over 2 1/2 years post revision to sleeve and had the band for almost 3 years before that. I got within 14 pounds of goal and then gained 20 and am working my way back down and would welcome the idea of vets only for those with similar issues.

Agreed. It's definitely needed in my opinion!!

What determines if you need a tummy tuck vs a lower body lift? I definitely need some help in that area but am not sure which way to go or what the real difference is in results, price, recovery time, etc between the two. I know the lower body lift is the more extensive of the two but in terms of results is it worth it?

Very important for all of us to remember. Thank you!

It is literally called "That Sugar Film". FYI - I asked the same thing when someone mentioned it to me the first time - haha.

I don't know exactly why some maintain on more calories than others but think it might have somethings to do with the type of calories. If you haven't already consider watching That Sugar Film. Same calories, same exercise, but more sugar (and not the super bad candy, soda, etc sugar) and gains significant weight in a short period of time. Very interesting.

I'm in the Denver area too and plan to look at plastics in the next year. What did the $33k estimate include? Please let me know if you find another good option and I will do the same as I begin my search. I'm thinking I will probably need a lower body lift but we will see what the experts say.

Another great book on this topic that has been very helpful to me is Busy, Stressed, and Food Obsessed by Lisa Lewtan.

Has anyone tried this vitamin/supplement plan? It is a pill, a patch and a protein+ drink - each of which you do daily. I am always tired, even after losing over 100lbs and being about 25lbs from goal.

What was the most helpful book you have found regarding the emotional side of the journey? I had a band for almost 3 years and lost around 90 pounds. Then revised to the sleeve after my band slipped about a year and a half ago and lost another 20 pounds. I still have about 25 pounds to go and keep losing and gaining the same 10 pounds. I think at this point my issues are around head hunger and emotional eating and am looking for a good book on this topic. Please let me know if there is one or two you have found especially helpful. I've heard a few people mention When Food Is Love and Women, Food and God by Geneen Roth but wanted to reach out to all of you before just randomly selecting many books. Any and all suggestions would be greatly appreciated. I'm really struggling and feel like I could easily slip back into my old habits permanently and am desperate for something to get me back on track.

Thanks for the recommendation. I'll check it out.

Unbelievable! And btw, you look fantastic and healthy!

It's the protein not the vitamix. If you put all the ingredients except the protein powder in first and then do a slow short blend at the end to mix in the protein powder it improves the foaming significantly.

I don't have a specific number but my goal is to be in the 160s. I am currently 184 and am also 5'9". I am athletic (ski, hike, run, yoga) and don't want to lose muscle. I am currently a size 12 and hope to be an 8 or at least 10 at goal.

Wow. This sounds so incredibly familiar it is really scary and kind of sad. Exactly like my last boyfriend and I'm afraid might be like the current one too. Full of complements about how great I am and how I am the real deal and the whole package but at the same time doesn't seem interested in anything real or significant or long term. Not sure why I keep ending up with these guys and not the ones looking for the same thing as me. At least we are not in this alone. Hang in there and let me know if you find the secret to a good man cowgirl.

I was having the same issue and my nut recommended only dense protein and it seems to be working. So no yogurt, no mayo with meats, no salad with meats (too much water). I'm giving it 2-3 months and will then re-evaluate. I still have about 30 lbs to go. So now my meals look more like eggs with a little cheese or sausage for breakfast, meat with a little beans (whole not refried), some grilled meat or fish with a little veg for dinner and berries and low fat cheese (I like the lite baby bel) for snacks.

I had my revision from band to sleeve about 6 months ago. I lost about 25 pounds in the first 3 months then nothing. I sometimes wonder if they forgot to do the sleeve as I can eat anything in larger amounts than most others. I know just because you can doesn't mean you should but the same was true before WLS and since I don't feel much if any different than before WLS it is really tough. Regardless I am here to publically recommit to following the rules of the sleeve regardless of the hunger that I constantly feel. Wish me luck and any words of encouragement or suggestions that have worked for you would be greatly appreciated!

That could be part of my issues and frustration too. I lost about 80 pounds with the band and about 25 so far with the sleeve. I am currently 199 pounds and goal is 165. I'm 5'9" so 165 would put me just barely into the normal bmi range.

Thank you nmjg, seela and cowgirl Jane for the great advice and words of encouragement. I really needed and appreciate your insight. My 6 month follow up appointment is next week which is extra motivation to do everything I can to use my tool to the best of my ability.

Congrats! Has anyone been approved by BCBS Basic Federal for a revision from band to sleeve? I am looking into this now and based on the information in the policy it doesn't look good. Hoping there is a way to get approved. Any advise would be greatly appreciated!

ChinaMama, Is FEP Blue Basic the same as the Federal BCBS Basic? If so, what did you need to do to get approved for the band to sleeve revision? I am looking for the same thing now but based on the details of the policy as I read them it doesn't sound like something they would consider. Any advise would be greatly appreciated!

I've had a lapband for 2.5 years and have been experiencing troubles (acid reflux, trouble with solid foods, etc.) and am considering revising to the sleeve. The problem is my current insurance (Federal BCBS Basic) does not cover a revision under these circumstances and at my current weight (I went from a 41 BMI to a 31 BMI with the band). Are there any Federal employees in Colorado that have managed to have their revision from band to sleeve covered by their insurance? Any suggestions would be greatly appreciated. I cannot afford it any other way.