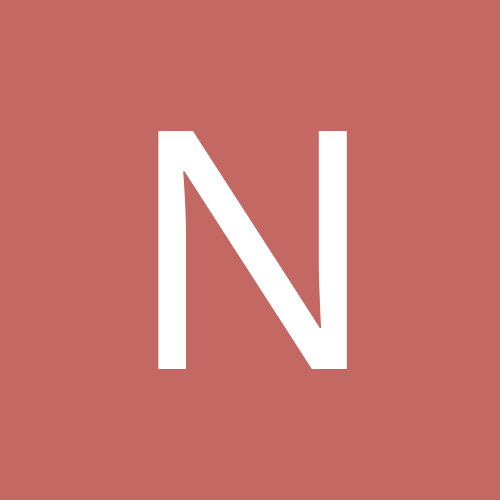 nateinct
Gastric Sleeve Patients
Content Count

34

Joined

Last visited
Everything posted by nateinct
I was sleeved about 4 years ago - I am 6', was 36 at the time, about about 290. I got down to 240 at my lowest and now hover at 245-250. I feel like a failure in what I did and the outcome. I have battled depression for a while. I take Xffexor 150mg daily and I just sort of lost touch and ignore the guidelines to follow (daily vitamins/good food choices/etc). I need a jumpstart to get good habits formed again. I don't want to wait till "new year". Thinking of the pouch reset diet (5 day?). Just wanted to communicate with others and try and feel better physically and mentally. This isn't as good as it can be. I know I can feel better and do better.

Thanks for the meal Plan ideas. Definitely agree on xfexxor. If I miss a dose big headache and almost a twitch in my eye! Need to stay focused!

Thank you all. Working to reset in other ways and start not with the new year but tomorrow :)

Is the primary reason drinking with straws is discouraged due to the extra air you take in when drinking with one? I had a novel idea, what about a straw that holds fluids at the top of the straw (some sort of slider) so when you sip, there is literally no air to take in, and the Fluid stays at the top until the drink is gone. Ha, maybe I should KickStarter it! Or are there not enough straw drinkers out there to make a difference ...

This is Day 5 post-op for me, haven't had any nausea I really but I was taking anti-nausea pills. Stopped yesterday AM and this morning took collace, pain, gasx. And a few others I need. Didn't agree with me and had a quick dry heave. Do you find spacing pills throughout the day and after you've had some protein is best? Maybe first thing in AM is a bad idea ...

Very nervous, getting excited, lost 9lbs on the pre-op diet, excited with my FitBit and WiFi scale to track, but just a little nervous to be going under (did once for my tonsils). Tough to see some foods you know you can't have for awhile, I won't say never, but I hope I can use this as a tool and form better eating habits that I stick to after 8-10 months and don't just stick smaller bites of cookies in my mouth - lol ... I eat for emotional reasons at times, and finding a new outlet for that will be key. Just venting with this post and alleviating some of my nervousness. Thanks for listening and I'll try to post later today, wish me luck!

And since preop and today. Lost 15lbs!

Went great. Had some bad gas. Day 1 and 2 were toughest. Home today felt great. Good to be in own bed. Wish kids were less whiny today. excited to try some protein shake tomorrow AM. For now just diluted CL.

Created by MyFitnessPal.com - Nutrition Facts For Foods

I've been looking to get a FitBit before my surgery (late Dec/early Jan - undecided yet). Any one have experience with this gadget? I love metrics and data, so keeping track with something like this pre/post surgery (maybe 1 or 2 weeks pre) would be interesting. scale that goes with it, but not sure if that's overkill or not. My wife might not go for it, but I could ask Santa ...

Scheduled for Jan. 6th in CT - getting a bit nervous, today was my first day of the pre-op diet, I think I did pretty well, except for a glass of OJ, I stuck with greek yogurt, a few chicken cubes, tea, water, and protein shakes ... Day 2 is going to be harder I think ...

I was approved this week for sleeving, pretty excited, I am about 285, 6', and am 'near diabetic' (if that is even a term), with mild/moderate sleep apnea. I have struggled with weight/diets since my early 20's, I am 34 now. Biggest worry is people I do tell, that I want to tell, thinking I am taking a shortcut, but I know this is only a tool and there is a lot harder work ahead then just counting points or exercising, this is going to be a complete lifestyle change for me. I want to get involved in these forums for support and engage with people on the same path. So my 1st question; my pre-op appointment is this Thursday, the mentioned there was a chance to have surgery before the end of December, would you do it before Christmas? I have a week off around the holidays, so it would be great vacation wise, not having to use more time, my family is fine with it. Seems logical, but curious as to your thoughts ... either way it would be a great beginning to 2014 if I did in Jan as well ... Thanks!

Last week I decided to push it until Jan. 6th, I think it's best. I wasn't 100% comfortable sharing this with my in-laws and not eating over Christmas would raise questions that I am not comfortable with right now. That should be another topic, being comfortable sharing this. My wife's opinion is I should be happy to share since it's for my health and family. But I guess early on I don't want that extra stress, maybe 2-3 months post-surgery ... hope everyone had a great Thanksgiving!

Getting a little nervous, I have the holidays to relax with, glad I decided to push back, I was on the schedule for Dec. 16th. Anyone else on the 6th?

I have my appointment scheduled for Jan 6th, decided against a pre-holiday surgery. I am having it done with Dr. Tishler, so far very happy - any comments about him? The office seems great and very supportive.

I'd love to get the Force, but on the Web site it's pre-order/4 weeks out, did you find they shipped sooner? I see some on Amazon but not sure I want to buy outside of what is truly Amazon/Prime. Do you use the WiFi scale too? I love seeing data and charts, so that would provide some extra motivation ... thanks!

Thanks for the replies! I have my pre-op appointment today, kind of excited. I guess my biggest fear and not that I will overeat, but emotional eating/grazing. I need to be able to work on that sort of eating, or is that less of an urge with the VS? Just worry instead of eating a pack of Ring Dings in 5 minutes, I'll eat it over an hour ...

I see your surgery was pretty recent. How long was your stay for? I was reading about some hospitals listing the days following surgery as "observation" and thereby increasing my co-pay. How do you feel 6 days out? Thanks!