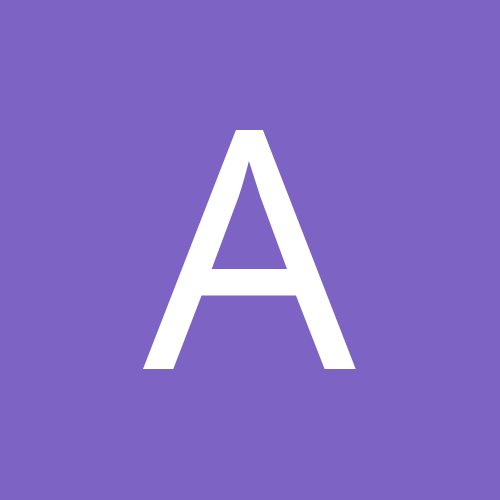 Amy0612
Gastric Sleeve Patients
Content Count

28

Joined

Last visited
Everything posted by Amy0612
My husband was sleeved by Dr. Macik 9 weeks ago. He's not on here but if you want to email him, I can see if he'd be cool with that.

My original goal was to be an October sleever and I'm barely making it. Scheduled for 10/30. The husband has his this Wednesday (9/16) so I get to go through all of this twice. I'm getting more and more nervous as it's all getting closer and more real! Looking forward to being thinner though!

I had the Essure procedure about 3.5 - 4 months ago. I had my mirena taken out and the essure put in within about 2 weeks of each other. (I was super annoyed they wouldn't do it on the same day). I've had the HSG test to confirm that the Essure is effective - my tubes are 100% blocked. I couldn't be happier to be sterile. The initial insertion was a bit painful (I haven't had kids and have a tilted uterus so anything that involves filling up the uterus with Fluid isn't exactly fun). If you have more questions, please feel free to ask.

Hi Cathy!! I'm originally from Conyers and waiting on insurance approval so Dr. Macik can do my sleeve in October. He's doing my husband's on 9/18. Inbox me if you're looking for someone to talk to about this whole crazy process!

I'm in Atlanta and getting sleeved in October with Dr. Macik at Northside. Husband is getting sleeved 9/18 with Macik too.

I'm here too. I'm getting sleeved in October with Dr. Macik at Northside. Hubby is going on 9/18. So excited - we just got his date today.

Hi all. I'm another Atlantan. I'm getting sleeved by Dr. Macik in October (hopefuly - still finishing up all of the pre-testing so I can be submitted to insurance). Does anyone go to the Northside Hospital support group?

Getting closer for me. I've had my upper GI study, got my cardiac clearance today. I'm also done with my 3 months of nutritionist visits and psych vists. Next Monday, I see the surgeon for the last weight loss monitoring visit. On 8/20, I see the sleep doctor for sleep apnea clearance. After that, they'll submit to insurance and I should get a date!!

I had the Mirena for 4.5 years and it was awesome!! I had zero issues with it at all! (I just had it removed and had the Essure procedure done - I don't have any kids and don't want any ever). If you have questions about Mirena, I can certainly help!

I just had the Essure procedure a week ago today. Obviously, it's not effective yet (it's not effective for 3 months and you have to have a HSG test to prove your tubes are blocked). I'm pre-op (will be sleeved in October) but I wanted to get this out of the way first. It wasn't a big deal (I've never had children so it was slightly uncomfortable but bearable). let me know if you have questions!

I'm having VSG with Dr. Paul Macik in October 2013. My husband is having VSG in August 2013. I have 112 pounds to lose. My first surgery consult was today. I've scheduled my first nutritionist appt and my first psych evaluation. I'm hoping to lose about 20 pounds before surgery. Anyone who is interested in mentoring me, especially meeting in person, please let me know. I'm particularly concerned about finding the right Protein shakes and other things to consume during the liquid phases of the diet. Thanks, Amy

Had my first surgery consult today - that was no big deal. Also got my 1st psych appt and 1st NUT appt scheduled. This thing is officially in MOTION! WOOT!

Yes - I had started the process once before but I decided that I couldn't do it if he was still eating "normally" and I was trying to eat with a sleeve. Since we both have 100+ pounds to lose, it will be great to do it together.

And I'm second! I'm waiting until October because my husband is getting sleeved in August - want to wait for him to heal before I have my surgery. First surgeon consult is next week but this is my second go -around. I was half way through all of the appointments last time before I chickened out. Now that we're doing it as a couple, I feel like I'm going to succeed.