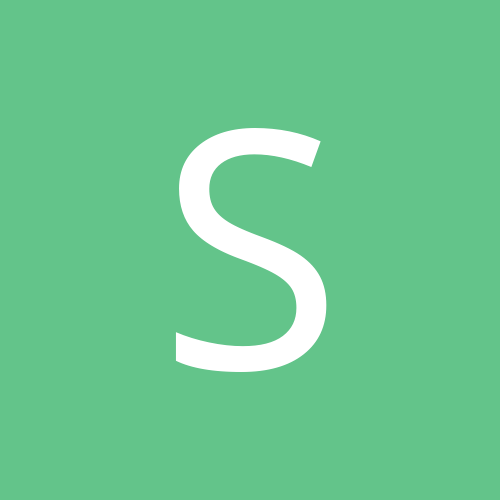 Content Count

870

Joined

Last visited
Everything posted by seppi
I am scheduled to have my band removed on Tuesday. I was wondering what the recovery time should be. I am hoping to be back at work on Friday or Saturday. I don't want to use too much time because I am suppose to be able to have another band place in 4-6 weeks. Any info would be great!!

Oh, I do agree. I am amazed at what people are eating but I am absolutely amazed at how FAST they eat it. I find myself wondering if they even taste what they are eating. I am sure that I was just as fast before my band but I sure hope I didn't look like I was using a shovel to get it in.

Wow, you had quite a year. Sounds like you are very lucky to be doing so well. Hope everything continues to improve. Good Luck!!

I had to have my port removed and then 3 months later replaced on the right side. The port surgery was not a problem but the uinfections that followed were. Good luck.

I am in the same boat except that I get 1 very loud, obnoxious hic-up. I know it is time to stop eating at that point.

I also had the original band, mine was in 2005. I had it removed in 2008 and a Realize put in. I am thrilled with the new band. I had some surgical complications and just recently got the perfect fill. I am finally on the losing end again. I love the band!

:crying:I was banded in 2005 had the band removed in 2008 due to a problem with the fills and then a few months later had another band put in. At that point i had a bunch of complications, had to have the port removed. I now have a port and had a fill about 4 weeks ago. My problem is that I seem to have forgotten the basicis. I have pretty good restriction, cannot seem to get my head to follow my stomach. Any help or suggestions would be appreciated.

I have been reading the posts here, I think I need to get back to basics, I have apparently forgotten the rules. I am working on the basics, maybe the 5 day pouch test. I am struggling with the head hunger but have been pretty successful trying to keep busy.

I had my band removed last year, I was on liquids then mushies then soft. After about 2 weeks I was on all regular food.

Good luck, I hope everything works out great for you.

I had to have my port removed and put in on the other side. Be careful with the wound, mine is an ongoing problem. The port on the left side is absolutely no problem. Good luck.

I have had some of the same problems that you have. I am still packing a wound after about 6 months. I had about 2 weeks where it was almost closed but then it got infected again and was opened. We think that there may be something still inside of the wound, will find out on Wednesday what they plan to do.

12000. is crazy. I have had a couple on endoscopy's and there were never even close. They take about 15 minutes and there is surgery, it's just a look at the insides. Maybe they misunderstood what it was that was suppose to be done? I would check other doctors. Good Luck

I hope everything goes fst and easy for you. Good luck.

I have Horizon BC BS NJ PPO. I was approved in 2 days for the original band, 5 days for the removal and 2 days for the replacement. There was no a waiting period. We have no weight loss surgery exclusions. With the original submission, my doctors office had everything all ready...the psych, the nutritionist and medical letter from my regular doctor. Absolutely no problems at all. Good luck.

I had a geat recovery, a little sore for the 1st 24 hours. I was back at work in 3 days. I think that the area around the port took the longest. Had to be a little careful. I getting my new band this coming week and am hoping for a fast recovery again. I hope you are feeling better. I also fond that a heating pad helped with the ache. Good luck.

I started having reflux a couple of months ago. Had a barium test-everything good, had an endoscopy-everything good. Started taking nexium, everything seemed good. Starting last Thursday lots of reflux, some burning in my throat, I've never had this before, and the old tell tale-pain in the sternum. Anybody have any suggestions. Have the bed raised haven't been eating weird and have reduced my coffee. Maybe eliminate the coffee. I just don't get it. What is going on? I thought that the band stopped reflux not start it.

Nancy, thank you and I hope you are right. I did really well after having the band put in, only missed a few days of work. I am starting to get really anxious about this. I am praying that the removal goes as smoothly as the placement went 3 years ago. I will check with the doctor when I see him.

Hi, I have BC/BS of NJ PPO. I was approved in less than a week. Dr. Abkin's office is amazing at getting insurance approval. The office staff knows exactly what to do. Good luck.

I've had my band for about 2 1/2 years too. I eat popcorn all the time, slowly. I guess I have been lucky. Will watch out for this the time I am at the movies. I hope you feel better.

When I ws having problems with heartburn a lot of people suggested aloe vera juice. I really didn't like the taste but a lot of others did. Maybe it would work for you. I found it at Walmart.

I had to get an un-fill 3 days after my last fill, I got what I think was the flu and had horrible pain, the doctor had me go to the ER for an un-fill. I have to wait a month before I can see him again and then hopefully he will let me schedule a new fill. And with that I will have to wait 3-4 weeks for an appointment. I hope everything goes well for you.

I am sorry you are going through this. I think we were in one of the support groups together back in the beginning. I hope everything goes well for you. What symptoms were you having? Hopefully they will be able to re-band you. Let us know how you make out.

Wow, 4 pounds, 1 week and looking foreword to surgery. What are you having done? Good luck, you weight loss is great!

peaches9- The gas was pumped, I guess because they didn't know exactly where the leak was, we weren't sure if I was going to need a new band. It wasn't as bad as the initial surgery. I was out of work for 3 days and then my weekend, I went back the day after Thanksgiving. I went to real food 2 days after surgery, lucky for me, It was Thanksgiving and I didn't have to do the mushy thing again, but I was careful. I am still trying to get the fill right. The insurance company made me wait for 90 days following the surgery, as if was a new band, and when I finally did get a fill I got something like the flu and had to have an emergency un-fill. Now I have to wait for 4 weeks to see my doctor to get scheduled for a fill.