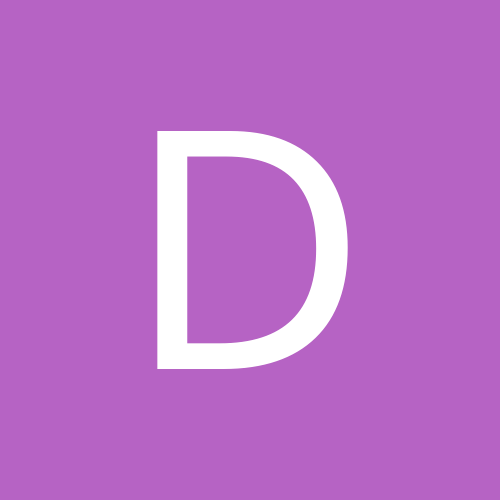 DivaMakeup
Gastric Sleeve Patients
Content Count

24

Joined

Last visited
Everything posted by DivaMakeup
Jackson State Sent from my iPhone using VST

I caught the flu and the stomach virus while in the hospital during my surgery (Dec 10th). So I ended being in the hospital for like a week but luckily I had the iv to help and my doctor was there to make sure it wasn't the sleeve. But they feel about the same as pre op. only thing in is - I felt a little weaker (than usual) since I was just on Clear liquids and had just got off a pre-op diet. Sent from my iPhone using VST

Great Job! What's your daily routine? Any tips? Sent from my iPhone using VST

Premier it's ready to drink. You can purchase it at costco. It has 30 grams. unjury has 20 grams per scoop. They have a great sample pack. I like isopure but it's love or hate. The whole bottle is like 43 grams I believe. I have tried the Syntrax nectar. It's not bad. 23 grams. The flavors I've enjoyed so far - vanilla bean torte, cookie and cream (something like that lol) and Cappuccino. You can order a sample pack from BJ's. Hope this helps! Sent from my iPhone using VST

Happy Christmas Eve to you!!! We had surgery around the same day and have lost about the same amount of weight. Keep up the good work and enjoy your Christmas! Sent from my iPhone using VST

I will be sleeved on Dec. 10th ... I'm counting down and ready to start my pre-op as I study for finals! Lol Dr. Nicholson will be sleeving me! I'm ecstatic for this change Sent from my iPhone using VST

December 10th for me as well! Pre-op diet: 2 Meal Replacements 1 meal with Protein. No carbs Etc

December 10th! Already approved and taken care of blood work.. Etc. start my pre-op diet on Sunday. Super nervous! :/

Jordyn, you have truly inspired me. I am 21 and a college student who is about the same height and weight. Everything you've said sounds oh so familiar. Looking forward to being sleeved on the 10th so I will no longer be afraid of the gym.

I have PTC. I will be having surgery on the 10th. My neuro ophthalmologist encouraged/recommended the surgery. So hopefully it will help!