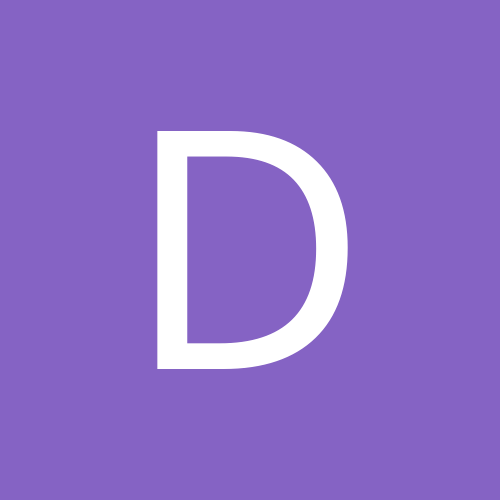 Donna4545
Gastric Sleeve Patients
Content Count

997

Joined

Last visited
Everything posted by Donna4545
My 3rd week post op has been really weird. It's my transition to soft solid foods, which I like, but now there's constipation even though I've been taking Benefiber. The scale has stopped. I'm eating 600-800 calories a day of all the right stuff. High Protein, low carb/fat, no cheating. 64 oz of Water. I'm not cleared for any exercise but walking normally (not strenuously). I've had days of really deep depression, and then the next day I'm fine. I know I'm healing and everything, but lordy! I can easily eat 1 cup of soft solids (ground meat, cooked veggies). Is that too much? Drinking fluids is also no problem. I still feel hunger, but it's not as bad. I have a little head hunger, but it's really easy to ignore, or subvert with 20 oz of Crystal Lite. Am I the only person who isn't going to lose weight? I don't mean to be whiny, but when will the scale start moving? When will I poo? Is this normal? Should I call my doctor/nutritionist? I've already tried upping my protein (today to 100).

I ate it and then thought, gosh that seemed kinda big and then looked at the measurements on the package label I had discarded in the trash. I had just eyeballed it and thought, maybe 5 oz but when I checked it was 8 oz. Oops. Thx for the advice/comments all.. I am 5'7 tall. I eat in abt 15-20 minutes, pretty fast actually. Sometimes I can eat more, sometimes less. Fresh salmon is pretty soft, maybe that's why I ate so much. I seem to want to eat more lately and it's freaking me out a bit. I'm very good on healthy food choices, though so at least the extra ounces of food were good protein and not fries or something.

I accidentally ate 8 oz of salmon by not checking portions ahead of time. I felt full, but not over full. I also had about 6 brussells sprouts. Have I stretched my pouch or is this normal at 6 months out? Thx

I am 46 and had the sleeve right before my 46th birthday.

Starting at 3 mos out, I drank red and white wine, off and on, not all the time. Maybe it slowed my weight loss, but I have my sanity to consider, too. I'm happy with my weight loss so I can't say I feel any pressure to give it up. I do log the calories, though and try not to go over 1,200/day. I'm 6 mos out now.

I know this is different for everyone, but the only pain I had was that the drain made my left shoulder hurt. When they took out the drain I was fine. My surgery was laporoscopic, so there was no stomach pain. I was nauseous on day 2 for 10 minutes and never had that happen again. I vomited once from eating too much in my 2nd week out but never after that one time. Actually I was like, "that was a piece of cake" about the surgery. Definitely no pain problem except for the drain, which was only for 1 1/2 days and I had a pain pump, but it was more just annoying than serious pain.

I am hypothyroid and take Synthroid. I seem to be losing the same as other people. As long as you take your thyroid meds you should be fine.

Here is my 6 month update: I started the process at 331 lbs and now am 255 lbs; I went from size 28 on top to size 24; 48D bra to 44C bra; and from 28/30 on bottom to size 22 jeans. I lost the double chin. hair loss not a problem. I'm off diabetes, triglyceride, and cholesterol meds. I no longer need a seatbelt extender on a plane, and I can walk without being out of breath. I don't exercise like I should, I've got to get on that. I am very good with portion control, and used fatsecret.com to track calories until I got used to calculating it in my head. I eat fast, pretty normal bites, but about a cup of food only, often less, 3 meals a day and I usually don't snack. I drink wine when I want. My tummy is fine with all foods that we are allowed. I've got restaurant ordering down to an art, and always have a to-go container. My dining companions don't notice anything. I didn't tell anyone I had VSG and I'm glad I didn't--there was just no need, and who wants to have to hear everybody's opinion about WLS?. I'm eating less, period. And that really is what VSG does, so it's not a lie! The biggest change is that I changed from a diet mindset to a lifestyle mindset and stopped stressing over stalls and the scale. I realized if I just ate right it would eventually come off and I was right so I started to trust the downward trend and just get on with life having new habits instead of obsessing over every carb. I don't eat rice, bread, or Pasta, though. I have a bit of potato, but like 1/4 baking potato or less, not a whole one. I cut it before I cook it for portion control. I feel way more optimistic about life. I'm still big, but I'm no longer huge, and that rocks! VSG was the best decision I ever made. I haven't been 100% perfect with my program (lack of exercise), but I'll get there. I rely heavily on portion control and now that I'm used to it, it's automatic.

I'm starting my 4th week out of surgery, and have hit the dreaded 3 week stall as I transitioned to soft solid foods. I looked at my calories eater vs. calories burned ratio for the past 2 weeks on fitday.com and saw that I'm burning 20% less calories since starting solid foods. I'm not yet cleared for any exercise but walking, but clearly something had to be done. I don't like walking in the mall, the neighborhood, anywhere. I cant stand walking without a destination. I am so out of shape walking is about all I can do, though. I found a walking DVD and tried it out this morining, and it solves my problem completely. It is a 30 workout by walking that burns calories equivalent to a 3 mile walk. If anyone else is in my situation, here is the info: Leslie Sansone's Walk at Home: 3 Mile Slim & Sleek Walk DVD It wasn't too hard for me, which means it isn't too hard for anyone lol, and is a great way to ease into exercise when you're heavy and out of shape. I plan to do it every morning before my shower.

I'm starting soft foods tomorrow, and will be posting recipes on my blog as I go along. The first one is up at Gastric Sleeve Foodie: My first soft foods recipe Let me know how it works for you.

My nut says 1,000 calories a day but that just doesn't sound right. My natural tendency is 650-850/day. My nut says if I do that, when I stall I'll have nothing to cut back on because my body will already be adjusted to low calories. ??? Does anyone have info on optimum calories?

Need pants, jeans, tops, whatever, especially professional clothes for work. I don't need T-shirts. I will Paypal or send check for postage. Please send a PM if you can help. Thanks Donna

My surgeon lists the following as what to eat: Yogurt with no fruit in it Tomato Soup Strained creamed soup (not sure how to strain or why) Milk pudding Protein shakes Is there anything that I can add to this list to make it more interesting? Remember, full liquid stage only, no puree yet.

Started eating more, lost more: 4.6 lbs this week! HW: 331 SW: 313 Current weight: 283.6

I buy timeless mid 60s type pieces, and they really serve me well. I'm still wearing stuff I bought 15 years ago and it looks new and classically stylish. When it gets too big, I'm gonna miss it--but that's going to take a while. I'm down to size 28, which is a big deal for given how big I was. It will take forever to get to an 18, but I'm in it for the long haul. In the meantime, there's always the Roaman's catalog.

Fat or thin, I've never had a problem attracting men. IMHO they are just doing what they are trained to do--they're throwing shit at the wall to see what sticks. Wedding band? They don't care if you don't--they're just trying to figure it out--or you're "safe" to flirt with because there's no future. I wouldn't be bugged or bitter about it. Just flirt back, with boundaries. Enjoy it.

I'm back into size 28 jeans!! It was stretch pants for a while there! It might not sound like much, but when you're a heavyweight, it takes about 20 lbs to go down a size.

Congrats! Please keep hanging around for the newbies! You are an inspiration!

Today: 288.2 lbs HW 331 Surgery wt: 313 (7/14/10) I feel like I'm the slowest post-op loser on the board!

Somebody on here posted about fatsecret.com but I couldn't find the original post. After checking it out I switched from fitday.com yesterday. Fatsecret has all our WLS foods, brand name diet foods, and Protein powders/drinks in their database, so I don't have to enter customized foods. Anyway, it has everything fitday has, plus a function where you can add buddies and see each other's food logs. If anybody wants to be my buddy on there, look me up: Donna4545 Cheers!

Go to Blackberry's "App World" and search "Calorie Counter". It's free and it syncs with your fatsecret.com food tracker. Great for travel. I just switched over from fitday.com because you don't have to enter a bunch of custom foods--stuff like Isopure is already in there, and lots of brands.

I'm 46 and I can't wait for my BMI to be less than my age. I agree about the 40s being great--I'm divorced, no kids, employed, and the happiest I've ever been. I wish my 40s could last longer.

So how is everyone doing?

I play Diablo II: Lords of Destruction, where I have a level 75 Sorc and a level 17 zon. I play irregularly, but would love to partner up with anyone who plays on USEast realm.