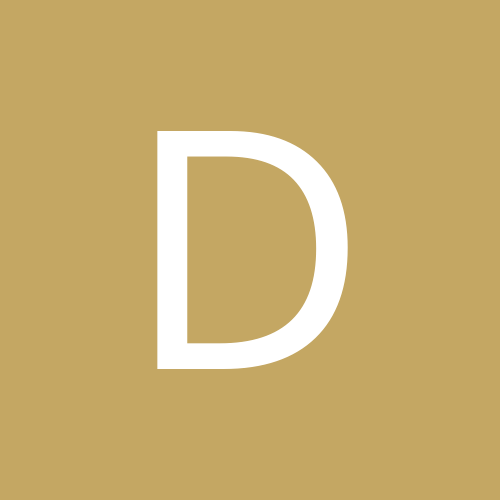 Debbie031010
Gastric Sleeve Patients
Content Count

52

Joined

Last visited
Everything posted by Debbie031010
I am an african american women who is pretty jazzie....I have a short hair cut and now my hair is beginning to thin!!!! Help!!! Wigs are not a option. I have started taking Biotin 5000mg, any other suggestions? VSG: March 10, 2010 Dr. Jason Balette Houston, TX

I have BCBS of Texas (PPO) Federal Program..and my doctor's assistant helped us to completed all paperwork which consisted of 5yrs of medical records. VSG: March 10, 2010 Dr. Jason Balette Houston, TX

I recommend you buy a case of Water and about 10 lemons... open each one bottle and squeeze some lemon juice in them. When you go to work tomorrow, give them a gift from you.....hand each one of them a bottle of HATERADE!!!! Much Love VSG: March 10, 2010 Dr. Jason Balette Houston, TX

You plan is bigger than you think right about now....Stay strong, better days are coming....God Bless

I bought the FILA brand and so far I can't complain. I ride the Park and Ride and walk to and from the bus stop. I think they are great, of course I paid $29.99 at Ross instead of $99 at Sketchers. I can feel the difference. When I exercise, I use the FILAs (great workout). I recommend them but shop around, there are several other brands out there that cost less.

Good Morning, I have decide that I can no longer hang on to clothes that do not fit anymore. It is costly to get clothes taken up...I use to wear 22/24 and I am down to 16/18 and some 14 depending on the designer. My home was damage in hurricane IKE and I had to buy a whole new wardrobe. It was only a year and a half ago. and some clothes I never wore. I gave alot of clothes to my BFF(s) and now its time to have a garage sale this Saturday and get rid of them. I feel "it so hard to say goodbye to yesterday". I love the new me and so it is time to move on....so Saturday, May 29 @7am...they will go on sale to anyone willing to buy them....and if I do not sell them, then I will pack them up on Saturday and donate them to Goodwill. I plan to sell shirts for a $1, Suit $5-$10, Coats $20 and Jean $5. This will also give me money to slowly buy new clothes. I don't worship material items, but you know when you have been in a place for :sleep0:so long, its hard to say GOODBYE! Someone has to relate to this, I know I am not along.....Much Love

You look marvelous!!!! You continue to inspire me. Now, tell me how you have shakin the fat off those arms.... I bought the shakeweight, its not working so my body is shrinking fast but my arms are conversating to each other :001_tongue:(shaking)...HELP!!! Much Love Debbie

Hey there Texans, I live in Northwest Houston and Dr. Jason Balette, :001_tongue:in the Woodlands is mine and my husbands doctor. I was sleeved on March 12 and my husband on April 21. I have lost around 36 lbs. Lets keep in touch.

Well, I have been on PPI for years. Now I take Zegerid, which now I is being sold without prescription. My doctor repair my hernia when I got the sleeve and we thought the reflux would go away...well it didn't. So I am back on Zegerid and doing fine. I hope to decrease for 40mg to 20mg when I get to my desired weight.

My husband was sleeved on April 21 and he has lost 28lbs. already. Men tend to loss weight faster than women (I think), and he has not followed his diet like he should...what I mean is he doesn't eat or drink cream of wheat, milk, soy milk, smoothies, etc....The only thing he would drink is Isopure (mango peach), water and broth...he loves it. He sucks on Rice Crispies all day. He skipped mushie foods all together and went straight to soft foods. He has his check up on Monday, May 10th and the doctor told him to stay on soft foods 3 weeks. I am working hard to get my weight off and its just falling off him, the best part is we are doing it together. I am 3 months out and have lost 36 lbs.....I know he is going to catch up with me real soon. Good luck to you victorbeatles, you are doing great!!!!

Wow, this is a great testimony...I to travel and I cannot wait til June when I will travel to DC....NO MORE Extensions for me!!!

I just came back from walking my dog....I skipped mushie foods and started soft food earlier than I was suppose too and I did not loss for two weeks. I told the doctor, and he told me to stay on soft for three weeks instead of 2 weeks. I think our bodies have to adjusted. Please don't cry, it will get better before it gets worse. Just keep eating what you are suppose to eat and drinking as we are suppose to do and believe me, its coming. In a few weeks from now you will post, I lost more weight... Be encouraged!!!! Keep your head up, go to the mall and try on some big girl clothes and see how much weight you have lost. I do that sometimes and it makes me feel good. I am still in big girl clothes but it went from size 22/24 to 18. I don't buy alot but I enjoy dancing in the dressing room mirror....lol

I feel you. Its been almost two weeks and I have not lost a pound either. My husband just had the sleeve on April 21 and has lost 10lbs. in 3 days. It looks like I loss 3 to 4 pounds every 2 weeks. My doctor said I can eat regular food, but I stay away from breads and keep my cal. intake to no more than 1500 a day. Let's hang in there, the sleeve is bound to work!

Some people loss every week... I am like you, I have not lost any weight this week. I saw my Dr. On Monday and he said I can eat regular food but I am too scared so I am staying with soft foodlow carbs. It will start coming off again.

I am like you PNW218, I stay on the liquids a week and a half and moved right up to soft/mushie foods. Fish/tuna has become my favorite friend. I eat a salad with lunch and dinner. Passing my waste seems to be my biggest problem. I went through a week and a half of no weight loss and I almost went crazy and then I loss 4 more lbs. I tend to weigh myself every morning hoping for a great result. "NOT" it just takes time. Hang in there, I just believe it is gonna get better.

People are different. Right before I was getting ready to have my surgery. My husband and I were at bible study, one of the women ragged on Bypass Surgery, so I decided not to ask for prayers. After my surgery another women in the group notice my weight loss and I told her that I had surgery and she praised me, which made me feel good. Now, I only tell those who are in my circle, which is very few. Tomorrow bible study is at our home and my husband has decided not to say anything either. I leave it up to him who he wants to tell. He just recently told his family, he is schedule for VSG 4/21/10. My mom, dad, brother and sister are so supportive. Thank God I am a strong christian because I have hear some people say "This surgery is a bailout". Needless to say,:tongue_smilie: some people now know how I feel NOW, and I said it with a smile.

Hello mommaof4yoopers, Good to hear from you. I am doing pretty good, excited about my transformation....The outfit I have on today at work reveals my shape (with less bulge)and people keep say "You look so skinny" well I am really not that skinny but its coming. I am having a problem with oatmeal, it does not process in my system well (even the Water down version). I keep carbs to a minimum, but I skipped mushie food and went straight to soft foods. So the doctor told me to stay on soft food for 3 weeks. In the 3rd week of post-op I had a weight stall, I just stay away from fatty foods as much as possible. But I must say I want some mexican food....lol

Sam, I had surgery on March 10, 2010, loss 20lbs. the first week and then another 6lbs.....all of a sudden I gain 4lbs back the 3rd week and I began to feel like a failure. Shook it off, "put my big girl panties on and dealt with it." Now its 5 wks later, I have lost 30lbs. It will happen, keep your chin up and SMILE!!!! Remember, its an adventure....lol

My doctor told me I had to stop smoking a month in advance and then he said I could not pick it back up.....oh well!!!

OMG!!! I don't know what you looked like before but you look MARVELOUS!!! I have alot more weight to loss but you are keeping me inspired!!!

I am in Houston, TX and you are right...Seafood is part of my meal every day. I do miss my mexIcan food so I don't eat out.

Congratulation!!! Keep us updated, BCBS approved me and my husband in March.

In August 2009, I told my husband that I was interested in VSG. He said I was crazy...he is not letting anyone operate on him. Well, in Jan. 2010 we both went to the seminar held in The Woodlands, TX with Dr. Jason Balette. After the seminar we decided on to get the VSG (remember, he's the one who said no one will operate on him). I work for the Feds and BCBS covered the sleeve, so on March 10, 2010, I began my journey, weighing 241. Fifteen days later on March 25 I was weighing 219, then by March 30th I weighed 216, 25lbs down, YES!!! I problably did a big NO!NO!, within a week in a half after surgery, I jumped to soft foods. I needed to chew something, the hunger was gone but the need to chew food was still there. I felt I was well on my way but on April 2, I had gain 4 lbs. back and that bothered me alot. I was execising at least twice a week but the weight stayed with me, I was getting sad. I realized that I was not consistently passing my waste, so my husband recommended I drink a capful of Aloe Vera juice twice a day, and guess what it worked...and now I am five weeks out and I have lost a total of 30lbs, I now weigh 211. Now, back to my husband, he cancelled two schedule surgeries but has now come to the realization that he needs the surgery more than me..(he has diabetes, sleep apnea and high blood pressure). So, on April 21, 2010, he is having the VSG. It took alot of prayers to settle his mind but he gonna do it. So next year on our 25th Wedding Anniversary we are going to treat ourselves to a week long cruise. I am so excited, together we will do it!!!

:sad0:My concern about trading addictions is SMOKING!!!! Who can help me understand???? HELP!!!!!!!!!!!!!!!!

Debbie031010 commented on Barbara278's blog entry in Blog 1110

Barbara, Look at you, 43 lbs. that is GREAT! I have constipation and began drinking Aloe Vera from GNC everyday and it has done wonders. 1 capful in the morning and evening. Think about it, I feel so much better.