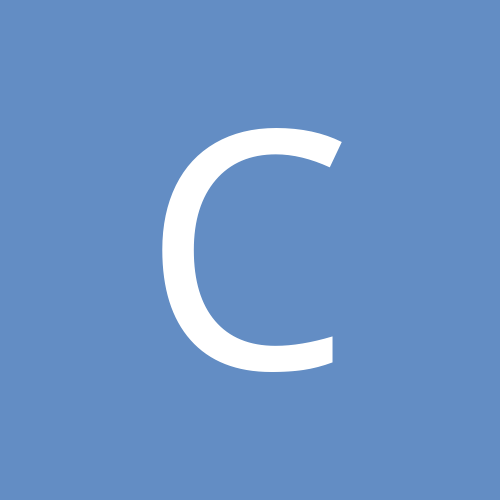 carolyn24seven
Gastric Sleeve Patients
Content Count

950

Joined

Last visited
Everything posted by carolyn24seven
Hi all, yes I did have a good gym afternoon. I am getting really good at lifting weights/using the machines. I can really feel it in my arms. I am still at 35 min on the bike. I am exhausted at 35 min. level 3. Weight: 199 still. I do not care. I am so happy with my results so far that I am giddy. I am going to a session of hypnotherapy on Wed. To help me get over the "I don't deserve this" idea. I really do want to get to goal by June 1. April 15 is my 6 month surgeriversary. I think that is too soon. I am going to do everything I can to keep this tool working for me. I am feeling hunger again. Darn it. Right after I eat. The gherlin is back. And it wants cookies. Thank God not chocolate. Not gum drops. or licorice. Just cookies. Maybe it is head hunger? Anyway I hope the Hypnotherapist will/can deal with it . Sorry I got off track.

Wow! your hair now matches your hot new look. You have really brought it all together! Congrats Tiffy.

DeeDee and Chancie: AWESOME! I am sooooo happy for both of you. I will weigh in at the gym later and report back. (remember, I am the one with the evil goofey scale) I love the measurements, I think it is a good way to realize we are reaching our "goals" in more ways than just scale weight. Thoes measurments mean we are getting healthy! How about if we add BMI to this thread? I only get mine done once a month along wiht my measurments. I am willing to share, makes me accountable to you all. I need that. Good job SleeveSisters!

Hi, You are in my neck of the woods! Welcome. I will be happy to help you. What do you want to know first?

I think from reading your posts it is how to make a decision.

So, I will answer that first.

Read alot of the threads on here.

Take your time. Post questions when you have them regarding what you read. Do not dwell on the negatives.

This operation is major surgery. It is a serious life changing event.

Make sure you are ready for it. Emotionally mentally physically.

Do you have a support system? ( Mom Dad Friends?)

We can be part of your support group. We are all here 24~7.

 

I love this board. I love my sleeve.

 

Be patient with yourself, don't try to do this all on one day. Give yourself the gift of time to really decide.

The sleeved stomach is a TOOL for weight loss. Weight loss will not happen like a magic pill. You do have to take some responsibility for USING the tool.

OK, that is probably too much info for the first effort.:001_rolleyes:

 

Hugs,

Carolyn

I lost 53 lbs in 3 months. I ride an exercize bike 2 times a week for 30 min. I have been to 2 water classes in that time. I have done the upper body machines 3 times. I have 34 lbs to goal. I expect to be there by June 1. (or sooner) I may lower my goal to 150 depends on what I feel/look like at 165. I am 5'8". You cannot compare your weight loss to others. Too many variables. Use this info only as a guide line. Do not beat yourself up if you do not reach these levels. Just keep the faith and keep moving. You will reach your goal.

your uncles are just mean. mean people suck. That is a line form some movie I saw. anyway take all the advice posted before me and make up your own mind. I love my sleeve. I researched the band 4 years ago and decided it was not for me based on the few numbers of people reaching and maintaing goal. It took me 3+ years to find out about the sleeve. I am on to the happiest, healthyest, sexiest, life possible for me. I wish you the same. Good luck sweetie, keep posting.

hooray, welcome to the loosers bench sleeve sister! away and down we go!!!

WOW! Congrats to both of you! I am so sorry you had to suffer. I am so glad I was able to come on these boards and research the sleeve to my satisfaction. It has worked so well for me. Thank you for sharing your stories. Continue to do well!

I think I get it. This board is to be used for information about how to deal with any problems that occur Pre and Post VSG surgery. Food issues, head issues, body issues. This board is not to be used to determine which surgeon you should use. VST takes advertizing dollars form the surgeons in Mexico, that is what pays for this site. So, I can use this free site to talk about anything, except to trash a surgeon/programme. Seems fair and reasonable to me. I get that some people have an "agenda". I get that you absolutely should not make a surgery decision based on soley what you read here. I think the remaining value outweighs the minus of the trashing of any Doctor. I do not think horror stories does any good for any one. Every patient, in the US is told of the possible complications of any surgery before the operation and has to sign a release form stating they have been advised. There are possible complications with this surgery no matter where you get it done. I value this board in dealing with what ever complications arise in any one persons recovery. To be able to come here anytime night or day and get a response to a concern is truly a great asset and relief. I suggest we all look at what good comes from this availability and move on in that vein. Accept the necessary limitations of this board for the value recieved. This is of course my very own "never to be humble opinion". Please laugh here. or at least chuckle.

I did not have epidural. I had minimal pain. What pain meds I got were thru the IV into my hand. I was fine. This is the frist I have heard of epidural for barriatric surgery. It does make sense. Talk it over with your Dr.

thank you for the reminder that the sleeve is just a tool, and, if we do not use the tool it cannot work. Think tooth brush, sitting in the holder it will not clean your teeth! Just go back to basics, water~protein~exercize and you will get back on track. Good idea to use thoes small zip locks. We all need reminders, and, you can always have two if you are really hungry one day. Plan your meals, for left overs and while eating out. But, every once in a while, splurge and have something that does not keep, so just have what you want like a treat and then let it go. Again, use this tool to help you achieve your ultimate goals. ya gotta set some! lol good luck and thanks for posting.

great job! great NSV about the seat belt too. I have to take a 5 hour plane ride in May, I am so hoping the seat fits, not squeezingly tight like before. we shall see.

yaaay Tiffy guess we all know what your new exercize routine will be come April. LOL Seriously, congrats on all the great results.

Oh Bill, I hope you are into other threads than just those. Dr. Almanza was my surgeon also, but I continue to get lots of great help and support from this board. I just go into other threads. Stay with us Bill, we can help you and we are willing. Carolyn:thumbup:

Hi, the guest house and old clinic are not far from the Marriot. THere is plenty of parking there, and the staff driver could pick you up there. You can get driving instructions from map quest or Marriot for that matter. I know there is not much room for parking at the guest house. I do not know about the parking at the new Hospital, at the old one there was 0 parking. Good luck getting answers.:thumbup1:

Hi Doris,

Welcome to VST. You will get lots of info and positive support here. This is a great group.

Are you just starting your research into VSG, or WLS in general?

Try cruzing the pre-op threads. Many of your concerns and questions will be answered there.

There are so many different threads on here now. Can get alittle confusing. If you clik on the forums tab it will take you to a screen where youcan scroll down and find an thread that interests you.

I am NOT discouraging you in the least for posing your questions. I just want you to get lots of answers back, and if you are in the right thread you will get a much better response.

PM me any time.

I do not know how to post pictures or get in the chat room here. I am not real tec savy. Sigh. oh well

Keep posting

Carolyn

Chancie: Picture in that stunning outfit please! That is such a great NSV. I am so happy for you. These shout outs are some of what keep me on track I swear. I love my sleeve. To Doris1970: The pain of all you have been thru all your life being overweightVS Maybe 4 days of pain? ummm yeah you can handle it. I am 63. The sleeve is for seniors too. I had minimal pain. Uncomfortable was more like it. I am going to PM you so we can chat. This thread is for the little victories we are experiencing each day. You will not get alot of the help back that you need here. Look for a Private Message, then go to User CP tab and click. Glad you are here to join us!

yaay every one of us. We are all doing so well. Even Chancie. Small set backs do not detract us from the ultimate goal. I hear no one giving up. Excellant. Most positive "meeting" I have been to. Thanks everyone on this thread!

yup yup yup a doodle. It's official. I am a One~derland sister now. 199.5 Huge sigh. I upped my workout today also. One more level up on the bike and 5 min more. Plus I am doing upper body weights so I increased the reps on thoes. Bring on summer, I am gonna be sleeveless!!!

very good of you to share. I too wondered what it looked like. I have my Xray photo of my sleeve,but, nothing actually inside. I can share this with my friends/interested people. Thank you.

Okay you young whipper snappers. You can buy the (my) Grannie panties at Costco in packages of three. they are strechy kinda girdley things that fit to your body and do not bag~baloon~sag. I am still wearing the 2XXL's from when I was 252. they just shrink right down to your size. I can hardly wait to see them get baggy. HA! nevertowearathong,Carolyn

Welcome! oh boy a new sleeve sister. Glad you started posting! I am praying for your easy recovery. You are gonna do great!

Hey Tiffy, I thought you were going to get a new "short" hair do? I love the attitude in the hat~~just wondering if you got the new cut.

Carolyn

BLAQK:gottalove the Brittish. What a great attitude. STEPHANIE; Leave your "best friend" out of the discussions reguarding your WLS journey. Unless, she ask's, don't tell. She has made herself clear. Now move on and let that issue between you die. It will hurt your friendship if you do not let it be. Do not allow her opinions influence your decisions. Do your research, make informed decisions about your own health. Try not to be hurt by her negative comments, she is also dealing with weight issues, and like !1Linda said, she will feel like you are doing something and she isn't. This sleeve is very successful. Be aware that there will be people that will say negative things about you when you loose weight. However, It is sooooo much easier to just smile and say, so sorry I offened you with my thin healthy self. lol Just take it one step at a time. Enjoy the journey.

I sent her an Email yesterday. I am concerned also. I know daughter Allison has trouble with anesthesia, so I am just praying there were no complications. She should answer back soon. God Bless you Donna and your family.