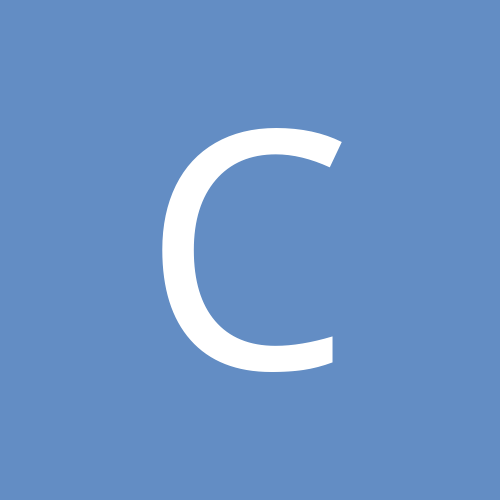 carolyn24seven
Gastric Sleeve Patients
Content Count

950

Joined

Last visited
Everything posted by carolyn24seven
quick NSV-- I had the energy today to go all day getting the house ready for a reception. No naps and not hungry at all! AMAZING! Had to stop and remind myself to eat a yogurt at 3 for lunch! I love this sleeve-it is still working for me! yipee!!!

I am just checking in. I haven't been on in quite awhile. I am still at 175 lbs and holding. I stopped loosing on purpose. I was looking like adeflated baggie. My skin is adjusting better now. OR< I am getting used to the "look". hahaha anyway, I am happy and healthy and doing Tai Chi and loviing life. It is very easy for me to maintain my weight loss. the sleeve is still a great tool for me to keep my weight down. When I am ready to loose the next 20, I will start using the p...

sounds like your trainer does not want to learn. Hummmm? Try talking to the Head guy again? I agree you need a trainer for correcting the positions. Wish this guy would get on your side! Maybe you could show your trainer this site? Depends on if he wants to learn anything. Good luck keep trying. I stopped working out and I am starting to "bag" Gotta get back to the gym!

This is a real mind snarl. I still do the same thing to myself. I KNOW I should go to the gym. I know I should take my suppliments and eat more veggies. All I can say is---THank God for my sleeve. Scarey? you bet. So glad I went thru with it? Oh yeah. This is the best thing I have done for myself. EVER. It is the tool I needed to get the weight off even though I am NOT perfect at it. So, give yourself a break, fight the fear and get the 20 gone so you can get the help you need. Stay away from the gym. Just go for a walk 2X a day. 5 or 10 min.each. Be easier on yourself. Breathe, smile, live.

hello, ssaw your post about your Mom.

How much was that procedure?

Is she happy?

Was the recovery long?

Can I E-chat with her?

thanks,

Oh so great! Hppy for you! A precious baby girl, lucky U!C O N G R A T U L A T I O N S !!!!!!!!!!;-}}}}rest!

I am not at goal. I am 5' 8" and 63 years young.:svengo: I am a size 14. I am happy with that. My hubby is happy with that.:001_wub: I dont think I want to loose any more. I look a bit like a deflated baloon.:scared0: My face has so many wrinkles now, not a place that is not wrinkled, unless I smile, so, I smile alot.:biggrin0: I look great in clothes, but, not so good without. No way can I go sleeveless. Swimsuits are so embarrassing. Even in a size 14. My lumpy legs are awful!:scared0: If I loose anymore it will just get worse. I do not want to have to go have more surgery. Besides, I am only 4 months post op. so, it is too soon. I am thinking maybe I should just stop the weight loss and see if my baggy lumpy skin goes away? Oh phooey, who am I kidding. That is not gonna happen. I am working out at the gym 3 to 4 times a week. I can feel my muscles. :thumbup: I just think I should put the brakes on deflating any more. What do you think? Anyone else dealing with this?:confused:

Jane, thank you. I like the web site. Wonder if they ship free to USA? I will have to give it a try. Now I know where Aylesbury, Bucks is located! I thought you were in Pennsylvania. (bucks county) this site is so amazing for all the people all over the world! LOVE IT!

Christie: thanks. I believe that also. It is just a little harder to live it. lol Jane X: Collagen suppliments? I know about collegen in the cream form that you put on your face/skin. But, I have not heard of supppliments. Like pills? Hummm. I am using various creams and I am getting facials etc. Believe it or not getting a MILD tan has improved the look of my skin. NO sunburn. I will be going back to Anaheim next week. I will look for the collagen suppliments at my health food store or Pharmacy. Thanks for the heads up, I love this board for this reason! ;-}

Sheeze I forgot to weigh in yesterday. 180.5 Still. I am happy with staying that weight for so long. I believe my skin is catching up a bit. OR maybe I am just getting used to seeing it this way. hahaha anyway, I am happy healthy and loving life. I will probably go to loosing again next month. I think I am mentally ready to be in the 170ties. Ever since I looked up my height/weight on that site someone posted and I found out I am not obese any more and that I am "normal" (ME NORMAL!) I feel like I am done. Officially done loosing. Now,I think it is up to me to decide if I want to be any thinner. I really like how I look in clothes. We shall see. Maybe I just needed to take it a bit slower. I like learning about myself. This is good. I like that I can manage my sleeve. Hope I am not deceiving myself. Nah, can't be, I am too darn happy!

I haven't been back to this post for quite awhile. Well, I am at 180 still. and still exercizing. I have been eating a bit more. My face is ----well I am adjusting to it. I look good when I smile so smile it is! I think I will have the "life style lift" done in December. it pulls the neck up and the mouth area. It is approx $3,200. in Orange County CA. I am thinking of going to Mexicali for arm and leg lifts. Just too expensive here in SOCal. I would do this next Feb or March. M A Y B E. I have not made up my mind. I am in Cabo San Lucas Mexico and just about living in a swimsuit. So, I am getting adjusted to what I am seeing. I am so active, I would NEVER go back. I am NOT sorry I got my sleeve done. I am just coming to terms with this weight loss. The weight coming off is so good in so many ways that count for so much more than what I see in the mirror. I get it. I just want to make it a little better. Kinda tweak it a bit. Anyway I will let you all know if and when I do "anything" surgery wise. Until then I am going to keep exercising and smiling. lol

YEA Chancie!!!!! I saw the NSV was from you and thought oh goodie~I love Chancies posts. But this one is the topper of them all. SOOOOOOOOOOOOOOOOOOOOOOOOOOOOOOOOOOOOOOOOOOOOOOOOOOOOOOOOOOO Happy for you! You are and inspiration. You are one of my "angels" here on the Board. Thank you Chancie for being you. muah :-}}

Hi, I will try to pull some"chat type " meeting together. I do not know how to do it. I will ask Tiffy and get back to ya.

If you guys want to do an "on lin " meeting once a week, I am in. I get on lineMondays for the monday morning weigh ins.We could goto the chat room at a certian time and discuss any issues that have come up during the week . I think it would be easy to meet more than once a week if necessary. I tried to get a group of SOCal girls together for coffee and talk. aNever happened. Darn it. I wish you better luck. Steph: your Dr. is a jerk. get one that supports you. This sleeve is just a tool. We still have to do the work~USe the darn tool. That is where I get in trouble, not using the tool I have been given. It happens in every weight loss venue. I have to say, it is much easier to get back on the protein wagon than B4 VSG. Chrissy: how goes the burping? walking?

Hi girls, old timer here. (63) The shame of having to have your stomach cut out just to loose weight is mine also. Let me tell you all this. Stop it. Stop the blame shame game right now. I was so ashamed I would not even get in family pictures unless I was in the back. How could I let myself get that way? I had lost the weight many times. I was even in a TV commercial for one weight loss deal. Kept gaining it back + 10 of its friends each time. It is the same story with minor changes for all of us. I could not hurt my health anymore with yo yo dieting. My Doctor advised me to get used to my weight rather than loose/gain again because of what it was doing to my heart! CRIPES! I finally accepted the fact that I needed permanent help with this issue. That is where you all come in. Do your research. Make your decision based on what you find. I did. I am just amazed at my life now. I was 63 and waiting to just be done with life. I was ready for a walker/wheelie. Was having NO fun at all. Miseable. Now, WOW. I am so grateful for this change. I look at it like-some people get face lifts to face the world. I got sleeved to face the world. I am so glad I did. I am surfing swimming walking dancing enjoying. Amen So, stop beating yourselves up. If you have made the decision to do this based on your own good research. Have courage, God be with you. Strength will come. Positive.

Hi, yes it stops/subsides. Are you taking a PPI( Prilosec or acid reducer)? Gas X strips? walking right after eating/drinking helps. tell me you are not drinking anything carbonated right? My tummy talked to me for a while. 6 weeks or so? I cannot really remember when it quit. But it did. Hubby and I laughed quite a bit about some of thoes noises. giggle.

I have a friend in Qtar, she thought her computer would automatically translate into what ever languge she is sending the Email to. When I told her , no not yet, that tech age is comming but not here yet. She was very puzzled and took awhile for her to figure out she has to use a translate program that is in her computer B4 sending. I guess we are all blondes LOL

Hi kids! Burping is GOOD. Gurgling is good. HONEST. AND, here is what you really wanna hear~~~ It goes away.6 to 8 weeks out you will notice it has subsided to a tollerable level. See, the problem is: we girls are not used to burping out LOUD. Long Loud burps. We have long squashed the need/urge to do that. Well, now you have a brand new tummy that is like a 2 yea old child. It will do what it dam well pleases and you cannot do anything to stop it. So, just enjoy the burping for a while. Your new tummy will "grow up". (not out) and it will be all good soon. remember, 6 weeks is soon. Crissy: Prilosec is a PPI. Lots of nurses on this site, they speak in letters. I had named my new tummy, so it was not "me" doing the nastyies, it was baby "her". I Cannot remember now what I called her.LOL anyway, WALK BURP SIP. RElax, read sleep. Get ready for a whole new life. You will forget this part soon enough.

Welcome Chrissy! You will love being on the loosing side. LOL Hope you are feeling ok. take it easy and sip sip sip. walk walk walk. PM me if you have any questions you want to ask not for publication. Be well..

Mountain Lover: WOW good for you! I will watch for another post from you in the next few months. I too am at 180. Kinda holding there, I just need to get re-focused. I am so happy with the sleeve. It has made this journey possible. I will pray for you and your family. God Bless.

Tiff that is so great. Love the picts of you and the bus! lol loving life myself. I just posted 2 new picts. to my album. Don't have the courage to do a whole new thread about it. giggle. me in a bathing suit at 63. NOway I would have EVER believed that shot would be taken much less posted somewhere! Keep having fun!

pictures before and after VSG.

I am experiencing the deflated bag syndrome. I have alot of wrinkles now. I am using lots of products, not seeing results. I think I will go for the "life style lift" when I am one year out. It is a minor surgery that lifts the neck, jowls and cheek folds. ($3,200 approx) I do not care about the eye and forehead wrinkles. I need to do something about the upper thighs and upper arms. I am working out with weights, but, man they are flabby. So I suppose I will have to do something there. sigh! I am pleasently suprised that my stomach is nice. I thought for sure I would need the "tummy tuck" but I don't ~yet~. LOL Another 32 lbs off and we shall see! Anyway, I have no potion/lotion that works. I am just gonna be patient until October then~~look out wallet!!

Thanks for that post. I went to the site and I too am only overweight! Not obese any more. YAAA! that is a great NSV. I just keep seeing how fat I am and how much I still have to loose. So, seeing that page gave me a healthy slap back to reality. AND,even better still, according to that site~~ for my age and height I am NORMAL!!!! I still wanna loose down to the medical ideal of 150 though. LOL I am gonna change my calculator to 150. That is only 32 lbs more, so I can do it. Not easy, but I can with my sleeve helper.

Yipee! I am at 181.5. At one point last week it read 180, but, that was not a monday so ~~~. I won't change my ticker until it reads solid 181 180 etc. I don't do 1/2's. at this point. giggle Chancie: any better this week? Hang in there, you will be ok.