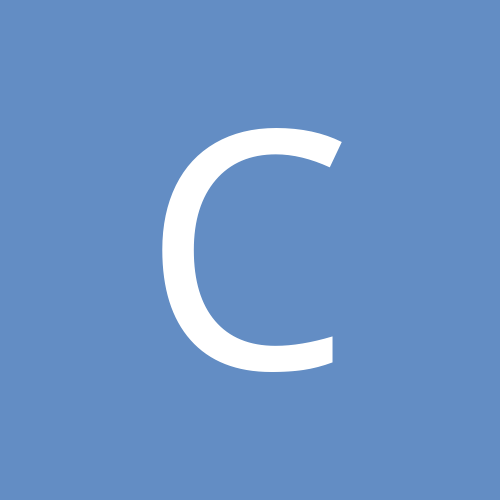 carolyn24seven
Gastric Sleeve Patients
Content Count

950

Joined

Last visited
Everything posted by carolyn24seven
Hi I am in Anaheim. Not real "local" but, with the internet--close enough. ha anyway you can PM me or direct email at: carolyn24seven@aol.com. I will "talk" to you anytime. ;-}

oh crud, I am up 2 lbs. darn it. too much playing and not paying attention to what I am eating. After weigh in this AM I went to water aerobics for 1 & 1/2 hours. man she kicked my butt all of=ver that pool! I ate very healthy lunch! Need to drink more protein. Glad to hear you all are doing so well. I will be back at it. Carolyn 184 today, can't bring myself to change my signature line. :-((

Brenda, That is the best NSV ever! Congratulations to you! I had tears of recognition in my eyes as I read your story. Amen Sister. Airplanes used to be so humilating. The shame/blame is leaving bit by bit. These shout outs are wonderful in the way they remind me of how far I have come. Thanks to everyone that posts here. It is still so easy to slip back to the old mind set, even thu the clothes don't fit anymore, the stinkin~thinkin lurks.

gsegura: talk to your doctor or his nurse. your nerves are warrented. Get comfortable before you take this action. You will be more successfull. I researched for 8 months, lurked on here for 3. I made the cheap-o decision to go to TJ. Thank God nothing bad happened to me. I cannot reccomend the experience to anyone else. Too much of a chance. I feel extremly lucky. I could use a support group in OC. I tried to start one back in Feb. Got no takers at the time. If you get a group going, please friend me and I will try to make a meeting when I am in town. (Itravel a lot) My town is Anaheim.Good luck to you, take your time, there is no hurry here. Get comfortable!

carolyn24seven commented on TDL's blog entry in Blog 2642

You posted just fine. good luck to you and your Mom. I am so glad you younger ones can get this done. You will not have to struggle thru 45 years of shame and blame. Plus you will maybe not have the health issues you mentioned. You are so gonna love your life with the sleeve. Have patience. Breathe deep. Enjoy the journey.

Hey, You look G R E A T !!! working that sleeve. Are you still doing the protein? My weight loss has slowed down considerably. I think it is because I got REAL tired of the protein drinks. I jusst kinda started eating what ever I wanted, in small amounts of course. Plus I have gotten so darn "baggy" looking I think I wanted to stop loosing for awhile and let my skin catch up? A little self sabotage? anyway am back on the protein once a day at least. Just wanted to know what/how you were doig it.

Thanks, Carolyn

yea Brenda! Keep at it. I too am enjoying being able to WALK. I have arthritis in both knees. Got them injected with synvisc one Sept 15. Had my sleeve a month later. I am doing sooooo very good. I am sooo happy. Weight went up a couple of pounds there for about 3 weeks. Up 3 down 1 Etc. Now it is back down to 182. I am back to drinking/eating my protein. I believe that makes all the difference, for me. Getting lots of exercize out doors now too. Man, it is all sooooo good.

Thank you for that link! It lead me to a path of eating disorders. I am very concerned about my 7 year old granddaughter. I believe she isdeveloping an anorexic tendency. Thank you again!

Tiffy thanks for sharing. I needed that. I am having to work the sleeve now. It has stopped doing all the work for me. I need to exercize more, so thanks for the motivation! Gonna go walk today and swim.

Coach: my neighbors finally got to know me. LOL honestly, I walked so much I met so many neighbors, it is a good thing. You will do fine. sorry to hear about the staples. I would not have liked that! That is minor, I sure there was a good reason. Enjoy your journey!

You do nto need to worry. Unless your liver is "abnormal" already. The Dr. will not close you up for a slippery liver. Theposts I have seen on here fro NURSES, all say you cannot shrink/unslime your liver in 6 weeks. It takes a year or better. The pre-op diet is usually to get some weight off and get you in diet mode for the weeks following surgery. It is a good mind altering tool. Try your hardest, you know you want this. Just keep reminding yourself you want a better life and suffering thru a diet for a few weeks is small price to pay for that better life. You can do it. Keep posting, Good luck!

Congratulations! I wish you the BEST on all phases you will be going thru. It is a fantastic journey. I love my sleeve. Keep posting. You will do well!

Liz, OMG you have done such marvelous work in getting yourself "right". Your situation was so miserable. I am so happy for your progress. That you have the strength and willingness of spirit to continue is so inspiring for me. My little foibles and set backs are put in proper perspective because of your courage to continue posting honestly. Thank you, you may still be on a difficult journey, if you look back from where you were, doesn't the journey to where you want to be seem shorter? and worth it? and "doo-able? That is how I am dealing with the back slides and "failures" I experience. I am a bit disappointed that I can eat so much now. ( 6 months out) I am longing for the uncomfortable feeling that made me stop eating earlier. Carbs fill me up so I tend to want to go there first. Bad habit I am working on. I just wish I could be satisfied with one egg like before. See? there I go beating myself up for my thoughts. Working on that too! LOL gonna get back to exercizing, I felt the very best then. Thanks again Liz, you are my hero. HUGS !!!

Here is a thought. Think of the sleeve as getting a tool to assist you in loosing weight. Instead of negative thinking. Just because I need help in losing weight for good, does not mean I am weak or what ever you want to lable it. I lost weight lots of times the "normal" way. I cannot keep it off. Weight loss and re-gain is diastarious for my heart. I just refuse to beat myself up for needing help to solve a long term health problem. Just my take on the whole WLS process. Very intersting the carb~depression link. I did not realize that carbs could effect mental health. Mine is good, so dam happy to be loosing weight I guess. I truly wish the best for anyone suffering with depression. Miserable deal. Do what ever you need to do to get yourself well.

do you work up a sweat on the trampoline?

AJW, did you ever get any response to the bat wings question? I wonder too. I thought I would have to have a tummy tuck, but, nope. Tummy is fine. Upper`arms and legs are another issue completely. I am working out with weight and doing the bike, but things are not looking good. I think my age is a problem with some of this. sigh. Let me know if you get any responses. and please let me know if you go for a surgery correction. I am not to your level yet. (size 6 smartie) so I cannot even consider the surgery option yet, but, I wanna know!!!

After my GB removal my husband made me warm chocolate pudding. runny mashed potatoes with out butter. This was back in 93 way before my sleeve. I cannot eat marinara sauce or ice cream or most anything full fat. I will get diarrhea before leaving. Instead, I take a small bite of thoes things and I am perfectly satisfied. So, just eat your normal reccomended diet for sleeve and you will be fine. Your taste changes as you get out further on the sleeve anyway.

so gladto see your post on here. I am happy for Linda. She has really been thru it. Give her my love andvery best wishes for a full and speedy recovery. IIs it too soon to ask if she has lost weight? I know she cares! I just want to be supportive of that effort also. She will be home soon I just know it. ((((hugs)))))

yayyyy! u & me 67 lbs gone forever. size 14 it is sooooo goooooooood !! Now the hair loss thing. Yup, mine started at 4 months out. I am still loosing some at the 6 month mark, don't know when it will stop. Maybe at 9 months? I don't miss it as I have so darn much of it. My hair is actually more managable now. ( is that an nsv?) anyway you are doing super, keep at it and just come post once in awhile. That is what I am doing. lol

I bought a size 14 swimsuit from Costco. It is baggy in the stomache. My waist is so little. I am not taking the protein any more, I am still losing. I am still exercizing, but, my thighs are a mess. I am gonna keep at it. Never give up. I am sooooo, loving life as a 14 going down.

Cathy=mountianlover: I am glad you have posted an update. I havebeen very remiss in posting myself. I am glad you are on your way back down! yipee!! I will tell you from my experience as frustrating as it is to loose slowley, it is way better for your body. I have handfuls of loose skin and the flabbest legs on earth. Don't mind it that much, I know I am a work in progress. My body will catch up (some) and I will probably get surgical help for what is left. I do not need to be perfect by any streach, just can't have these legs forever. One major thing this surgery has given/taught me is Patience. The: "Iwantitall,Iwantitnow!" theme has stopped running in my head. I am actually enjoying the changes that are happening. I just have to stop regressing into the old, "why did I let myself get so heavy in the first place" routine and just breathe in "I am doing the best I can each day and loving life now". Keep trying, never give up. You are worth it. Belated welcome to Onederland!

TTgirl, just saw this, hope you have a smooth recovery time. Dr. Almanza is great. I only did the diet for 6 or 7 days as I got a surgery date really quickly when I called. It did not matter for me. Everyone is different. do not worry about the pre surgery nerves. TOTALLY normal. Plus, once you get to the clinic, they will give you a "calm down" chill pill. LOL. I had to wait all day my surgery was not until 5 P.M. and I mostly slept, I tried to watch TV or read, but, just kept dozing off. My husband was with me he was amazed at how calm I was, then he figured out it was the drugs. He tried to get Dr. Betencourt to give him a RX of what ever it was for me for later. ha ha funny man. They really take great care of you. You are on your journey to a whole new world. You are going to love the nu u. Breathe deeply, let go, smile at the world to come. Be patient. Post often. We are all here for you. God Bless.

I am working so hard right now at my job I am NOT taking care of ME. But, my wonderful SLEEVE is. I am down to 189 on my hateful home scale. I had been using the "Dr.s" scale at my gym as my weight in spot. It weigh's me 3 to 5 lbs lighter than ole hateful. No time for the gym these last few weeks. I am still drinking LOTS of water and drinking my protein. taking my vits. That is ALL I have time for. I haven't even been on here. SORRY. Life happens. I am well. I am thriving.

Oh Chancie, I am crying tears of joy for you. I appreciate you so much for continuing on with your entries here. I do not have time to follow any other "boards" or "blogs" so I thank you form the bottom of my big ole heart. You are so good to tell us all the UPS and DOWNS of your remarkable journey. You keep me so grounded in the reality of keeping at it and not giving up! Thank You~Thank You~Thank You! ! ! ! (((((((hug)))))))

Yea Tracy! Once in a lifetime things are starting to happen for you.I hope you have many and often!