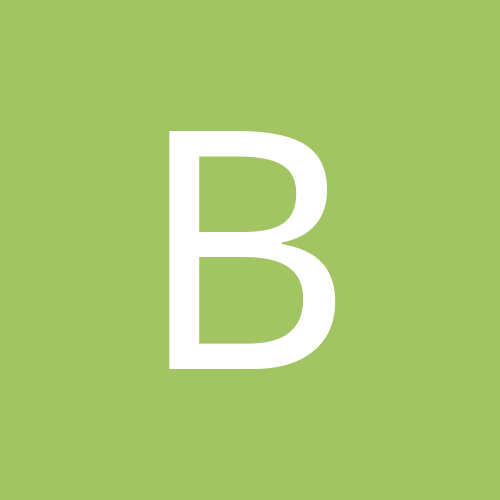 Bob_350lbs
Gastric Sleeve Patients
Content Count

591

Joined

Last visited

Days Won

1
About Bob_350lbs
Rank

Aspiring Evangelist


Birthday

06/22/1954
About Me
Biography

58 yr old disabled male, looking for friendship

Gender
Interests

watching tv, online dating, facebook, gambling

Occupation
City
State
Zip Code
Tracyringo

reacted to a post in a topic:

Weight regain with VSG?

camony

reacted to a post in a topic:

NSV shout outs

danithomas

reacted to a post in a topic:

NSV shout outs

bigperm

reacted to a post in a topic:

NSV shout outs

ginabee38

reacted to a post in a topic:

NSV shout outs

marionb88

reacted to a post in a topic:

NSV shout outs

just don't do anything stupid after surgery, do what your surgeon said, drink, drink, drink..follow the diet correctly..my surgery went great, great doc, great hosp, and I was walking for exercise within days of coming home, and never felt better in my life. Also, you can see how hydrated you are by the color of your urine, the darker it is, the less hydrated you are..and when you are allow to eat again, chewing is vital, as it keeping portions to what your doctor tells you, for us it was no more than 1/4 of mushies at first, all protein. You should be fine, but complications are something that can happen to anybody, including infections from the hospitalization it self, they are dirty places full of sick people & serious germs everywhere, even at the best of the best..it can happen, so you just have to be aware of to look for and when to call.

cover all your bases dee dee, go thru with trying to open the tubes, get a job in your state and start IVF, and also foster a child, an infant, to keep you company while you are going through this. don't make the mistakes I did, my tubes were blocked, couldn't unblock them, and didn't follow thru with foster child or ivf - money reasons..looking back I would have fostered a child and proceeded with IVF with/$ from foster care system. KEEP GOING..YOU WOULD BE A GREAT MOM!!!

OMG - you have got to try the WonderSlim BBQ snacks, their cheesecake mix, the chocolate cake mix, the chocolate marshmallow pudding mix, and the cinnamon and chocolate crisp munchies, not to mention their bars. They are all low carb, high protein, low call and delivery is free if you buy over $79 worth of goodies. Happy hunting for your snacky foods - I know I love them & they keep me on track. Oh, I almost for forgot to mention their pancake mix and the pastas - I like them very much too.

Be strong my fellow VSG'ers...it's a battle, the greedy food industry vs us. Buy organic fruits, veggies, and Protein. Our government is run by corporations...a billion dollar industry, what would they without us? Let our $$ speak for us.. You will be successful and keep the weight off...just boycott Mcdonald's and the likes of them....

You are so right, vent away...what I don't understand is don't they see how much obesity is going to cost them in the long run? With 2/3 of the population obese, it is only going to get worse, eventually ending up with diabetes, hypertension, heart disease, asthma exacerbations, degenerative joint disease, tons of expensive medications, surgeries like coronary artery bypass, knee replacments, etc...HELLO!! And, the number of people applying for social security disability is only going to increase, creating a significant burden on society. As obesity increases, so do all the co-morbidities. Claimant's with a BMI of 40 places a significant burden and starts to compromise the weight bearing joints, such as the knees. Today's obese children will grow up sicker and sicker, eventally on a plethora of medications, reduced ability to function, and early disability, directly related to obesity. Next to smoking, there is nothing worse for your health..Okay...I know I vented a lot too...but this is a huge issue with me too.

Hi Jennifer, thanks for posting. I can relate to your post, as it's been mostly a mental thing for me too. My thoughts are this, what about joining a commercial diet program? Weight Watchers or Jenny Craig? It might be a good way to stay accountable each week and get group support or personal counseling and a cheerleader on your side. I am thinking I might have to do that too. We have the restriction, just need the emotional support and encouragment to keep going. The weight will come off, slowly. Maybe it might take me a year to get the rest off, it depends on how I do with my calories, and for me, it's about 1200 on average per day, with walking to and from work as my exercise. I wish you the best in your journey, never give up, it is persistence and sticking with it that will get you there, and you will get there. And, another thought..the VG can also be upgraded to the duodenal switch, so that you have the malabsorbtion to help you lose weight and get back on track. I know my surgeon does this after high BMI patients get down to a weight making it safer.

Lan2K, I didn't realize you were struggling so much emotionally. and I really appreciate your honesty. For those of us with eating disorders, it more of a mental head game. I still wish I would have done it sooner, but I know in the end it;s all the same, diet & exercise. Whatever tool you can find to help you reduce your caloric intake, no matter how drastic, whatever it takes to ge you to your goal.

This same controversy regarding Dr. Betancourt is also discussed on the Obesityhelp.com web site. I haven't read so much controversy regarding any other facility or doctor. Really, I have read none at all regarding any other bariatric surgeon in the USA or MX, except for this facility/Dr. That is part of the reason I chose my surgeon, because there are no negative reports regarding Dr Cirangle or Jossart at LapSF or the hospitals they perform the surgery at. They are real hosp, w/real ICU, specialists, etc., right there. Buyer beware. If you can't do real, legitimate research, except for hearsay and what the patient coordinator advertises, how do you trust them? Yes, a few have rave testimonials and few have horrible, horrible testimonials. God help us all to have this surgery safely. I pray for those who are going through a rough time after surgery, and I pray you get the very best medical care possible. God bless you.

Well Chondra, you have a plan, and that is a good start. It was like that for me too, just a few bites of sugar and it was downhill from there. But,today is a new and glorious day! Yes, let's make a plan for today, write down our planned meals, exercise, drink some Water and viola! We're back on our way to success. 6 more months to summer and we are going to refocus and get there healthier, happier, and slimmer! Have a great day all! //////////////////////////////////////

Maybe skinny jeans will work for you, but I bought Levi's 545 and they stretch out, so I suggest getting them super tight. They are meant for people with skinny legs, like us. I got them at Kohl's in the Jr section, and they have tall, average, and short, which is cool. I bought size 17, and they fall off my butt, or lack of one, hehe...but they fit perfectly in the dressing room, I guess it is that darn stretch material. So, buy them super tight if you do get a pair.

Me too, I have a salad every night, while watching TV. It's my new "zone out" food. In fact, I eat fresh veggies w/every meal. Try the salad spritzers, they are great and add zero calories. It will help to keep you regular too.

Pasta, rice, the body treats just like sugar, just another reason to avoid it. Okay, I am a little Dr. Oz crazed now, but that is what he said. This knowledge helps me to make better choices. Sugar and white flour, refined carbs only make you crave more carbs, so it's best to avoid them. I am guilty as the next person for tasting and trying them out..but my weight loss stalled big time and now I am paying the price by having to work harder to get this weight off, my advice is, don't do it! Learn from my mistake.

Sounds like you will be okay, fortunately, you have a good guy there. A friend of a friend had WLS about 10 months ago and has dropped 150 lbs. Apparently, she has never had male attention before, at least not like now, and she has started fooling around and her husband is very unhappy about that. He loved her either way and still loves her, even if she is unfaithful. I don't know that much about her situation, but my friend says that she has gotten pretty big headed about her new looks and thinks every man is looking at her and wanting to sleep with her. Yes, she looks good, and I am happy she is at her normal weight. But, with 3 kids, it's kinda of hard on the family, they are not sure if it will end in divorce. But, after losing 150 lbs, she is a whole new person. I hope the best for them, and that it she will settle down.

I hear you Rose, after being an open book myself, I learned the hard way at my last job, and promised myself I would never be that way again. I feel much better keeping my private life private at work. Being the object of malicious gossip is horrible and I don't want to go through that again. I just want to get on with the business of living life as a thin person. But, even my sister commented today that I was at a normal weight and if I lost any more I would look about 100 yrs old. That stuff sabatoges me. She is a size 10, I wear a 14/16. What is that about?? I have 38 lbs to go to be at a normal weight. Whatever....sometimes, I just wish I would have never told them. But, I am so grateful for all of your support and I hope I can support all of you.

I agree, this is so personal, and who needs judgment from people who really don't care about us anyway. I only told the people who love me about it, but some of them thought my BMI of 39 was too low. One even said that other, bigger people need it more than I did. Well, maybe so, but I deserve to be healthly too. Anyway, deciding to tell or not is personal decision and everyone is different. Maybe I just want to succeed first, then I can tell and help others who are trying to decide to have WLS.