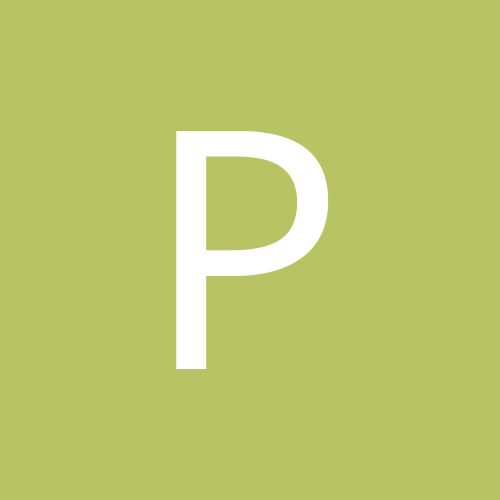 Puddles
Gastric Sleeve Patients
Content Count

96

Joined

Last visited
Everything posted by Puddles
Doing ok here. Down 51 lbs. It has been slow but steady for me since the start. I think part of that is due to the fact that I am a grad student and it is difficult to get out and do a lot of exercise with all the reading. Took 3 less credits (1 less class) this term and hope that gives me a tad more time to get out and walking more. Most of my 'shopping' has been from the boxes of clothes that I have here at home. I had done a medically supervised all liquid diet approximately 4 yrs ago and had a bunch of clothes from them in smaller sizes. What has been more difficult is to let go of the pieces I had that made me feel like I looked good. One of my kids finally told me I needed to quit wearing them as they looked big and baggy on me. As for food intolerance....spicy things and stuff with skin - ie apples/grapes/tomatoes do not seem to sit well. I LOVED spicy food, and still do, only now it is with the tums as dessert. Things with skin just makes my tummy not feel good - Pavlov theory at work as I have little desire for them after trying a couple of times. Hardest challenge.... Mr Love him dearly but he loads the plate way to much if he gets food for me. Yes, I know I should do my own plate and normally I do. This last term was a bugger and often when he got up I would be up in my office until dinner was ready. Trying to be nice he would do a plate for me. Had to ask him to not do that and try to not hurt his feelings as I know he was doing it to be nice. LOVE hearing how we all are doing. Great things coming our way!

I did initially. It is from the high Protein intake. I started using a children's probiotic and that helped along with making sure I included vegetables, especially those high in Fiber - ie broccoli, cauliflower etc. That helped tremendously. Notice if I have slacked on the veggies that I need to go back and start taking the probiotic for a couple of days and am back on track. Good luck!

42 down, 48 to go - almost to my halfway mark. How much have you lost? Congrats!

that is awesome!!! Waiting to crack 190. I have been close but having a small stall. Got a new puppy (8 months old)and she is getting me out and walking every day - hoping that helps counteract the 3 grad school classes I am taking. I feel tied to a book or the computer. I know the exercise sure does help settle her down so I can do school work. Waiting to see if it helps me crack this mini-stall. I am 4 lbs from my halfway point.... Yay!!

No I have not been able to either

I have heard some people do and some people don't. I have also heard some depends on good Protein intake as well. I feel as though my hair is thinner, but no one around me has noticed. Try to maintain a good protein intake as well as taking Biotin and mulit vits

I have had some hair loss, but not a tremendous amount. My hair was thin to begin with so it is noticeable to me, but not to others that I am aware of. Mr and kids have not mentioned it.

I have become a freeze baby! I am always bringing a sweater with me because when I go into a/c I am freezing. Sometimes I go sit outside in the Texas heat to warm up. Mr laughs as he is sitting there sweating I am covered with a blanket. Asked a friend of mine whose husband had a sleeve done a couple of years ago. He does not feel hot like he used to - she is now the one asking for the a/c, not him! lol I think it is that when we were heavier we were always hot because of the extra adipose tissue. Now that is going away and we are feeling colder. Less insulation now than we had before.

Misty - have to laugh.... If you get rid of the guy rather hit him it may work better. *re-read your post...gave me the giggles thinking you could get rid of a couple hundred pounds that way. Hope I don't offend.... just got the giggles*

Slow and sure here. I know if I increased my activity it would be more. Difficult to do with grad school. Have hit a couple of stalls - Needed to increase what I was eating and my activity and then back on track.

I did ok. I have found the key for me is activity. If I have no/little activity I lose very slowly. Once I increase my activity, it seems to fall off quickly. One would think that would be great motivation, but the morning rolls around and the last thing I want to do is get dressed and go for a walk. Have to find a better motivator!

I was never a big red meat eater so not that big of a deal for me. Never realized it until I met Mr and he commented on it. LOL Now meat loaf..... I make it with 1 lb of ground beef, 1 lbs of ground pork and 1 lb of ground turkey - so not that much red meat in it to begin with. Goes down easy..... to easy in some ways as I find that I still want more but my stomach is full. LOL

Haven't really thought about calories, but do think about Protein. Try to eat my Proteins first - primarily chicken, fish, shrimp etc. Avoid red meat (though I have had some meatloaf...yummy). Then work on veggies. Used to eat all of the broccoli or asparagus, now I find myself cutting just the tops off to eat. My downfall has been mashed potatoes - sweet and regular. Enjoy those probably more than I should when they are with a meal. Also exercise. I need to get more than I am, just hard to get out and do it. I live in the Houston area where it has been raining the last 2 weeks so that has been a convenient excuse....an excuse, non the less. I think that is something I need to more much more effort into.

chicken and shrimp have been my go-to Proteins. Marinate chicken in something you like...can eat that throughout the day. That and cottage cheese. Have developed a love for that, not sure why though.

Stalled for like 2 weeks, then lost, then stalled. Seems I may have lost this week but timid to get excited about it. Time will tell what the scales say in a couple of days - if it is the same or less than what it was yesterday.

Have not gotten intolerant, but have noticed that some things just don't seem to taste as good as they used too. For the liquid - that is a hard one. I could go a lifetime and not have a liquid diet again. Though I have found it helps me make sure I get my protein in. Limited to 2 different flavors of Atkins that I use and that helps. May want to explore different types of protein. For a while I was attached to cottage cheese and hard boiled eggs. That is all that I would eat. Not the best diet, but I was getting good protein in along with protein shakes.

That seemed to be a huge issue for me - the protein. I upped my intake and have lost 4 lbs this week. Was quite suprized to say the least. Prior to that it was slowly and sure weight loss. This was my first really big stall. Taught me a lesson to keep my protein intake up.

Had surgery March 22. I have been stalled for almost 3 weeks. I have lost 27 lbs up to this point. I don't weight myself more than twice a week, but the last week has been so tempting to do it more often. I try to make sure I am getting enough water and protein. I will admit I think part of it initially was not getting enough protein. I have increased my protein through using high protein drinks and bars (can only eat 1/4-1/2 a bar at a time, but try to get the whole bar in throughout the day) as snacks. I have also tried to make sure I eat my protein first, then any veggies. My biggest downfall is exercise. I know I need to increase and start to do more than the walking I have been doing. Just a bit frustrated. Don't expect to loose tons of weight each month, and know there will be stalls, but dang........this is feeling like forever! Anyone else having stalls like this?

I had my surg the end of March 2016. Like ttdish, I get hiccups anytime I eat to fast. Certainly does let me know I need to slow down!

How is everyone doing? I start to be able to eat regular food this next week. Rather nervous as there are some foods that I am afraid may be to heavy for my stomach to handle. Mr and I were at an awards ceremony last night. It was amazing how many of the foods to choose from were not healthy choices. Not one veggie to pick from either. Kind of amazing how my view of food has changed. Mr even commented - not in a bad way, just how I look at food now. He has had a good by-product of my change in food as he has lost almost 10 lbs in the last month as well.

Not really sure as I did not have a scale in my home until almost a month after surgery. When I unpacked the scale I was pleased at the loss, but it was not what it had been between surgery and initial post-op visit. Can't really say if there was a stall or not. With that being said... trying to not weigh myself more than once a week. Slow and steady progress will win this.

trish - I had my surgery on the same day. Live in Houston, Texas area. By 2 weeks I had lost 20 lbs. Week 3 was slow, but this week is back on track. Keep drinking Water and getting your Protein in. Only issues I have had is I did not chew some cauliflower enough and it came back up. Only happened once. I also note when I eat and am quite full I get heartburn. If it continues I will give Dr a call - maybe get some pepcid.

That is awesome! I am down 20 total from my top weight when I started this journey, 14 since surgery 3 wks ago.

Mistycal, Sorry can't help you there. Had my surg on March 22. Finishing up my week of pureed and moving to soft foods. I started moving to soft foods about mid-week as the pureed was just about gagging me. I find myself basically mashing what I am going to eat with a fork and taking small bites and that seems to be working well. I am interested to hear what others have to say in response to you, as well as your experiences yourself. Have 2 weeks of soft foods then I am at the stage you are at. I totally understand having some apprehension.

small walks on a regular basis helps. The gas that causes the pain is what is used to inflate your abdomen while they do surgery. It is impossible to get it all out prior to closing. Walking helps the body absorb.