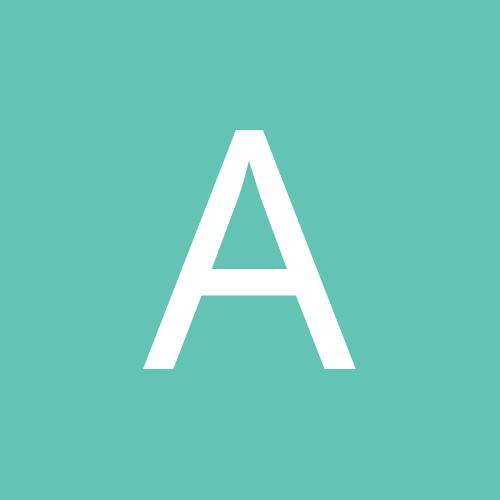 Angeleyes
LAP-BAND Patients
Content Count

436

Joined

Last visited
Everything posted by Angeleyes
I would like to see a section for people who have less than 75 pounds to lose. We could be called "lite weights" or something simular. We have less to lose and lose slower than others so we could compare to others with the samer amounts to lose. We may lose so slow that we cause others to wonder if it is worth it. What do you think?

I am truly the slowest loser here!!!! I have lost 40 pounds in three years. Still have 20 pounds to lose. Have not had a loss for over a year. I don't gain much maybe 1 pound over holidays then it comes off. Last week I started using Alli and I am shocked to see I have lost 2 pounds!!! The stuff I have heard about this drug is not good but for me it seems to work, I have not had any "side effects", I don't eat to much fat in my foods and take one with supper only. The instructions say that it will block 25% of fat and if you eat to much fat it will cause alot of issues. This seems to be the tool I have been looking for to help me lost that last 20 pounds.

I have been using it for 1 week and have had no problems at all. However I don't eat to many fatty foods. have lost 2 pounds this week!!!! No side effects. Material says it blocks 25% of the fat. I only use it at supper time, never seen anything in the toilet bowl either ????

I have just started on these pills and am having pretty good success. I am a very slow loser and have tried just about everything to start losing weight again after a long stall. I only take one with supper and have never had a "problem" however I eat pretty low fat. Reading the material that comes with them it says it blocks 25% of fat. I have lost 2 pounds this week!!!! It has been months since I have done that! This is alot of weight for me to lose and I have done nothing different! Check out e-bay they sell them for alot less than in the stores. I have no side effects and feel less hungery. E-mail me if you have questions.

I may be one you won't want to hear from but I had a BMI of 35, lost 40 pounds and still have 20 pounds to lose. My Doctor tells me that most people don't lose under a BMI of 29. He tells me on the books I am a success. ( I don't feel like it) I am over 60 so that may have something to do with it. I also recently found out my thyroid isn't working properly. I have stayed at the same weight for over a year. Good Luck with your surgery.

Wow, you guys are doing so good.I am stuck 20 pounds from goal. Please tell me what you did to get those last few pounds off!

Your body is just going through a shock, it takes time to start losing after a few months. You will do ok. Keep up the exercise and drink lots of water.

Because you are not losing you may need a fill but you need to be careful as you get tighter. Get a pill cutter and make sure you cut your pills in two. Chew your food well. Sometimes it is hard to tell what you need to do. Go to fitday.com and track your food to find out how many calories you are eating. That sometimes helps.

All you guys that were banded in April check in and let us know how you are doing. I had my band put in on April 5 and I lost 10 pounds in that month. In May I lost 4 pounds and I have lost and regained 2 pounds in the month of June. I don't have a lot of energy and have not been exercising so that is probably why I haven't done as well as I thought I would. I have had two fills and one unfill. For two weeks I was so tight I couldn't eat any solid food, slim fast was my best friend.

Hey, April 2005 Bandsters where are you now????? Please come back and report how you are all doing now!

Are you still losing weight?

Bitch and moan.....me too !!!!!!!!I hear you, this is one thing you don't think about or hear to much about pre surgery. I got guite a few fills and was doing pretty good. Then I got the flu Jan 1 of this year, I threw up until I enflamed my stomach and couldn't keep even my own spit down. I had to have an emergency complete unfill. I then had to rest my stomach for 30 days and then start over a little at a time. It is now 8 months out and I am still not tight enough. It does cost alot of money. But ............ I am thiner than I would have been without the band by far and would not like to be with out my band. I would have continued to gain weight each year. I personally think it is worth the money. Just wish I could get back to the spot I was at in January.

This is a hugh decision and you need to research alot. But most of us eat more than 2 oz. just be ready to share food with others and ask for a to go box as soon as you get your meal served. I sometimes take at least 1/2 of the meal and put it in the box first. Set the box on another chair or next to your purse. At that point it looks like you have already ate alot. Waitress will ask " is the food ok" so removing some of it helps there. Most of us have been on diets for years so just say "I am cutting way back on what I eat right now."

I hope you are feeling better.Please let us know how you are doing.

I love my car!!!! I own a 2004 silver VW. Makes me feels so young!!!!

It sounds like he filled you to tight.Call him !!!

Get out your books you were given when you had surgery, read them all and then recomit to losing again. Pick a date and get going!

I think it has to do with how much you eat before the band. If you ate alot before the band your body will lose the weight pretty fast. I am a slow loser, and before the band I was not a heavy eater, was always on a diet. I just gained very easily and worried about food constantly. Now I have been on a plateau for 1 year, still trying to get that last 20 pounds off.

Well this is a great thread! I had planned to lose another 20 pounds but have been at this weight for 1 year this month. Can't seem to lose a pound more. I am having issues with feeling alot of fatiuge and have a hard time exercising. I walk a mile 5 times a week and that is about all I can handle. You guys are all so inspiring, I have tried many things to get past this plateau but it seems my body doesn't want to let go of any more weight. I still feel heavy, I wear a sixe 14. Would love some suggestions.

I would get in to see your regular Doctor, it may have something to do with blood sugar. Have you ever had your blood sugar tested?

I used Dr. McKeen, he has a practice in Orem, Utah. I was very satisfied with him and also his Nurse Chris.

I had my surgery two years ago. I needed to lose 60 pounds and over the last two years have lost 41 pounds. It has been very hard to lose even with the surgery. I would have never lost it if I hadn't done this, just kept gaining! It will probably take another year to finally get 19 pounds off. Would I do it again? Yes. My blood pressure is now great and my blood sugar has decreased. I now have hope for a better life.

I had that happen last January, had to have a complete unfill. Call and get some meds. before it happens!

I would have an unfill, just not too much. It can't hurt anything. I think it is unwise to be to tight, that is what causes slippage.