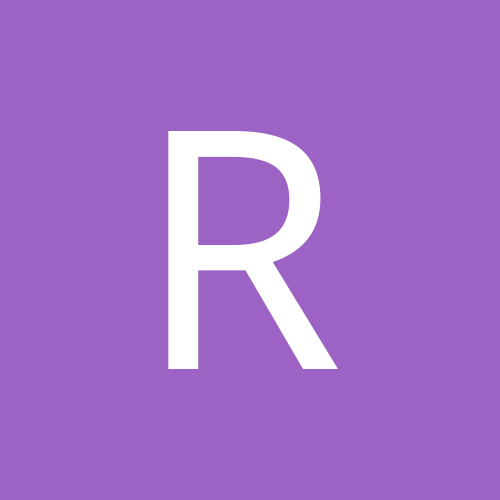 RwSample
LAP-BAND Patients
Content Count

114

Joined

Last visited
Everything posted by RwSample
To help you stay on track type in a google search "stomach dilation lapband" and then click on "images". You will see pictures of what will happen if you don't measure and if you don't follow the rules. Not only will you gain (or not lose) weight, but you will be miserable and possibly have to have band removed. It is terrifying to ne.

Redd! Congratulations on being banded. I am still looking forward to my turn. Tell me a little about yourself. Do you have a family supporting you ?? How did you do on your pre-op stuff? I'm not looking fwd to the two weeks of liquids....I will be at a resort for two days organizing a retreat for work during the liquid phase. Thank you for the compliment regarding my previous post. I look forward to chatting more robin

I am so sorry everyone's support system is falling to bits! I wish for you that you could step back and look at the situation from the outside. It would be so fantastic to have a loving, lapband educated home support system.... but if you do not....... you have resources! You have yourself to begin with. You are strong! You must be! You made this scarey decision and have embarked on a HUGE adventure. It your family members are not interested or are unable to make the trip along side you, you still do not have to be alone. I noticed a mentor section on this website, and i also would love to be a lapband buddy. I am going to need one too! I am scheduled tentatively for September 6 surgery. My son and daughter-in-law and their two little ones, live with my husband and I. my Daughter-in-law loves to bake. On the day of my first appointment with True results, I came home to find she had baked a pie. My husband says he would rather invest in a patio than a band. Then he says he is sorry, get the band, then the patio cost more than we thought it would and he wants me to wait..... I told him I NEED the band, and I'm getting it. I guess I will just have to be super strong even at home with all the sweets coming in to the house. I'm doing this for me, and it would be great to have them help me, but i guess it is really my own problem. I'm not going to be bitter toward them, I just consider them a big ignorant of my needs, and disrespectful, and human. PS I have donated my winter clothes already because i DO NOT want to be that size come winter I hope I am not dumb! lol. One more thing! if you are not eating much and not losing much have your thyroid tested again. Make sure you are getting your exercise and enough water. Let me know if today is a better day! I'm in Houston. Where are you? Robin.

Hang in there, it is frustratinf when weight is steady. Just keep eating good nutrition and be sure to get heart rate up to target when u exercise. The new exercise plan is good idea. Keep your body guessing! How much have you lost?

This is only my opinion, but I think you should not drink it. I think your beverages are supposed to be calorie free except for skim milk. If you really want the juice, or since it is already in the house maybe add a small splash of it to your water for a little flavor. I like to add about two tablespoons of orange juice to a big glass of ice water. Also know I have not been banded yet. I'm a wanna be

Excellent work! Congratulations on your new healthier you!

Cassandra, what was your surgery date? And how is your progress? You sound perfectly thrillef

Hi cassandra. Congrats on the band! Are you in sugar land too? I hope you hit green zone easily. How long was it before you could drive ? I am trying to plan how long to take off from work. Secretary.

Hi cassandra. Congrats on the band! Are you in sugar land too? I hope you hit green zone easily. How long was it before you could drive ? I am trying to plan how long to take off from work. Secretary.

The trainers are $ 30 per half hour if you sign up for 12 months. I can't remember the other options. ... that is the one I went with.... so 19.99 a month for membership and $120 per month for trainer. Honestly the trainer is what makes my time at the gym worth while. I also signed my granddaughter up for a membership. She is 6. They have class twice a week. She does kick boxing, dancing, and a bit of yoga. Its super cute to watch and keeps me motivated to have a workout buddy. She and I go Monday and Wednesday, then I meet with Nick on Friday. I am setting myself up for success by setting aside time that is scheduled for the gym. That way I don't cop out if I have a headache or feel droopy. I still have to go! Im tentatively scheduled for sept 6 band day nicks number is 832-527-0215 you might be able to work with him outside of the gym.

Yep some peeps mean well and just don't think the words through (or are incapable of understanding being overweight or are butt-heads . Dont worry just consider any reference to you being smaller than before as a compliment.

Congratulations to all of you recovering band members. (I like that better than bandster...... who wouldn't want to be a part of the band right?) I want to be in the band too! Looking forward to some band aide! Yes my family rolls their eyes at me all the time!!! I hope you are feeling strong and healthy soon! Has anyone come up with pizza flavored soup? I'm thinking oregeno in tomato soup gotta find some pepperoni juice and we'll be golden.

Do either of you feel well enough to drive and sit at a desk? Because what ive read is not sounding like reality. Read that it would be reasonable to have surgery thurs and go to work monday. I'm a secretary, but I think a whole week off is the minimum. ..?

Congratulations! !! What did they give you for a post op diet? I get band hopefully very soon. Last preop weight loss visit will be aug 1. Coming up fast! I'm so happy you are seeing great results! Do you have an exercise plan?

I think the pains are probably gas and a side effect of anesthesia. I have heard walking helps. I am wondering if any of the back pain is related to having the port stitched into place? It seems like it should be painful from the port....no? I have not been banded (on the dark side) but am really looking forward to being on the BBC lighter side I hope you feel better and I wouldn't hesitate to call the doctors office with questions about how you are feeling. They may even have an emailed address that you can use. At True Results were assigned advocates that we can call too. They get paid for these services, don't forget to use them let me know how you are doing!!

I clicked "like" because you have just realized this is real! You are lucky to have the band and are on your journey. Its sounds like you feel like you are pedaling uphill in the wind. I'm sorry you have a @#@# for a hubby, and it sounds like your momma is also sorry, and is overcompensating for him. Try to relax, keep your mind busy, and look forward to meeting your first goal. Also, remember all this crap I'm telling you, so you can repeat it back to me in a few weeks when I'm in your shoes. Soon you are goingvto srart feeling better than ever before, I'd like to say your clothes will fit better, but actually you will have to donate them and buy pretty new stuff. You are going to look and feel so much healthier! I bet you will even look forward to exercising! I live in sugarland and would love to meet up sometime. hang in there sweetie. .... good stuff just around the corner. Dont rush on the food though, you need to heal properly. Take care.

I live in sugarland too. My next appt with true results is on aug 1.... it is #6 of 6... so hopefully I get surgery date soon1. I also joined dynamic fitness and signedbon with a trainer. Havevyou gotten a band yet?

I've been working with trainer for a month now and have been so surprised at the workout I get by doing exercises I never knew existed. Full body workout with emphasis on my old chubby lady issues, like lower back pain and not being able to gracefully get up from a low squat (like when you are comparing products on bottom shelf at store!) Even if you only hire a trainer for one month, you will be far better off. Get someone to get you started at the level you need focusing on what your body needs most. Everyone has to be different right?

You should get clearance from doc for exercise, and I recommend a personal trainer. There are way more effective exervises than sit ups that are easier to perform. They still fatigue the ab muscles but don't strain the neck and back like a sit up. Even one month with a trainer to get you started would be a wonderful idea. Good luvk!!

I just started working with a personal trainer and highly recommend it. One of the exercises for the corevis to get on hands and knees then lift right hand and left knee about 1/4 inch from floor and hold gor 30 seconds. Form is highly important. Back must be flat, no curve at shoulders. Tighten shoulder blades and butt. Then switch. There are other exercises where movements are subtle but benefits are great. I don't recommend crunches. Too many ways to hurt your back, neck etc. And no fun. Lol

Hey you! You've done the scary part, you've almost "got this!" You must be feeling so much better now that you are down 45lbs. So.... what is keeping you from your goal? You are soooo close! you Can DO IT! is it time for an adjustment? Maybe u need to sign up for a dance class! U are so close to perfectly healthy! Just aim for 5 lbs. Per month you will be at goal before u know it! REPORT! I can't wait to hth esr ur success story!