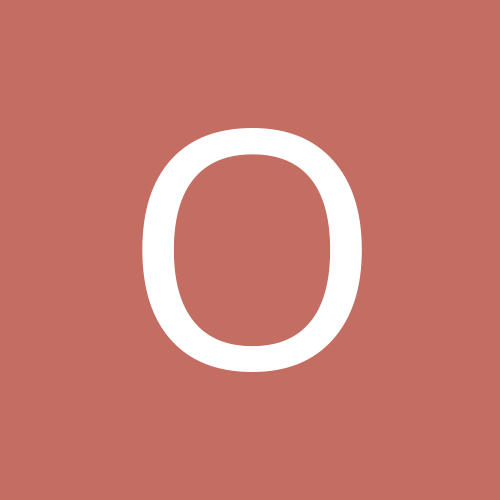 oklafarmgal
LAP-BAND Patients
Content Count

346

Joined

Last visited
Everything posted by oklafarmgal
I was 4 weeks post surgery this last Thursday. Yesterday evening I starting hurting right below my breast bone. You know that part where your ribs come up between your boobs? Lol....It almost feels like something is pulled, but I haven't done anything to pull a muscle. Anyone ever feel this? I haven't hurt anywhere since surgery, so this has kind of thrown me for a loop. I guess I just want to know it's nothing to worry about. Thanks in advance.....

Ozlifter, that's great. Glad you are doing well. Nurselaura, that day will be here before you know it....

Good morning Butterflysecrets! I had surgery 2/21/13. I am doing pretty good. My biggest problem is really trying to figure out my diet. Lol.....Getting correct amount of protein and water. I am really having a struggle with my water right now. I finally found a protein, too. It took a while. I ended up with Premier Protein from Sam's. Good luck to you....

I'm doing great Megs! Welcome Alisha! We have a great group of Okie's......Megs, I finally found a protein drink I can drink. I was so excited. I have spent a ton of money trying to find something. I tried the Premier Protein from Sam's and to me, it just tastes like chocolate milk. I was scared to death that I would be bald headed in about 4 months because of not getting my protein. Hope things are going good with everyone!!

Sleeved 2/21 and down about 25 pounds. But, that is 15 pre-op and 10 post-op. I haven't done any exercise. I go this afternoon for my 2 week post op appointment with my doctor. I guess I will find out then what I can do exercise wise. I too have trouble with protein. I cannot do the shakes. I get my protein through eggs, peanut butter, yogurt. I have tried all the different protein shakes. Makes me want to vomit just thinking about them. Kudos to the sleevers that can drink them. Good luck to everyone!!

How many days have you been on the preop diet, oknewme? It is rough. But, after about the third day, it gets better. I am 10 days postop. Can't wait to get to the soft diet this Thursday. I am ready for an egg and tuna. Never thought I would say that. Lol.........Hang in there. Do you have all of your preop testing finished?

I had my chest xray and pft and ekg all done the same day over at the hospital. I think everyone flunks the sleep study. What I understood was that they set the limits so low on the study that everyone has sleep apnea for insurance approval. I didn't pass it either. You will get your machine, use it for 2 weeks, then you will take the card out the back of the machine in for them to get a print out of it. Just make sure you use it at least 4 hours a night for the 2 weeks. That's all they require before your surgery. You'll be fine. When are you wanting to have your surgery, Mollie?

I had surgery this past thursday. How long before you get some energy back? I feel pretty weak today. Pain has not been an issue. I dont like the lifeless feel.

Good luck ozlifter...hope everything goes good with you.

Thanks joanne! ! Glad to know I made the right choice. Congrats and good luck on your surgery. Had my insurance not paid I would be going to Mexico too. Please let us know how you are doing. I love talking to all the local people.

Congratulations! It's always so exciting to get that approval. My surgery is Thursday. Congrats and good luck to you.

Oh sorry! You spoke with the nurse with your insurance company? What was their reason for the denial?

I am 55 and scheduled for surgery Feb 21. They submitted for insurance approval yesterday. I am keeping my fingers crossed that I get approved quickly since I am already scheduled. We don't have much time for appeals. I am having my surgery in Owasso, Ok. Good luck to everyone!

I have the same requirement with UHC. I would just meet with the surgeon and discuss this. My surgeon's office said that with this requirement the insurance company is just wanting to make sure you didn't weight 150 pounds last year and all of a sudden shot up. Have you had all your preop testing done? If not, you may not know of any comorbidities that you might have. I didn't know I had sleep apnea until I took my sleep study test. If your surgeon doesn't think you will qualify, I don't think they will put you through all the testing. That's the best way to start. Good luck....

Welcome webblarsk! It's always nice to talk to someone local. Do you have a preop diet, too? How is yours going if you do? I wasn't hungry this morning (day 2 of preop) but I had the headache from h**l!! Hopefully things will get better. Lol.....

That's great! I will be glad when I hit day six. I started my preop diet today. My stomach was growling earlier, but has stopped now. We can do this......Good luck!

I am lucky to get to stay at home too. My hubby is at American Airlines. I just thought that maybe they worked for the same place. Yes, I am so happy for all of us. I am just on pins and needles until I know I am approved. I will keep you updated. Maybe someday we will all have to get together and share a meatball or something. Lol.......

I will do that Friday, thanks for the reminder!!

Thanks Stacie73, I will probably need some good luck. They said my Dr. does the stress test on everyone. Lucky me, huh??? Lol...

Yes. I have already done that.

Ok, thank you. I hope I don't keel over........

Congratulations!!! All your hard work payed off. Hang in there and let us know your progress. Again, congrats!!

How's it going Megs81? Have you been feeling good? I hope you are painless and everything is back to normal...