Content Count

177

Joined

Last visited
16 Followers
About Me
Gender
City
State
Zip Code
My sister had the sleeve surgery last month, decided to do it at the last minute, and I went with her. If I hadn't been there with her and hadn't seen how well she was treated by Dr. Kelly, his staff, and the hospital personnel, I would have never, ever considered doing it myself, much less in Mexico.

It happens my sister works with someone who had it done with Dr. Kelly, and that's why she decided to have the surgery with Dr. Kelly in Tijuana.

Well, now, why am I doing it? 1) to keep up with my sister, 2) to get out from under this food addiction that I really hate being subject to, and 3) to improve my health, mental and physical. Of course, I am looking forward to the clothes I love, which I've been "saving" all these years to wear when I could.

I think I've just finally admitted to myself that this is a valid way to get past the food addiction, and that I just wasn't ever going to do it permanently with diet and exercise alone.

I feel excited, hopeful, and really glad that I'm able to do this. It is giving me new optimism about life and about my ability to choose goals and to achieve them.

Weight on Day of Surgery:
Surgery Status:
Pre Surgery
First Dr. Visit:
09/25/2012
Surgery Funding:
Self Paid
sheila2050's Bariatric Surgeon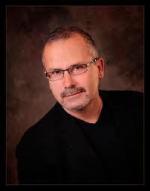 Hospital Angeles De Tijuana Paseo De Los Hiros # 10999 Cons. 505
Zona Rio, BAJA CALIFORNIA
Mexico