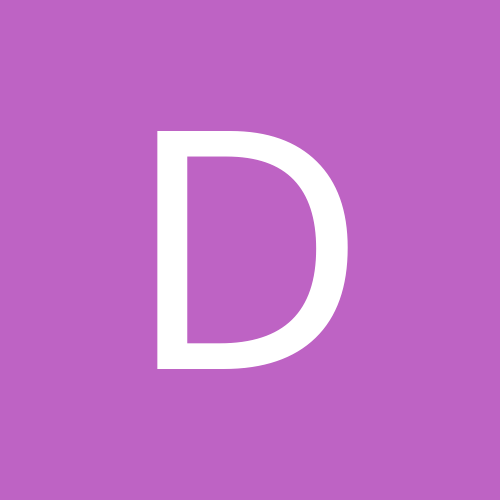 dylanmiles23
LAP-BAND Patients
Content Count

3,670

Joined

Last visited
Everything posted by dylanmiles23
Hello everyone. i haven't been here in months, sorry. Liz, do what makes you happy and no one else. I was told I have an umbilical hernia and was going to have it repaired with my Lap Band. Turns out it is something else and I have this large lump that sticks out. I said when I get a TT I will have it repaired/fixed. I don't know if I will ever be ready. I get it. Today I am seeing a surgeon because of wear and tear on my left shoulder. That is getting done this fall or winter. The pain wakes me and it hurts all the time. I am almost 65 and don't feel like operations, unless it was a face lift. My boobs don't sag!! I am very happy, Liz that you have a man in your life. I always feel people should not be alone. My MIL was a widow at 52 and was in denial about everything and when she was like 85, she realized she should have dated/married etc. Yesterday was my 3 year. I am down 70, would have liked much more but I am not perfect. But on the good side of 'just 70' this is the longest I have ever kept weight off. Thank you Lap Band!! Everyone have a great weekend. Arlene

Thank you!!!! I live in Hyde Park and work in Woburn. I'll click on the link to see what time the support group is. Hopefully I can make it I live in Randolph and I went to the Boston BI but my surgeon sees me at BI/Milton. The Milton has their monthly meeting this Thursday at 6pm.

I would love a copy. Thank you. Because of being retired on SS, money is tight. I enjoy following Alex on FB and Bariatricpal. Thanks. Arlene Showstack

Hello everyone. Everyone seems to be doing well this winter. It is freezing today after a 45 degree day yesterday and of course we got snow again today, in Boston. I don't know if you all read CG's blog but her FIL passed away this morning. He has been sick and had cancer. We talk many times a day. Liz, glad you're in FL enjoying yourself. I drove my brother and SIL yesterday to the airport so they are there for 8 days. Lucky. I went to the gym the other day for the first time in 6-9 weeks and it felt great but this weather keeps me in because I hate wearing boots and taking sneakers. I leave all my stuff in the car and run into the gym so I don't need to use a locker because most of them don't lock. Yes I have complained to them many times. I put my handbag against the drivers seat and have a bath towel on the seat that hangs over. It works. Everyone have a great Thursday. Stay warm and healthy. Arlene

TGIF everyone. I haven't been responding but I have been reading. BOSTON Sucks this winter. The wind chill today is below zero, again. No snow today but it's coming tomorrow and rain Sunday. Weird weather. CG has single digit temps today, too. Maybe she misses living in Minnesota and freezing her ass off. The snow in front of my townhouse unit is over 15' high. When you go to leave my condos you pray you don't get hit because the mounds are over 12' and it's a busy street. I hope no one lost heat during this deep freeze. I once lost electric for about 1 hour. Living in a condo, we have under ground electric but it was a town thing. My husband is disabled but helps a friend and drives limo and thank G-d he is driving a huge SUV because the roads are bad every where. It has an automatic starter and that helps. He has a ton of health issues and one is he has no feelings in his feet and lower legs. He can;t tell if he's cold or not there. It sucks. But with his twenty something pills a day, he is alive. Everyone stay warm and be safe. Enjoy your weekends. Arlene

Liz, you look amazing and very happy. Hard work pays off. I wish I could be disciplined. Arlene

Hi everyone. Wonderful day again in Boston, more fucking snow. Tomorrow is the Pat's parade at 11. Good luck with the cold and snow. It's when the weather is this bad that I say to my husband I'm glad we don't have a dog anymore. We now have a cat. Long story, our first one ever and we love her. Liz, glad you liked your date. Maybe he is testing you to see if you are a good listener and next time he'll let you talk? Going out with someone is better than sitting home. My husband drives a huge SUV limo so he took me out this morning for some food items. His customer cancelled after he left the house but was around 1 mile from here, so not too bad. He still has another job later and I doubt the plane is leaving. Everyone stay warm and dry and watch you steps walking. A person was killed by a plow in her apartment complex south of Boston this morning. Arlene

I was at the hospital today for PT and saw my original dietitian and asked her about Biotin. She said that is so wrong about gaining weight. She is the head of the hospital and I believe her. Also i told her I placed my order with Bariatric Advantage and told her I hated the chewable Calcium citrate and was going to try the crystals and she not to, they are not as good. Very interesting. Happy I saw her. I learned more from her than anyone else. My husband was very sick a few years ago and because of meds he had to take 6 insulin shots a day and she taught me about nutrition. So when I went to do WLS, I knew a real lot because of her. Everyone have a great weekend. Arlene

that doesn't sound fair about your mother. I was on my parent's account and it had nothing to do with me. Also, I have a mentally challenged brother and his SS check and account are in my name and it does not effect me at all. I hope your mother understands it helps you. Good luck. Arlene

Good evening everyone. On one of my FB groups they were saying that Biotin causes weight gain. Anyone ever hear of this? I take 5000 a day. Two people said they stopped and lost 12 pounds fast. I take it for nails and hair loss. I have a few thin spots and also use hair products my stylist told me to use. Begins with a N and is like Nixon but not Nixon. Well tomorrow the snow begins again and again on Monday. Drive safe snow bound people. Just remember the Pats are winning Sunday. Arlene

Hi everyone. I have not been out yet and we got 2-3', don't know the exact amount. I live in a condo and we have to clean our own cars. My husband drives a huge SUV limo and it has no snow on it, thank you wind. My car just has it around the doors not on it. My walkway is done. I live in a townhouse, so I have my own walkway.Last February my husband fell on black ice in our walkway and broke his back so we are more careful now an over salt. I am about 10 miles south of Boston. My youngest son lives on the ocean, but up a small hill, so he doesn't get the waves but Monday night his wife recorded the 75 mile winds. Sounded awful but they were safe. A sight will be when I go out to shovel. I have my old ski clothes from my 40's, I am 64 now. But not the complete outfits of each. So my jacket is purple and my pants are hot pink. But I will be warm and dry. Everyone be safe and dry and warm. Arlene

you look great. Tiny, yes. Glad you are out and about enjoying life, walking around NYC.

I think the sweater looks better. The jacket is great to have. Enjoy them both.

Very nice of you to share your session with us. Thank you. About OA. I have gone in the past a few times. I was given a list of sponsors and when I would call for help, none of them belonged or cared to help. Made me not stay. Sad. I always ate because I was bored especially after dinner while watching tv. I still sometimes eat but not like before. While dining out, OMG! could I eat and eat. I love bread, still do but only in restaurants and then the crusty parts. I think we are all great for each other. I have seen therapists in the past but they have all been young and they leave after you get comfortable with them. So I don't talk to anyone about my problems. Everyone enjoy your evening and again everyone thanks for sharing. Arlene

OMG! Liz. You look amazing. I only had my phone yesterday and can't see pictures on it. I would never be embarrassed to tuck it if I looked as great as you. I tuck in tanks and wear something over it and thought at 19? I looked decent but you look beyond great. Everyone enjoy your Happy Hump Day. Stay warm everyone. I have PT today for a bad shoulder and Friday is MRI day and I don't do well with them. I have some kind of meds to calm me down. I am very claustrophobic. Arlene

Welcome. I eat out almost every day but never breakfast because I hate breakfast foods. I have a shake every morning. If I go out with people for breakfast I have a hot tea and that's it. When having lunch or dinner I usually have soft foods so I don't get stuck but then I almost always eat at the same restaurants because I know what to order. Yesterday was Japanese hibachi for lunch and for dinner, salmon and shrimp casserole without butter. I eat out a real lot. For meats I only eat burgers or filet mignon. I have salmon mostly.

Good luck with your WLS. Just remember to follow your doctor's rules. I have the band, BID in Boston, and every doctor has their rules. I don't know much about the sleeve except that you need your Vitamins and minerals. All WLS people do. I grew up in Brighton and know St. E's very well. Great place. I now live in Randolph. Arlene

I feel for you falling. A few years ago I either missed or slipped on the bottom step in my house. My ass black & blue mark was the size of a football. I broke 3-6 toes and now have to wear boxy toed shoes. Fucked up my bad knees even more. Not fun. Feel better and you need a Jacuzzi not just a regular tub.

My nephew and his partner live in NYC and went to one of the clubs one night. They said it was 'too' gay for them. The DJ's FB page will say where he is spinning. The best one is when he says, I will be spinning at the cock, who's coming. My nephew calls me Orlene. So the DJ saw them walk in and over the PA announced, Orlene. They were not happy being pointed out. The dance parties sound like fun. I can't dance. I guess 8-10 years of tap and ballet didn't help old age.

Good evening and Happy Hump Day to all. Has anyone tried Veet waxing strips for their arm pit hairs? Does it hurt bad? How long between waxings? Thank you for your help. Arlene

I still get hell from my sons for things I post on FB. One day they will all do it to their kids. My sons have kids. my sons loved Madrid and Barcelona. My youngest BFF went to school in Barcelona for his semester away and ended up living there for around 10 years teaching English and making huge money for a large company. He worked around 2 hours a day. He is now a DJ in gay night clubs in NYC.

you'll be fine and she will be great. My cousin has twins. One left for England and the other Italy for their semester. When my youngest was in HS his friend's family always hosted a child from Spain. They treated that child during their junior year awful. He almost lived at my house. Then a few years later my 2 sons went to Spain and his parents couldn't thank my family enough for treating him so nicely. They are still friends and my sons are 36 & 40. These days with Skype and other means you can talk for free. Have a great day . Arlene

Many years ago I was called for jury duty. I knew one of the people and the judge still made me stay until 4pm. Weird. Also called for federal grand and got off because i have ADD. I was thrilled because the case went on for almost 1 month. This cold sucks!! Went for Japanese hibachi dinner tonight. I was carrying the left overs in and tilted the container. My pants, winter jacket and mail all got it. Dumb move. It was my very old ski jacket from over 20 years ago and not my new white coat. Tomorrow I have to take my MIL to the eye specialist and with the wind chill around 0 and she is almost 92. I think she should cancel but you can;t tell her shit. Stay warm everyone and cover up. Arlene

WOW is all I can say about what is happening in your family. But you did not turn to food and regain and that is wonderful!! I always help my children especially the youngest. Husband brought him $$$ today again. He lived with me for 10 months. They were 4 and us 2, in a 2 bedroom townhouse with a basement bedroom but 1 main bathroom (have a 1/2, also). We try to help our families the best we can. Sorry to hear about the awful car accident but I am happy everyone is doing better. Happy New Year. Arlene

Have the best time in LV. I use to go 4-6 times a year but haven't been in many years. Always ask for a comp when you play. I never did the buffets, maybe 1 time a visit and I would go 4-7 nights.