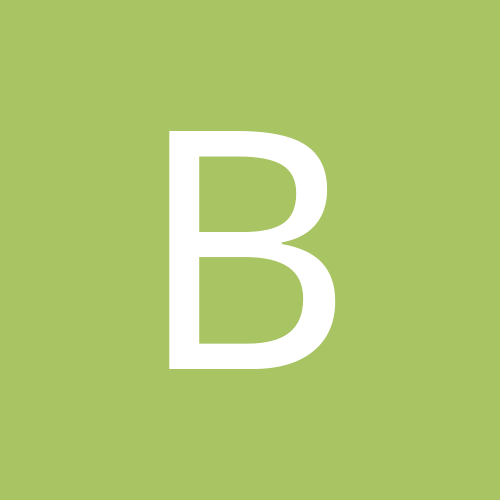 bethicle
LAP-BAND Patients
Content Count

52

Joined

Last visited
Everything posted by bethicle
Hey everyone, first of I have to say I love this site! I have been reading the posts non-stop for about 4 days. About myself..I got my band back in 5/07 with Dr. Aceves, I actually loved it..until about 6 months ago. For the last year I have been getting fill unfill fill unfill, anytime I would get the slightest fill I couldn't eat and I'd end up having to get an even bigger unfill. My US doctor finally tested me and told me that I have a slip and I'm going to need to get my band removed (he does lap band surgeries here in Portland so I think that he wants to do it for me) but I don't trust myself without my band, it hasn't worked for me for the last six months to a year but its like my comfort blanket and I still have 30 to 40 pounds to loose. All this being said I am thinking of going back to see Dr. Aceves for a revision, and you all have such good advise so I was wondering if I could ask you all some questions... First, do you think I would be a good candidate for the sleeve? I am currently 160 lbs, up about 15 lbs from my lowest last year...I am concerned that he will think I am too small for a revision, but I want to do something before I gain more weight back. Also I have been reading all sorts of things about different sleeve/bougie sizes..I am new at this so I might be wrong..but do you think I would need a smaller bougie size, like a 32f, since I am starting out at a lower weight. I read that Dr. Aceves uses a 36F bougie, do you think Dr. Aceves would go smaller for me? Or will it even make a difference? Last question...for now..:thumbup1:..this is for people that are a little farther out. Do you still have good restriction? I did really well with the band, I had about 120 lbs to loose when I got my band and I lost about 80 in the first year and then slowly lost a little more until my band started acting up. I know I can loose the rest if I have good restriction. I am just scared that I will loose my restriction (like w/ my band) and in a couple years I will end up in the same spot. Thank you guys for all your help! I really appreciate any responses! ~Beth

See you soon! Keep us updated, you will be in my prayers that your surgery is quick and easy! I'll be there the 20th!

Youknowit- Im sorry I wont see you there! But you are right behind us! Good luck!

I will be there from the 20th-24th, and my surgery is on the 21st...I cant believe how fast that's coming up! And yes I am coming from Portland.

Fingers are crossed! I hope to see you there!!

Ok thanks! Thanks what I thought, I started drinking my protein shakes today to get used to them...I haven't had any in over a year, gosh I remember now how much I hated them when I had my lap band. I think i need to find a new brand, or maybe mix it up so I am not drinking the same one every day.

Thanks for your reply! Im a little confused though...sorry, but does this mean we have to drink a clear protein right after surgery, or can it be a regular protein powder mixed with milk?

How long after the surgery are we expected to start drinking our protein drinks? Are we supposed to right away, or after a week or so?

Next time you go in for a fill can you ask your Doctor to take everything out before he gives you a fill. If he does that and you don't have your full 9.75, or at least close to that then you know you have a leak. And that shouldn't cost you anything. My fill doctor used to do this every time he gave me a fill just to make sure everything was still in there.

I'm so excited! The time is going by so quick..I have a ton of shopping to do for my post op diet.

I'm so happy to find people that will be there with me. I have been to Mexicali twice before, once for my lap band back in 2007 and once more to go with a friend to get a lap band in latter 2007, and this is my first time by myself. I'm not too worried to go my myself, but its comforting to meet some of you that will be there too. Does anyone know if I bring my laptop will I be able to access the internet? I never tried before because I didn't have a lap top...I'm just trying to think of things to bring to pass the time.

I am pretty new here, but I will be sleeved (band to sleeve revision) with Dr. Aceves on the 21! I arrive on the 20th. I am coming alone, so I would love to know somebody there too!

Thanks for the info Oregondaisy, you are so helpful!

....Sorry, one more question! :thumbup1: With my band I have thrown up a lot over the last two and a half years! When my band gets stuck I have to throw it up, even if I wait hours the food will not go down and I will end up feeling really nauseated. What happens with the sleeve? Do you just know when you have to stop eating? Do you throw up, or does it eventually pass through? Thanks again! Beth

Hey Puddin, I was reading your blog and I saw that you are getting Lipo in TJ, I was just wondering what surgeon you are using? Beth

Could you please add me to your blog as well, my e-mail is bhayes4@gmail.com Thanks

Thanks Judy. Kelly Fitzpatrick is who I was referred to as well for fills, but what about stuff other then fills? That is what I am worried about, like if something goes wrong and I need to see a Dr in the area right away. Does she deal with all aftercare? And does she bill insurance? ~Beth

Hey everyone, I am pretty new here. I am going to have my Lap Band done in Mexico by Dr. Aceves at the end of the month but I am wondering, for thoes of you that had your surgery done in Mexico, where do you go for your aftercare?

I have been denied by my insurance for the lap band, not because of an exclusion because I dont have a 5 year history of a BMI of 40 or above, and the lady that deals with insurance at my Dr.s office said that she could appeal anything but an exclusion.

oops my computer freaked out and messed up my last post...but it was supposed to be.... I am pretty upset, I found out that I am probably going to be denied from UHC because I do not have a 5 years worth of hisory having a BMI of 35 or over, eventhough they told me three times that they did not need it! And now they are throwing in that I have to be 21 (I am 20) which they NEVER said anything about before! I am really sad about this, I guess in July when I am 21 I will try and appeal.

So I am pretty upset, I found out that I am probably going to be denied from UHC because I do not have a 5 years worth of hisory having a BMI of 35 or over, eventhough

Has anybody been approved this year through UHC without having a 5 year history with a BMI of 35 or higher? I called my insurance 3 times to make sure this was not required for me, because I do not have 5 years of history because I have not been to the Dr. every year the last five years, and they said no I did not need a 5 year history for approval. Well when my Dr's office called my insurace this morning to fax in my paperwork they said they need it! Grr. I am so frustrated right now.

No I didnt get a response, my Dr.s office submitted my paperwork on friday and I have no response yet. But they did tell us that I need to submit a 5 year history of a BMI over 35. Which is what makes me mad because I was told 3 times that I didnt need that.

You guys are so lucky with your fast approvals. My paperwork was sent in on Thursday and I hate the waiting and it has only been 2 days. Should I call them next week or should I just wait for them to contact my Drs office?

Hey everoyne, I am new to this site. I am waiting on approval through UHC and I have a question from the people that have been approved in 2007 through UHC. Did you have to submit a 5 year history of a BMI 35 or higher? I called my insurance like 3 times last month and they said they didnt need a 5 year history with my benefits, but then when my Drs office submitted my paperwork the UHC today they said they needed a 5 year history even thought it doesnt say this in my benefits. Im so frustrated.