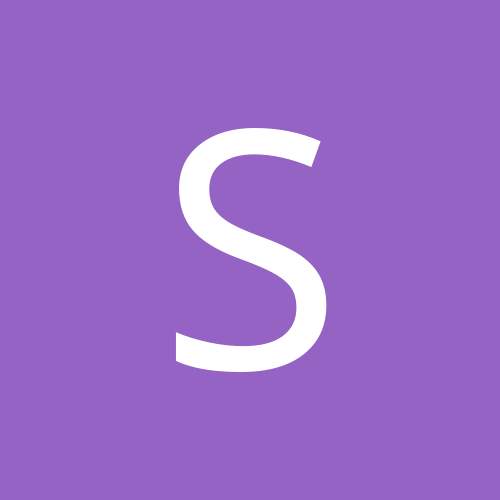 Sleever963
LAP-BAND Patients
Content Count

74

Joined

Last visited
Everything posted by Sleever963
You should begin feel better anyday now. I was off from work three weeks after my procedure and actually returned to work the day I returned to smushie foods. Whatever you do, don't exceed the consumption determined by your physician/nutritionist. They set the amounts based on what they know our new tummy can handle. Right now just concentrate on getting in your protein, fluid and vitamins to include biotin to reduce hairloss as much as possible. Best of everything to you during your journey.

After the gastric sleeve procedure we must deal with our hormones. Some of us have more problems than others. Hang in there and it too should calm down to your norm. Hang in there! I cried at the drop of a pin for a few weeks.

I turned 49 on Sept 17 and my sleeve procedure was conducted on Sept. 18. I started out at 293 in April, 2012 when I started my surgeon's program. By the date of my sleeve, Sept. 18, I had lost down to 268. This morning when I weighed, Feb. 25, 2013, I am now at 208. Total lost is 85 lbs. Feeling great now and looking forward to future weight loss. My procedure went well and I have not had any problems (sickness) since the procedure. The day of surgery and the next couple of days were difficult. Nothing anyone can't handle with the future reward you'll have. I thank my surgeon everyday for giving me my life back! Feel great, energy has returned. Best of luck to you. You'll do and feel GREAT afterward.

I take a bariatric multi Vitamin daily PLUS a dosage of B-12 daily per directive from my surgeon and nutritionist. I also take a 5000 mcg does of Biotin daily with hopes of helping my hair return to it's original thickness. The doctor who performed my surgery also has everyone do bloodwork to ensure his patients are healthy. I know from our preop classes that a lot of patients must also take Iron, Omega 3 fish oil and calcium supplements I use the bariatric formula chewable vitamin available at Walgreens pharmacy. Anyone who can chew a flintstone's vitamin can easily chew this bariatric viatamin and receive a lot more of the Vitamins and nutrients you need. If I were to describe the taste it would be similar to the flavor of orange tang being in powder form and compressed into a pill. No problem at all. The B12 supplements I take tastes like cherry and the Vitamin D I take are avaiable through my doctor's office and they taste like an after dinner mint. You may have to check around to find something you like but to be the healthiest I can be is what is important to me and my family. After all, the reason I had this surgery was to feel better and overcome diabetes and high blood pressure. Since my surgery I have not taken any of my diabetes medication and am only taking 1/2 of my usual dose of high blood pressure medication which I hope to lose once I lose a little more weight. I forgot to weigh this morning but I started at 293 and weighed 211 last Monday. I try to not be addicted to the scale and only weigh once weekly. If I miss one day I weigh the next morning. Remember, losing weight is important. However, being healthy should be our ultimate goal! Good luck to everyone on their journey!

Two_boysmom - I'm from Fort Worth, Texas. Dr. Kim performed my surgery on September 18, 2012 and I've been doing GREAT ever since. Couldn't be happier! Dr. Kim has a very strict plan for his patients and if you stick to the plan and do as you are instructed you shouldn't have any probelms. In my opinion the most difficult time is immediately following surgery when you're trying to recooperate in the hospital. It will take a few days to feel normal; however, you'll do fine. Take care!

The two flavors I used steadily the first three months after surgery were the fruit punch and pineapply/orange/banana flavors. Be sure they are ICE cold when you drink them. They pack a dry tartness but the colder they are the less you will notice it. (at least that's my opinion) My favorite thing about the ISOPURE drinks was they counted toward my protein AND fluid intake. I am not sure where everyone else is located but I purchase them at GNC and as a member if you purchase them during the first week of the month you can receive a special buy 2 get 1 free. Doesn't sound like much until you purchase a months supply at once. You can really save a lot this way. Good luck to everyone on your journey to a new you!

I've never heard of using the spirometer before surgery but I guess it makes sense to prepare. After surgery I really didn't like the thing but I guess we all can say that after being under anesthesia and trying to rest to recoop. After all, this is the thing everyone is reminded to do 10 times per hour up until we're able to give that BIG cough after surgery showing our lungs are clear. When I had my surgery in September, 2012, the respritory therapist repeatedly came in to remind me to use it then the last time I remember breathing into it I coughed real hard and the respritory therapist turned and smiled at me and said "That's what I needed to hear. You let us know if there is anything you need." After that I never was visited by another respritory therapist during my two night/three day stay following surgery. Good luck to you both.

I find that most 'kids meals' are usually two meals for me. Anytime we eat out I know automatically what my lunch will be the following day. Makes meal planning easy. Dinner one night is usually my lunch the following day too. My surgery was on Sept 18, 2012 and to date I am down 82 lbs. from my initial consultation visit with my surgeon. YEAH DR. KIM in Colleyville, TX. I thank him daily for the opportunity to take control of my life and FEEL BETTER!

This question is best answered by your doctor or nutritionist. All doctors have their own program of what you can and can't eat. However, keep in mind that peanut butter is very high and fat so keep that in mind once you have the OK to have some. One item you may want to consider, if on a stage where you are drinking shakes try PB2. This is an ingredient to add to shakes with ALL of the FAT removed. It's in powerder form. Adding it to a chocolate shake tastes just like a reese's peanut butter cup. Enjoy!

I attended a group support meeting a few months ago and we were also told NOT to be doing sit ups. I can't remember exactly why but i'm not soing to question my doctors directive. My doctor's P.A. is also a certified fitness trainer and she told us NEVER to do them again so they'll never be a part of my routine. It can cause damage to the tummy but I can't remember exactly what. Why take a chance after everything you have done to get to wherever you are in your journey. There are plenty of other exercises you can focus on. Good luck to everyone! Keep the great work up but i recommend leaving the sit ups out of your routine. Better safe than sorry.

in all of the stores I have shopped in Fort Worth, TX the won tons can be found wherever the tofu is located. At all WalMarts and Kroger stores they are in the vegetable/produce section in a refrigerated unit. If all else fails ask a worker. That's what they're there to do... Enjoy!

I look forward to trying this recipe. Thanks for sharing!

Sounds Great. I am going to try this recipe this weekend. Thanks for sharing!

If you have spoke to your doctor and can't get any help from them I recommend contacting a nutritionist to review your diet. Possibly the foods you are eating is causing your problem. If not, possibly you are not chewing as well are you think resulting in your problem. Regardless, you need to see professional guidance from someone who can help you. Throwing up four months post-op is NOT good. I am also a little over four months post-op. When I hear I eat Protein, vegetable then fruit. Uusally protein and fruit in the AM, protein and fruit for lunch then protein and vegetable for dinner. Whatever you do you need to consult a nutritionist to ensure you are eating the correct foods. Oh yea, remember, LEAN, very LEAN is a necessity. Fat in your meat can also cause you problems. Good luck to you!

When I first visited with my surgeon for weight loss surgery he asked me which procedure I was interest in then he advised me of the procedure he would recommend for me. The choice was ultimately mine. I oringally wanted the lap band but due to the amount of weight I need to lose I really was not considered a candidate for the lap band procedure. My second option was the Vertical Sleeve Gastrectomy. Why, because with the VSG the natural flow of food would not be altered in any way. Food would enter and exit the stomach in the same manner in which I feel we were created. With the Gastric Bypass the way food leaves your stomach and entered the intestines I could not mentall grasp. The thought of re0routing the natural flow of the intestines bothered me and I could not get past it. Yes, you lose weight a lot quicker with the Bypass; however, there is a higher risk of malnutrition with this procedure. Yes, we all will take Vitamins before and after surgery; however, I personally have a cousin who had the Gastric Bypass seven years ago and from the minute her surgery was conducted she has had problems. She says she would not have changed anything for her; however, she's still sick today. I am not pointing fingers about probelms; only trying to express my mindset between the two procedures. My initial visit with my surgeon was in April, 2012. My procedure was done on September 18, 2012 so I am a little over four months post-op. My weight at my initial consult was 293; today I weigh 214 which is a total weight loss of 79 lbs. The day of surgery I weighed in at 268 which equals a total of 54 lbs. down since surgery. GREAT! I can't express how happy I am for this weight loss. I'm looking forward to the next 50 lbs. My goal weight has not been set yet. The only I have set for myself and shared with my doctor is "whenever I can do whatever i choose to do whenever I choose to do it" with regard to energy level. Choose a doctor that YOU are comfortable with and that you feel is GOOD for YOU. The office staff is important because you need a support group. The doctor I used here in Fort Worth provides a lifetime support group that you can attend at no additional cost. That's a GREAT extra you don't hear about a lot. Research the doctors in your area and go for who will be BEST for YOU. I wish you nothing but the best for your journey. Which ever procedure you decide on please follow your heart because once you have had the procedure there is no undoing it. God Bless - Have a wonderful day!

I dont' recall any additional discomfort solely from the hernia repair. (I didn't know I had one until my doctor had the scope performed when I was preparing for surgery.) My doctor told us we wouldn't have any idea any additional procedure was even conducted. It's nothing to be worried about.

According to my doctor most people having a bariatric procedure does have a hiatal hernia. They usually confirm if you have one or not when they do the scope procedure before surgery. I was told it is a very common part of bariatric surgery anymore. The doctor who done my surgery actually has a doctor who works with him to solely repair the hiatal hernias.

I think the reason for this is because the doctors want to make sure your dog isn't jumping around in an attempt to play with you accidentally opening one or more of your surgical incisions. Primarily the incision where the part of your stomach is removed from. This incision will be very painful and I personally slept with a pillow in front of me to avoid anyone accidentally poking me during sleep time. I also found it more comfortable to have a small pillow to apply pressure to that part of my body while I was up and moving around after surgery during the day. Three weeks is a little long; however, better safe than sorry. Oh yea, my Punkin slept with me EVERYTIME I hit the bed and never left my side except to do her business. My biggest issue was keeping our dogs from jumping into my lap while we were watching television. I ended up having a full size pillow with me to keep across my tummy whenever we were watching TV to avoid any accidents. You'll survive and little one will sleep well nightly too! (Probably better than you will at first...)

I returned to work three weeks after my procedure. For me, it took my body just about the entire three weeks to return to 'normal'. I know we are all different and our systems will adapt 'in time' to our new tummies. I would make sure you are drinking all of your liquids to avoid dehydration and make sure you consume your protein in whatever form you are currently at. Speak to your doctor and/or nutritionist if you are not and see what they say. Good luck!

At three months out from surgery my hair started coming out 3-4 times the amount it has for years. I have always met or exceeded my protein requirements but it is still coming out. I think this is because of the few weeks I was so limited following surgery. Granted, my hair loss has finally slowed down a bit; however, I continue to lose a little every day. I know it will grow back. I've added a biotin supplement from GNC to my diet to help hair, skin and nails so I'm not sure if my body has finally balanced out since surgery or what. All I do know is that I will continue biotin as a part of my daily regimen until I see a change in the fullness of my hair. Everyone hang in there; I know we'll survive it's just waiting for the turn around for full hair again. (Naturally curly here; have ONLY used shampoo, conditioner and an over the counter V05 hot oil treatment every six months. Never even considered coloring due to the damage it can cause to some people's hair.) I know... WE WILL SURVIVE!

I make a trip to a GNC (Vitamin and nutritional store) once a month and stock up for the month allowing one drink per day. It can get pricey; however, if I purchase my items during the first week of the month I save 25% off the cost. I average about $100.00 per month on the Isopure drinks. I have purchase the Torani sugar free syrups at Sam's Club in our area and also World Market. At World Market they are located behind the food close to the wine section. At Sam's they are located close to the tobacco cage where members purchase cigarettes, etc. I could even see Sam's Club having the Torani close to the wine section too. If you have a health foods store or local gym they may also carry the Isopure. If not I know the items can be purchased online and delivered. You could also try any health foods store that may be in your area. I have been told some carry the Isopure but not all. Just a thought - if you locate a health foods store in your area you might consider seeing if they have a resource to get them. It could be cheaper than paying shipping. (Isopure comes in a heavy glass bottle which tends to run up shipping costs.) Usually one bottle can cost anywhere from $4.25 to a little over $5.00 each. At GNC when I purchase items during the first week of the month I buy two Isopure drinks and get one free then on top of that savings I also receive 25% off my total purchase. It adds up quickly; meaning the cost AND the savings! Good luck! I'll share any additional information you may need based on my personal experience. Just ask. Have a great weekend!

I'm not sure when you had your surgery but if you are having difficulty with the Protein shakes you need to contact your doctor or nutritionist immediately. I can speak from personal experience that for me the most tragic event I have experienced is the hair loss. I consume the protein and liquid required per day and still I suffer from hair loss. I've gone to GNC and found a supplement for hair (biotin) that also helps nails and skin and take it faithfully daily. Have seen hair loss slow down. Stilll happening but nothing like in the beginning. You may need to experiment with shakes and try other brands to see if they will settle better for you. One brand my doctor's office recommended is a Protein shake available at Sam's club. I'll find out what the name of it is and will reply tomorrow to provide the brand name to you. Reading above about the flavor of yogurt, etc... You may want to try Torani sugar free syrups. There are a variety to choose from to enhance foods and drinks. I have heard of other sleevers on this site who use the syrups in their yogurt to change up the flavor and keep a variety in the taste so they won't burn out too quickly. Best advise I can give you is to make sure you consume your allotted PROTEIN and Water daily. This should help keep your energy level up until you reach the next stage in the process. Oh yea, be sure to watch your carbohydrates closely and consume as few as possible. I just remembered the name of the shake; the brand is Premier. I believe they are avaiable in vanilla or chocolate and they contain a good number of carbs in a small drink. I know my cousin used them years ago when she had the full gastric by-pass procedure. Keep them as cold as possible. Another source I consume for protein is Isopure Protein Drinks. You'll have to try them one at a time to determine the flavors you can drink. I personally prefer the grape frost (tastes like unsweetened grape cool-aid) and the pineapple orange banana flavor. I still drink them faithfully daily and plan to continue having them. After a while you adjust to them and you may find them easier to drink than the protein (shake) drinks. One ISOPURE is 20 ozs. of liquid but you consume 40 grams of protein! 40 grams, GREAT! Better run for now. I hope your system straightens up so you can get your necessary protein in. Take care of yourself. Have a great day!

I had surgery on 9/18/2012 and am also a very picky eater. There are definitely more items I choose not to eat for whatever reason. My taste buds have changed somuch that overall I basically live on a high Protein, low carb diet with vegetables as often and I can eat them. My meals consist of protein and fruit for Breakfast (egg beaters southwest style) 1/4 cup of cinnamon flavored applesauce, for lunch I have 2 ozs of protein and 1/4 cup of a vegetable then dinner consists of 2 ozs. of protein with 1/4 cup. At 10:30 am every morning I drink 1/2 of a 20 oz. Isopure drink and save the remaining 10 ozs for my afternoon break at 3:30 pm. At least two or three hours after dinner if I want something I usually end up eating a sugar free banana popscicle from Kroger (they're GREAT). I recommend them to everyone if you like the banana flavor. I try my best to not be rushed while eating and never eat on anything larger than a saucer. My heaviest weight was 293 but lost down to 278 before surgery and am now down to 219.4 at my weigh in yesterday. At this stage I try to weigh weekly not to become a slave of the scale. I hope to join a local gym later this month when life allows for it. Good luck to everyone with regard to eating. If being a picky eater isn't bad enough, I found that after my procedure everything tends to have a blah taste; nothing really appetizing. Everyone hang in there and do you best to try those things you didn't care for in the past. Your taste for foods WILL change so be ready. When I went through the two week FASTING shakes prior to surgery I didn't have any problem feeling full. After surgery when I could drink the FASTING shakes I could not bear to swallow the drink. To date the shake is the ONLY thing that has made my gag reflux kick in. Therefore I am staying away from the FASTING shakes. Good luck to all of you picky eaters!

Just finished off a bottle of Grape Frost Isopure. Each bottle is 160 calories. The label reads... 100% PURE 0% CARBS. A carb free drink that's packed with 100% whey Protein isolate and 100% awesome taste. All with 0% lactose, fat, preservatives or impurities. Drink up. (Personal opinion... These taste the best of everything else I've tried. So far Grape Frost and Orange, pineapple and Banana are the best tasting for me.) Strongly recommend them due to the nutritional information. Only takes a while to finish one and they count toward Fluid intake plus help out on protein. Can't beat that! Enjoy!

Lack of protein can cause your hair to thin. The multi vitamins we are taking usually strengthen nails. Also, if you are taking a Vitamin D supplement it will also help strengthen your nails.