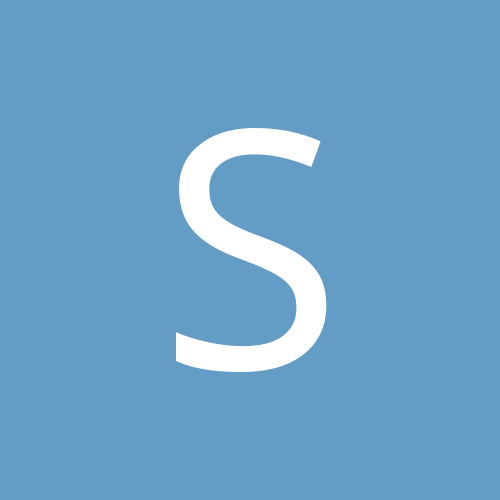 SteveFrett
LAP-BAND Patients
Content Count

591

Joined

Last visited
Everything posted by SteveFrett
Interesting, I shall thanks for that info!

Hey Peepz, Sorry I haven't made my way to this Forum yet. Spend my time in Mentors/Buddies.. anyway.. I have a large amount of Top Secret recipes from many of the Famous Resturants such as T.G.I. Friday's Applebee's Olive Garden, Chili's to name a few. What I have done is started a Blog in which I will share the recipies i have each week i will post a few. What I tell everyone is this , There are Obviously some things you won't be able to eat, but if you think there is always an alternative source of that item. shredded beef, deli sliced chicken, ground beef .. the options are endless. just need to think outside the box. So I thought I would just drop a posting and let everyone know their there for the takings! Enjoy, & Good Luck to Everyone on your new chapter in LIFE! Steve aka Former fat kid.

Sorry I know it's suppose to be restaurant recipes, but this is my own personal secret I am sharing this time. Tip on best corn on cob selecting : If possible rather than purchasing the pre- cleaned corn packed by stores, select the ears yourself, one they are cheaper and second you have better pieces to choose from. Best way to see if corn is sweet, pull husk down on one side if ear, look to see the rows of kernels are in a straight line. The straighter the row better the taste, 2nd trick to best selection is if corn is Sweet corn, look for more white kernels again the straighter the row,the sweeter the corn. DO NOT REMOVE HUSKS FROM CORN!!!!!! They play critical part in cooking corn. When your ready to prepare corn, pull husks down, again do not remove them. Pull as far down on cob as possible to expose as much as cob as possible, some husks will fall off that's ok. Next is to remove the silk. Trick is to pull the exposed silk at top of corn off before you pull husks down. This gets a good portion of the silk. Run corn cob under cool water and gently rub excess silk of corn, at same time soak the husks under running water or let sit and soak for 10 minutes in cold water. Once silk and corn has been cleaned, pat the corn cob dry with paper towel, next take butter or butter substitute, and rub entire corn cob with it get even coating all over, next sprinkle granulated sugar, or sugar substitute over corn cob and rub to cover corn cob completely. Next pull husks back to cover corn cob try to keep corn covered as much as possible with wet husks. Next wrap each individual corn into aluminum foil tightly, here's where it gets good. .. for those fortune enough to have the use of a grill get to enjoy some kick ass corn on cob, not to say those who aren't, are not.. same can be done in oven too. Just prefer to grill them. So what your going to do next is fire up your grill or oven to highest temperature. Place each individual ears on grill or oven rack, and rotate occasionally, cook corn for 20-30 minutes. Once corn is done let sit in foil wrap for 2 minutes before unwrapping,once foil is removed pull husks down, you can use the husks and stem of husk as a easy to use handle to eat your corn. What this does is helps cook the corn with steam,the sugar acts as a caramelize and enhances the corns sweetness, apply more butter and salt if desired and enjoy. I have been told time after time this is the hands down best corn on cob ever eaten. Corn is tricky may say sweet corn, key to corn, the lighter the kernel color, the sweeter and more tender the corn as well as the rows being as straight as possible. .. good luck & enjoy!

Hi Ladies, Came across your Post, I have been banded sice 2006 and have lost 160 lbs. I am more than happy to assist anyone in need of help and guidance. Tell me the best way for me to contact you if you are interested in getting help me. If Not I understand completly and wish you all the best of luck. Steve

Hi ladies, Saw your posts, I live in NY on the Greenwich CT, border,I was banded in 2006 and have lost 160 lbs, always looking to help anyone in need. If your still in need I can help you both. Good luck, Steve

This is the secret recipe fom Chilli's! Description: "fajita-marinated chicken,cornrelsih, mixed cheese, cilantro, diced tomato and crispy tortilla strip. Garnished with a Chipotle-ranchdrizzleand cheese quesadilla wedges, served with citrus-balsamic dressing." start with 4 skinless Chicken Breast Fillets (Serving size 4 ) Fajita Marinade 2 1/2 cups of water 2 tablespoons of soy sauce 2 tablespoons of granulated sugar 2 teaspoons of salt 1 1/2 teaspoons ground cumin 1 teaspoon garlic powder 1 teaspoon onion powder 1/2 teaspoon gound cayenne pepper 1/2 teaspoonground balck pepper 1/2 teaspoon Hicory flavored Liquid Smoke Corn Relish 1 cup frozen yellow corn kernals (thawed) 1/2 cup canned balck beans, drained & rinced 2 tablespoons minced green bell pepper 2 teaspoons of Cilantro 1 teaspoon lime juice 1/2 teaspoon granualated suger 1/4 teaspoon of salt 1/8 teaspoon ground cayenne pepper pinch of ground black pepper Chipotle-Ranch Drizzle 1/2 cup hidden Valley Ranch salad Dressing 1/8 reaspoon ground chipotle chile Citrus-Balsamic Vinaigrette 1 cup canola oil 1/4 cup balsamic vinegar 3 tablespoons granulated sugar 2 tablespoons grey poupon dijon mustard 2 tablespoons lemon juice 1teaspoon minced garlic 1teaspoon lime juice 1/2 teaspoon salt 1/4 teaspoon ground black pepper Crispy Tortilla Strips 6 corn Tortillas 2 cups Canola Oil Cheese Quesadillas 8 7-inch flour tortillas 1 cup shredded chedder cheese 1 cup shredded Montery Jack cheese butter 8 cups chopped Ice burg lettuce (about 1 head) 8 cups chopped romain lettuce (1 head) 1/2 cup shredded chedder cheese 1/2 cup shredded Montery Jack cheese 1 cup diced tomatoes (aprox. 2 tomatoes) 4 teaspoons of minced cilantro 1. The Chicken will need to marinate for 2 hours. pound out the fat end of fillets with kitchen mallet/meat tenderizer, wisk marinade ingridents together in medium bowl and pour over chicken in zip-lock bag, Park them bad boys in fride for 2- 2 1/2 hrs. 2. while chicken is doing it's thing, time to start the Corn Relish,dressings and Tortila strips, To make Relish simply combine all ingredients into Medium bowl, cover and Chill. 3. Make the Chipotle-Ranch drizzle by combining ground chipotlepepper to hidden Valley ranch, LOW FAT is BEST! 4. Make the Citrus-Balsamic Vinaigrette by combiningall ingedients in blender/food processor on medium speed for 30 seconds or until thick, cover and chill. 5. Make the Crispy Tortilla Strips by slicing 6 corn tortillas into thin strips. heat oil into medium saucepanover medium heat until one strip dropped in oil bubblesand fries to crunchy golden brown (1 minute.) When oil is hot fry tortilla strips in batches until crispy, drain on paper towels. 6. when the chicken has marinated for few hrs, preheat BBQ gril on High, arrange chicken on plate and coat with little oil so they won't stick to grill, once grill is hot enough cook for 5 to 6 minuets per side , until done. 7. as chicken cooks make quesadillas by heating medium saut'e pan over med/low heat, Combine 1 cup of shredded chedder and 1 cup of montery jack , then spread 1/2 cup of cheese blend on top of flour tortilla, cover with 2nd tortilla melt butter in saut'e pan, and brown quesdilla for 1 minuteon each side or until light brown. repeat for other 3 tortillasand slice each into quarters with pizza wheel or knife. 8. build each salad by combining 2 cups of Iceburg & Romaine into large serving plate. sprinkle salad with 1/2 cup of crispy strips spoon 1/3 cup of corn relish on next, slice each grilld chicken breat into thin strips and arrange over corn relish, followed by 1/4 cup of diced tomatoe, 1 teaspoon of Cilantro, drillze Chipotle drizzle over salad and serve citrus-balsamic in small bowl on side. arrange 4 slices of Quesadilla around edge and serve. **** Makes 4 Large Salads **** Tidbit save time money and get blend of shredeed chedder/ montery jack or whatever blend you prefer.

n/p enjoy! more to come keep checking.

It's been 6 years this past may 160 lbs less of me today.. started 385 present day 225 and holding strong! Good luck!

You are 100% correct Pbk, I did but again, can only give advice, can't babysit.... can tell you alternatives based on experience. Band is just a tool. If you use tool improperly you will get hurt by it.

Hey Rookies. As i often do, i was thinking of ways i can help guide you thru some of your frustrations and questions.. been reading alot about food getting stuck. Primarily because you're eating bread still. Not going to lecture you about it, But rather give you a trick to try. take a small glass of Water, and take a bite size piece of bread, the one you are considering eating. put that bite size piece into the glass of water, let it sit and watch. This is exactly what is happening in your Pouch, Not Stomach, remember you have a smaller stomach and the remainder is sorta like a catch basin. You'll see how much thatsmall piece expands to a large piece in seconds. so if it's that big in the glass, imagine your pouch. I know it's hard to avoid bread. But if you are going to eat bread again I tell you all. you have Options. 1. You can get the Ultra thin sliced bread, (Arnold's makes white & wheat) and toast it. If you are going to eat a bagel, Remove the inide Dough just eat the crust. You're going to discover Crispy & Crunchy are your Allies Soft & Chewy are Foes. Triscuits, Wheat thins, Saltines.. the possiblilites are endless.. Just Think Outside the Box. roam the isles of super market, you may discover something you never knew exsisted that can be an Allie

It's human nature, some of us need to push that button that says don't push. Good for you Cf glad some of us listen... not sure what stage your in but eventually you can read introduce pasta,rice & some bread back to diet.

LOL.. i like his term. Why do they still eat bread? I'm sure you do every now and then, but know the repercussions, some don't. Thanks teach, do i get a gold star?? why some people do half the things they do often amazes me.. Scares me that they let some people continue their bloodline.. Oh well what's the old proverb, you can lead a horse to water but you can't make it drink it. Good to here from yoou as always PBK.. does that stand for poked by Kneedle?

Hey, We don't use the F word in here! Have you been keeping a chart of your daily intakes for past 4 months? If so I would contact your Nutricianist and set up appointment to show them your chart, they can make any nessasary changes to diet. Another thing may be the fact that your body is taking longer to heal from Hernia Op. without the proper fills you're obviously not going to lose more than current rate, Again Not your FAult, Your still healing. It's easy to give up. don't be discouraged, and you can't judge your personal losses to others each person has differnt metabolisims. Stressing and being upset will only leed you to doing the wrong things . keep a positive attitude, and know tha tonce your back on scheduled fills you'll lose more each week. Please don't feel like the F word. Nobody ever said it was going to be easy.. You have some good people on here willing to help. Failure is not a option!

Congrats Jackie. Glad i picked someone's favorite, please let me know how it came out, I never made that before, I have so many from various chains.. Good Luck!.

Hey Dori, Congrats to you too!! Funny never did meet anyone who did like hurling yet.. sure hope I don't too... Yeeesh. ..REBEL, that's it.. now the El bandittos are going to have to mess I up!!! o_O. .I say if it ain't broke, don't fix it. If you've kept it down.. booooyaaaah to you! Nothing wrong with making use of the blender & sm-arts! Oh this coming from the Original Band Maverick . All names and likesness has been copyrighted :-P

My name is Steve i've been banded since 2006 and have succsessfully lost 160 lbs. I know that there are alot of new members joining daily looking for a mentor/buddy, well anyone who has any questions,concerns or in need of some moral support look no further. again I ask just one thing from everyone i speak with wich is, Pay it forward! in other words help someone out no matter how simple it may be, just consider that everyone needs help sometimes, regaurdless if friend or stranger, a good deed goes along way, this country was founded and built on these principals and we All have forgotten that over time dealing with our day to day events, but bottom line is no matter race, creed or color we are all just human and need help, so please pay it forward. feel free to send message if you like help or just post away... You are all a success story, some at differnt chapters keep that in mind. never quit never give in!

Hey Jake, welcome my banded brother from another mother! CONGRATS on your goal to Flo the inner fat kid. Wow,lotta peepz getting busted up while working out. Sorry to hear bout it. Have to think, been 6 years out now.. definitely hit plateau, as far as lasting months... longest I can recall was 1 1/2 months of zilch.... it can be due to weather, where do you live Jake? Humidity doe's it often. You said you haven't gone Godzilla, are you under more stress then usual? That too can be factor. Funny part is I went thru more than enough for 2 people my entire time, and did the opposite, dropped lbs faster than a bulimic b***h. . About 15 lbs every two weeks. Hit me up on private message, we can talk more and see how I can help deal?

Ok so I said I was going to Blog the recipes.. This is Not a Famous,Secret Recipe, this one this one of my Own creation. Preheat Oven to 350 degrees 3 lbs of ground Turkey 1 cup of ketchup 1/3 cup of Worshire Sauce 1 cup of seasoned bread crums or seasoned Panko bread crums 2 large eggs a Pinch of MIld Chili powder or any chili powder you have or can find. a Pinch of Thyme a pinch of parsley combine all ingridents in large mixing bowl, mix until all ingridents have combined together, place the meatlof in a baking pan, cover with foil and place in oven. Cook for 1 hour with Foil covered and then remove foil at last 15 minuets of cooking time. As an Option you can baste on Ketchup, Mustard, Tomato sauce atop of the meatloaf before you cover it with foil and add more to it after foil is removed if desired. Now Please feel free to add, remove, anything other than the Turkey to your creation. You will never tell the difference between turkey and beef. Again i would like feedback of both kinds. Enjoy!

Hey Jen, I've made that mistake too once, I recommend a meatloaf pan, like the one they drill us with on infomercials.... why do they even bother anymore, every damn thing they advertise is in just about every store? Anyways.... it helps keep meat out of grease & fat. .not that Turkey has alot to begin with. .. but if not a dark Pyrex dish or roasting pan will do.. key is keeping it covered, helps meatloaf retain moisture. Let me know how it came out Jen.

Hey, uh.. good question. .. think there's a tab or some dude bar dodad that shows current blogs. . Haven't posted anything yet, will let you know.

So now that you have a sample secret recipe and understand that anything can be substitued or added you think would improve it Go for it. Just make sure you eat small portions when you make anything. so check my Blog ocassionaly to see what i added. special requests taken .. with exception of NO BURGER PLACES! until next time, Peace out from the former fat kid! Steve

Hi llene no i don't watch either my carbs or protien intake, I eat such small portions of everything, and if i see myself gaining i cut back.

Thanks, no date set yet still trying to dig myself out before i take the Nestea plunge, What about yourself, anyone special in your life? No actually I met her after i was banded, I was still married at the time i was banded, I filed for divorce a year after i had the band done. No my band had no bearing on my marriage ending, That happened a long time ago, but made peomise to self to try to make it work as best i could for as long as i could for my Son's sake. I'm sorry You mentioned you just got your masters. Gongrats to you as well! What is your major? Where did you attened college in Long Island? Ah no problem I figured i give you an option if you were unsucsessful in finding a dr. for now. Oh yeah i got real lucky with my Dr. she is awsome. Hey did you ask your surgeon if they could forward you to someone in Milford? May be worth a shot if you haven't already.