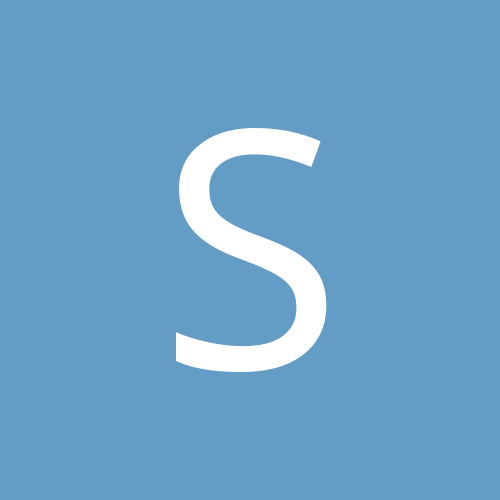 SteveFrett
LAP-BAND Patients
Content Count

591

Joined

Last visited
Everything posted by SteveFrett
Hey pbk how's it going? My biggest enemy Italian food... what in particular is it? Pasta or something else?

Well finally some info, lol... well I'm sorry that job jammed you like that. Sucks to be at a lull. Congrats on your new chapter! 65 so far, good! Unfortunately don't know of any hospitals or Dr's in CT, nevermind Milford... I can however give you the info for my Dr. She doe's fills out of office in Westchester, White plains. She will also work with you on payment for fill until insurance kicks in. She's is one of the best in NY, she did Al Rockers gastric bypass and Muhammad Ali's daughter, Kayla. She's based out of NYU. where are you moving from, to move back home? As for me, I was spawned and raised in NY,44 divorced, have 11 ye old son from marriage, engaged to fiancée, trials & tribulations. .. way to many to tell in one sitting Never Surrender

Hi quadie, Sorry to hear about job loss I can relate. I also know how stress can effect weight loss, I had the reverse issue, I was dropping 15 lbs every two weeks. Had 0 desire to eat anything. .. yeah GMC does make a good Protein mix, but for better price Vitamin shoppe was best bet. Easily 25% cheaper than GNC, but not a popular franchise so best to get where u can for best $ proud of you keeping a positive attitude, your drink combos are great too. So hate to sound cliche but, slow & steady always wins.. frustrating as all hell but the end results outweigh it all you'll see soon! Keep in touch let me know how you're doing, happy to help if you need some anytime. Steve Never Surrender

well, hello Kelly.. lol.. pleased to meet you, Yes it's without a doubt. Tell me about you, have you been banded yet, if so when & how's progress going? age, where do you live now? Why Milford? Sorry for the interrogation. :-) Never Surrender

Oh I never do why else would I be on here? Never stop learning, I have a huge thirst for knowledge. . Felt I can do both get help/advice. And offer my knowledge being one who has been through all the stages, sorry if I come off as arrogant, trust me,farthest thing from this kid.

LOL...no hardly that confident. .. it's been a struggle, hard when life gets in way and food was a comfort,and that comfort has been compromised.. when are you moving to Milford, what's your name,by the way. Think I mentioned my name was Steve.

Oh my bad in my area.. again unaware but good idea, shall look into perhaps I can be of some help there too thanks Kbells! !

Been banded 6 yrs no support groups needed for me, unaware of any but certain the hospital in Milford should have something.

Been banded 6 yrs no support groups needed for me, unaware of any but certain the hospital in Milford should have something.

not sure how many of you fellow bansters are 420 friendly but so glad the munchies don't effect me... just makes me more horney... lmao hey ill take burning over adding calories !!!

I Know your all laughing at this but stop and think about it, we were all a fat kid once right no matter your age i don't care if you got fat until you were 40, your still a former fat kid, why do i say that? Simple Everyone of us has that inner fat kid inside of us, the one who would eat the entire box of twinkies, guzzle a half gallon of milk, devour a bucket of KFC like Godzilla tearing thru downtwon Tokyo and say .. NEXT!? , don't lie and say ," that wasn't me!" because your only lying to yourself, instead of denying it try to reflect back, i'll give you an example: The other day I drove past Mc Donald's, of course the inner fat kid already got his chubby little fingers on the steer wheel and started to turn in to parking lot when the outer less fat kid (can't say i'm skinny) took back control, thinking of the days i would walk in and have no problem inhaling three double cheese burgers within 5 minuets. Or The Time I went to a Yankee Game and decided to have a little contest with a buddy of mine whom had no problem saying no too food either, So Like a Jackass I say, Lets see who can eat the most Hotdogs while were here the loser buys, I Won I ate 15 hot dogs! Lets just say my buddy was unhappy and broke after that challange, Oh I can go on and on with my tales, Like the time I Was in California Visiting my Brother, he took me and my buddy to all you can eat Chinese food spot he frequented often, now i'm no small guy I'm 6'3"bro is 6"7", so after my 4th visit to the buffet, I was greeted by the owner, he ever so kindly said to me, You Eat too much You and your Brother are gonna make me go broke! Well i did everything possible not to fall on the floor in hysterical laughter, as he then approched my brother saying you can come anytime, but not with your friends or family! He was only kidding but never have i encountered anyone actually tell me that! So rather than denying that fact that you were a former fat kid embrace it and laugh, and know he will always live inside you you just gotta learn to control them.! If you can't laugh at yourself, you sure can't laugh at anyone else!

Daaaammmmnnn, Well i'm glad you were able to share that, know how hard it is to admit. I'm Proud of you! I Know it was a extremely difficult choice to make but, The you made the Best choice! I'll tell you just as i do everyone, Don't hesitate to ask anyone a question. No question is stupid, you may even find the answers in the Forums too. Congradulations on the new chapter of life, make the best of resources! good luck keep us posted Please!

Once Again I would like to Welcome all my NEW Banded Brothers from Other Mothers, Can't Forget My Sisters Too! My name is Steve,I have been banded since 2006. I've sucsessfuly lost 160 lbs and have maintained my current weight for some time now, I know that the road you face is long,Dark and full of twists and turns but remember that you don't have to travel this journey alone, Many of us here are constantly answering common questions, or giving advice,tips and encouragment if needed! so don't feel like your asking a stupid Question, The only Stupid Question is the One not Asked! Best of Luck to EVERYONE on the Forum your all a sucsess story in your own right!

not sure how many of you fellow bansters are 420 friendly but so glad the munchies don't effect me... just makes me more horney... lmao hey ill take burning over adding calories !!!

From the album: frett

Hey I know I'm not supose to drink but, Its RAIDERS FOOTBALL at it best in OAKLAND!

Hey to all my fellow Banders and Bandettes, Just thought i would post something to keep everyone positive and motivated. Many have been posting about how they feel like failures because they are eating too much or have been cheating, mostly due to the fact that your all fairly new and many have not have had any fills done yet. I'm here to say and know i'll be backed up others when i say, " It's OK! it's not the end of the world, you didn't ruin your band, let anyone down,or fail! Again you are still in the early stages, your body and mind both have to adjust to their new lifestyle. As you progress and get filled on regular basis, the foods you found so easy to sneak in will not be so easy eventually, and trust me when i say after hurling it up a few times you'll eventually say, It was fun while it lasted! I must remind everyone of the ultimate deadly sin! ICE CREAM! it's a silent killer, so easy to eat , slides right down, But remener it's all just sitting in your pouch turning to sugar! I try to tell all who can't live without it to try Frozen Yougert, it comes in so many flavors now, I personaly worked in a Baskin Robbins as a kid and have nightmares about the lines i would have around the corner having to scoop rock soild ice cream all night long to the point my hand would cramp up while in mid scoop. and all the damn Ice Cream I ate then, Lets just say I rarely touch it now. Ok I've bored you all enough with my mindless blabbering, Keep up the great Progress everyone, Be Proud, Never feel like you've failed, it's a long and difficult journey but so well worth the end Results!!! I always say That's why they put erarsers on pencils because we all make mistakes, no matter who you are. As long as you can honestly admit you screwed up that's the start of making it right! As stupid as this sounds it actually does have truth to it, Slow and steady always wins the Race!

Welcome to the former FAT KID CLUB! nice to see a fellow brother join us! feel free to ask us any questions you may have or address any concerns!

hey that's excellent!! Way to keep the positive attitude, im proud of you as well, Keep it up! Onward & upwards!

It's Raining Men!!! Welcome my Banded Brothers.. Ha were a band of brothers!

Your half way there Lassie, plenty of room in the boat now! 6 years 160 lbs !

Hi Jelly, Ok here is the dealio, drink before or after you eat not during. and never attempt to chug it. it will only come out as fast as you put in down. Listen consider this as your last meal on death row, eat til the inner fat kid screams uncle, but lose the required 10 lbs before hand, eaiser said then done i know. Try this rather than eating a huge portion of one thing have a small portions that way you'll still be cheating and keeping it light. Congrats on the start of your new chapter, and don't ever feel silly remember the only stupid question is the not asked, You have so many people here willing to help so take advantage of it. If i can be of any other help please don't hesitate!

Oh and Congrats to you as well Mrs. Popeye on your new chapter, Stupid ass!

Cool I was saying that to PBK that some people still continue taking protein shakes for one reason or another. Congrats to you! keep up the good work!

Listen if you dont like what i say dont read it! Just because you know what your doing dosen't mean all RN's do! so why don't you get off your high and mighty educated horse lady! People please get it right not saying all RN's are stupid. and I have alrwy been through it all lady six years post op lost 160 lbs so i think i can speak my mind with confidence!!!